 Our product demonstration box
Schools who receive these boxes will be able to use them with each new group of students, allowing continued hands-on learning and myth-busting.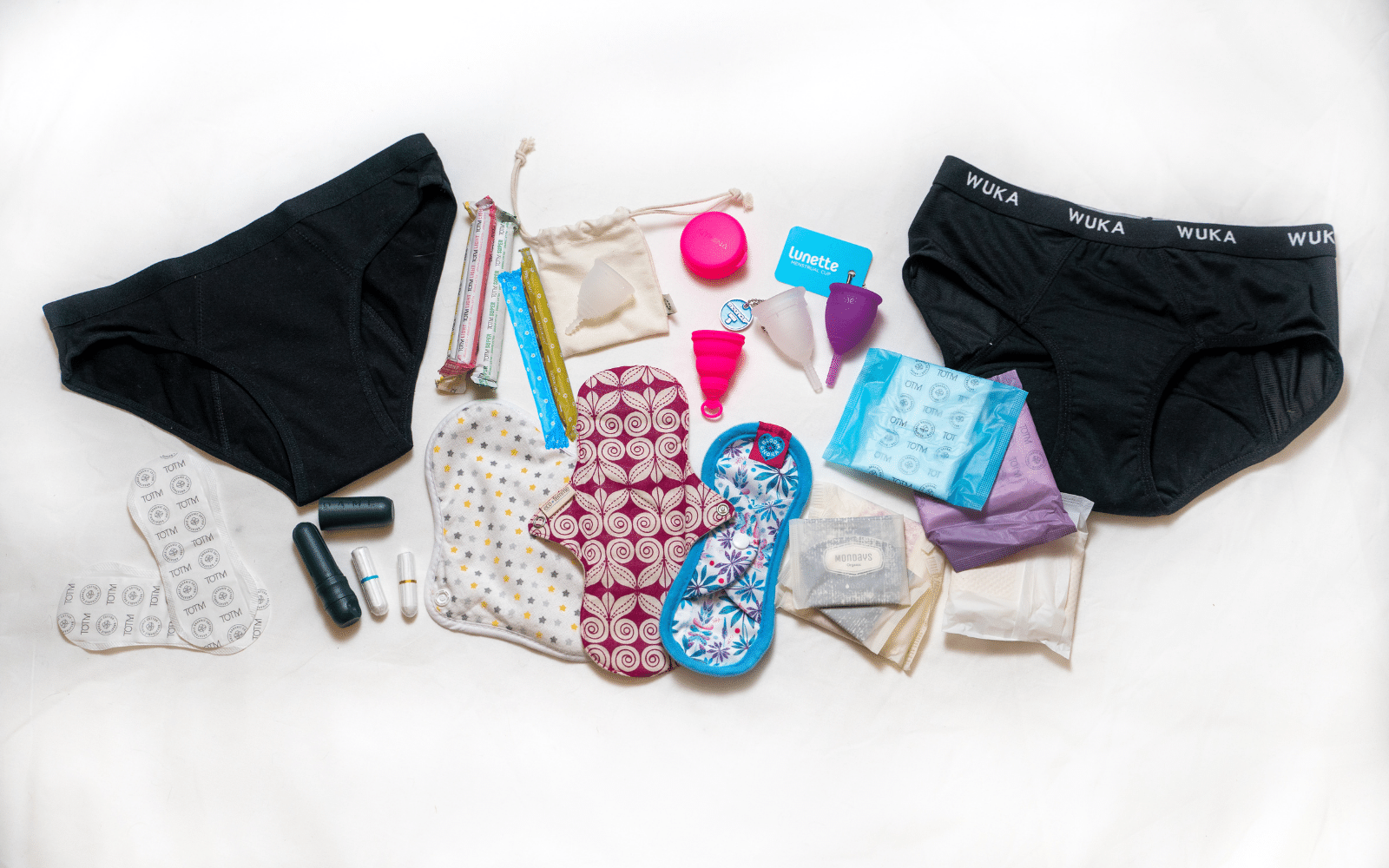 Thank you to all the companies who have so generously donated products and given support and advice.
RETHINK PERIODS HAS BEEN BROUGHT TO YOU BY:

The project was initially brought to you by City to Sea in partnership with Wen, made possible by funding from the Plan Plastic Fund from Waitrose and Hubbub, with the pilot funded by Anglian Water.