We're beyond excited to announce that City to Sea has teamed up with environmental research organisation Darwin200, and we'll be setting sail this summer to undertake a first of its kind, UK-wide Plastics Survey to investigate plastic pollution around the coasts of the British Isles.
Darwin200 is a planetary conservation initiative, which aims to change the world by creating the next pioneers of global science and creating the world's most exciting classroom by live broadcasting the voyage to schools.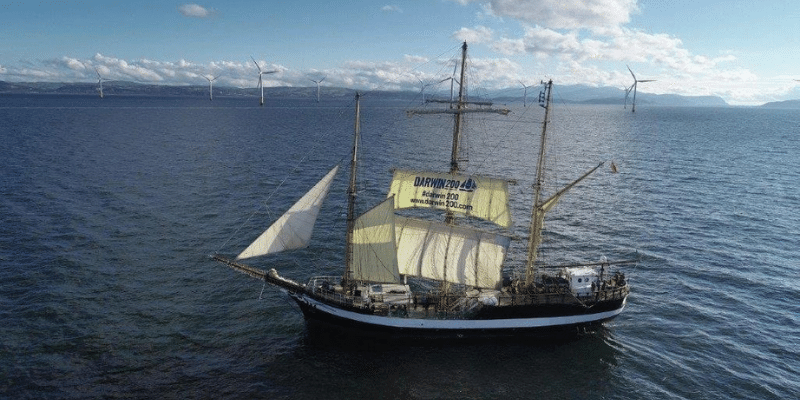 First of its kind research
The 13-week voyage will see us join a team of renowned environmentalists, researchers and a crew of young scientists to circumnavigate the UK. The voyage is starting in Folkstone on May the 16th and arriving into London on August 13th, where we'll share our findings from the research with the world.
We'll be stopping off at some of the most remote islands, from Shetland to Scillies, as well as some of the UK's busiest ports to collect data which will enable us to better understand the scale of plastic waste in UK waters, and the types of plastics are most commonly found.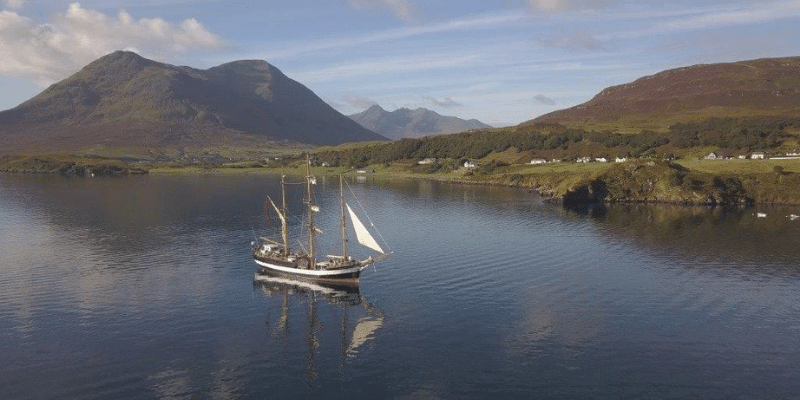 Reconnecting with the oceans
After what's been a rollercoaster year, we're itching to get back out there into the world, stepping away from our screens and reconnecting with our mission to connect our actions to our oceans so all life can thrive. Our goal for the voyage is not just to get a post-covid insight into the current state of our oceans, but to share what we find with the world. Re-engaging the public and highlighting the direct link between our everyday actions, and the plastic we all use, with the impact on our ocean in a visual way.
We'll be live-streaming the voyage and sharing our findings along the way – so stay tuned and make sure you're following us on social media. We can't wait to take you on the trip of a lifetime with us.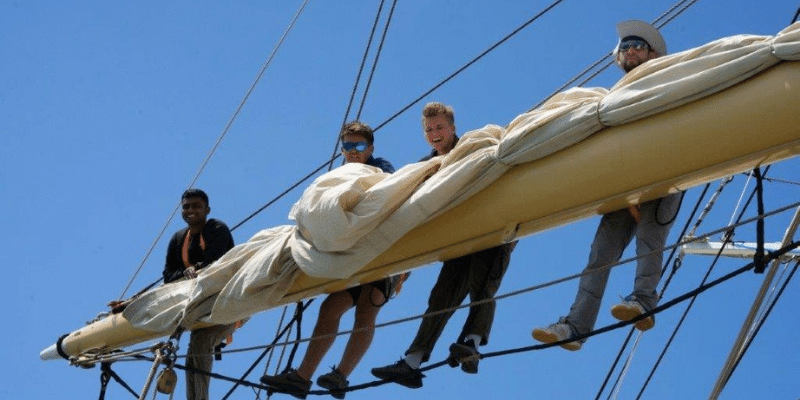 Calling all young scientists – join us on the voyage
Are you or someone you know, an up-and-coming marine scientist or conservationist? We've had a couple of last-minute places become available on our UK-wide, plastics research voyage this summer.
We're searching for young scientists (16-25) to participate in our upcoming UK-wide plastics survey with the incredible Darwin200 project.
Join us as we sail around the UK on the spectacular tall ship Pelican of London, and work with our team to research plastic pollution in UK waters. The data our voyage collects will be valuable in understanding the current scale of plastic pollution in British waters, and the most commonly observed plastic items.
Gain experience of real-life research and conservation work and explore the UK's costs aboard one of the most beautiful tall ships afloat. This is your chance to make a difference and have an adventure of a lifetime!
Participation is fully sponsored, and all training is provided. Participants must be 16 or over. If you'd like to find out more about joining the voyage – contact us on [email protected].