SOLUTIONS TO PLASTIC POLLUTION AT THE FESTIVAL OF NATURE!
City to Sea at Bristol Festival of Nature
After months of planning and the generous support of Natracare, it was great to finally set up at the Bristol Festival of Nature, meet the lovely attendees and engage them with the problems and practical solutions of marine plastic pollution.
Alby the Albatross proved a real eye-catcher as children discovered what she had been eating for dinner. 'What's not yummy in the Albatross' tummy?' – you guessed it – bottle top lids and lighters.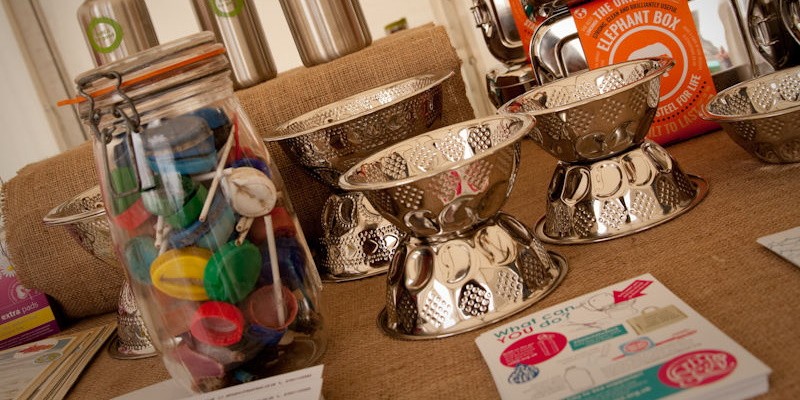 #FACT: In the middle of the Pacific ocean, over a thousand miles from any other land are the Midway islands. Out if the 500,000 albatross chicks born there each year, over a third die in their nests because they are eating plastic bottle tops, lighters and other plastics that their parents fish for in the ocean as they mistake the bright colours for food.
We linked this fact with a, "guess how many items in the jar" game. People were intrigued as they studied the jar. In it were 276 pieces of plastic, the highest number to be found in a 90 day old Albatross chick as highlighted by the film Plastic Oceans due out this Autumn.
Children having a go at finding the fish in the tank, grasped very quickly, that without addressing the 8 million tonnes of plastic being dumped in the seas we would be in serious trouble with more plastic than fish.
It was the perfect opportunity to be able to demonstrate some practical solutions people could make in their daily lives, with free samples of plastic free feminine hygiene products from Natracare, paper cotton bud sticks from Marks and Spencers and our solution shop.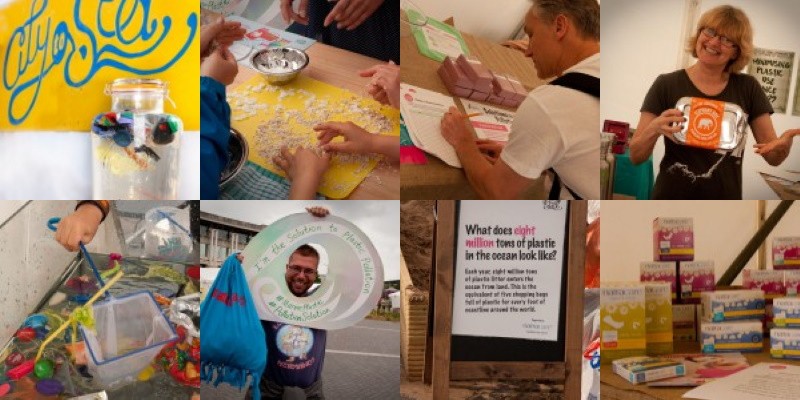 Practical solutions to reducing plastic use
Our scoop shop, with loose wholefoods provided by Essential, was a big hit as people got involved with shopping plastic-free for dried goods, cereals and snacks, something they can do from a range of health foods shops and delis across Bristol (check out this list of shops that Essential supplies).
For day-to-day living, we sold the practical and hardwearing Elephant Box range and stainless steel bottles, which you can pick up online from the the Refill Bristol website.
We also held workshops, where we showed people how to make bags out of old T Shirts, plastic free face scrubs and plastic free snacks with products from the solutions shop.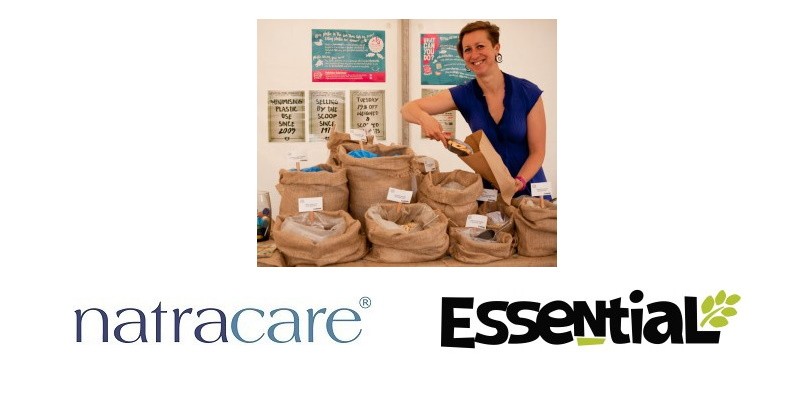 Thanks for getting involved
Many people were shocked by the recent report by the Ellen MacArthur Foundation and World Economic Forum. A report that states there could be more plastic in the sea than fish (by weight) by 2050 if we continue at our current consumption. 2050 feels a long way off, but when children (and their parents!) considered they would be younger than us by such date there was a sense of urgency, and a feeling that it isn´t to late, we still have time to change that headline.
It was fantastic to meet so many engaged and aware people at the event who were already making many steps to minimise single-use plastic items, as they referred to our postcards to see what else they could do. If you wonder what to do, why not get involved in Plastic Free July.