How does plastic contribute to climate CHANGE?
WE ARE IN THE MIDST OF GLOBAL CLIMATE BREAKDOWN, AND PLASTIC PRODUCTION IS A MAJOR AND GROWING PART OF THE CRISIS
In 2019, the production of plastics (aka the plastics industry) added more than 850 million metric tonnes of greenhouse gases to the atmosphere – the equivalent of 189 coal-fired power plants! By 2050, the accumulation of these gases will account for up to 13% of the total remaining carbon budget. (That's the amount of extra carbon the planet can tolerate before tipping global warming over 1.5 degrees – the danger line.)
Plastic is one of the most greenhouse gas intensive industries in the manufacturing sector – and the fastest growing. Greenhouse gas emissions from plastic are accelerating climate breakdown and threatening our ability to maintain a survivable climate.
Our planet cannot afford plastics business as usual. We have to turn the tide.
plastic will soon be a bigger contributor to climate change than aviation and shipping put together*.
THE COST OF A PLASTIC PLANET
Nearly every piece of plastic that exists in the world originated as a fossil fuel. And Greenhouse Gasses are emitted at every stage of the plastics lifecycle, from its extraction and transport, refining and manufacture, through to waste management. Single-use packaging is one of the largest and fastest-growing areas of the plastic economy, but the issue is more than just single-use plastic. The very production and lifecycle of plastic is a greater threat to our planet than many realise.
What's more, plastic pollution is also contributing to the problem. While the earth's oceans have absorbed up to 40% of all man-made carbon since the industrial era, early stage research indicates that the infiltration of microplastics into our seas is disrupting their capacity to act as a natural carbon sink.
Our plastic addiction and the global climate crisis are two sides of the same coin.
There is much talk of recycling and bioplastics, but these are often false solutions that distract from the main thing that needs to happen – reducing plastic production. We need to focus on reducing the production, reusing what we can and only then explore effective recycling as a final option. We need to:

Stop our addiction to single-use, disposable plastic.

 Halt the development of more oil, gas and petrochemical infrastructure and seek to keep fossil fuel reserves in the ground and in line with climate science.

Build zero-waste communities through reducing waste and reuse, and support circular economy initiatives.

Force polluters to pay for their impact on the environment.
We need to turn off the tap before it's too late. This is a climate emergency. Be part of the solution.
CITY TO SEA AND CLIMATE CHANGE
At City to Sea, we see climate breakdown as the most important issue threatening all species, including humans. We also acknowledge that this threat is driven by human activity. Yep, by us. Specifically, we note the IPCC's warning for the dire need to reduce greenhouse gas emissions and for the need to act now. This means we cannot and will not tolerate business as usual.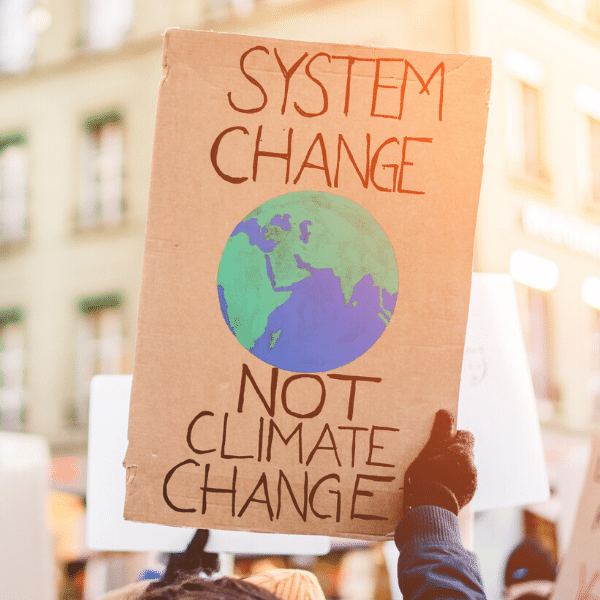 As a result, City to Sea will actively:
Highlight how the plastics industry is currently a major driver for climate breakdown.
We'll boldly challenge the industry's narratives underplaying its environmental impact and work to reduce the industry's contribution to climate breakdown.
Stand in solidarity and offer support to other organisations working on the climate crisis.
Ensure climate breakdown is taken into consideration when developing all other policy positions.
And specifically oppose any policy that will significantly hamper efforts to tackle the climate crisis.
Commit to reducing our direct environmental impact.
If asked, never fail to speak out loudly about any organisation that is significantly contributing to GHG emissions.
Or those who are refusing to work to reduce GHGs in-line with the IPCC or if they are hindering positive climate action. To learn more about how plastics contribute to climate breakdown, and why we must act now, read the full CIEL Plastic and Climate report. Support City to Sea and our Campaigns so we can help prevent plastic pollution at source, and connect everyone's actions to our oceans. Plastic Free Journal is here to help you get closer to a plastic free life, with tips on reducing your plastic footprint, news and interesting reads.
GET THE LATEST FROM OUR BLOG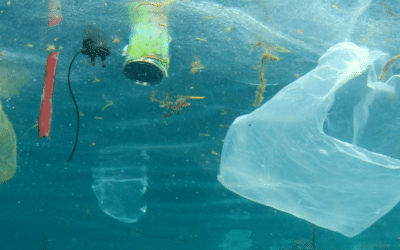 The third round of negotiations (INC-3) for a Global Plastics Treaty are now closed. Read on to see what was discussed, and what's next.
read more