The only thing we're glad to see being thrown in Bristol Harbour.
Image Copyright: Ben Birchall
We didn't think we'd ever be pleased to see something being thrown into Bristol Harbour. But this Sunday, when historical slave-trader Edward Colston's statue was toppled and thrown to the water at the Black Lives Matter march, we were glad.
Some of us were able to see it happen first-hand, to experience the silence, potency and power in the moments before the statue of Bristol's most prominent slave-trader was brought down. That bit wasn't portrayed in the media.
As an environmental organisation made up of predominantly white women in the heart of Bristol, we know we've got a LOT of work to do. We know marching and retweeting Black Lives Matter content isn't enough. We want to respond meaningfully to issues that have too often been ignored, but are now being bought into the foreground. These issues include unequal employment, education, one-sided versions of history, police brutality and discrimination and other forms of systemic racism which affect countless millions daily, 365 days a year. We feel it is our duty to listen, learn and make genuine change.
Racial justice and environmental justice are so intertwined it's impossible to separate them.
A year ago, we recognised that we've not been doing enough to address that. We're now committed to stepping up and embedding anti-racism work into our organisation and campaigns. We hope that in sharing our journey and opening a conversation, we can learn how to do better and possibly encourage other individuals and organisations in our position to do the same.
We're sharing a message of solidarity to the Black Lives Matter movement and letting our supporters who have been frustrated by a lack of representation and equality in our movement, know that we see you, we hear you, we're standing with you and actively learning and changing.
To be transparent with you, our supporters, we've decided to share the steps that we've taken and the steps that we intend to make moving forward. We're open to feedback and committed to regularly reviewing and updating our strategy.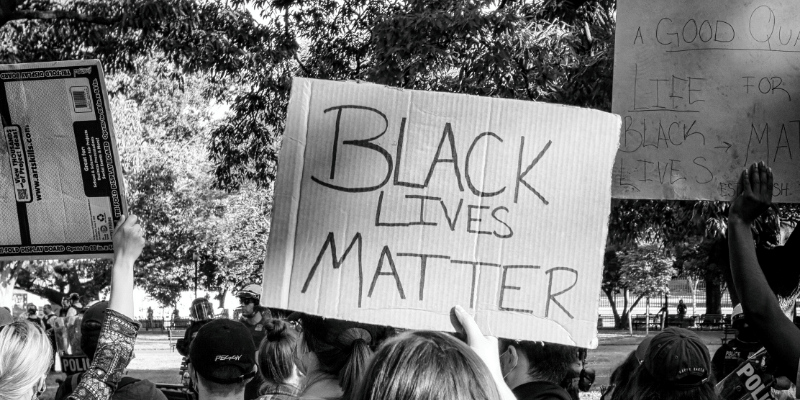 What we've done so far:
We have recognised that our organisation and the environmental sector as a whole has too often consciously or unconsciously excluded BAME people.
We updated the recruitment page our website earlier this year to be upfront about our lack of diversity, our discomfort with that, and what we're doing about it.
We have and are putting resources into becoming a more diverse team and hired a diversity consultant last September. We're about to embark on phase two of that work.
We formed a Diversity Working group within the organisation in April.
What we're committed to doing in the medium-term:
Creating a comprehensive diversity and anti-racism strategy for our organisation, staff and board. We'll make it public once completed.
Encouraging other environmental organisations to join this journey of dismantling white supremacy, particularly focusing on the sector we work in.
Taking the Intersectional Environmentalists pledge by Leah Thomas.
Amplifying the messages of BAME environmental activists.
Uploading anti-racism resources to our website.
We've been very proactive about making sure that our language is inclusive for all genders and sexual orientations. We'll be doing another review so that no one feels that environmental activism is 'not for me' because of the tone or images on the screen.
Continuing to listen, learn and develop our long-term organisational strategy for combatting racism in our own organisation and the environmental sector.
What we're committed to in the long-term:
Doing the work.
Thanks for reading and being with us on this journey. For all our non-BAME supporters – below you'll find some links, resources and BAME leaders whose work we've found inspiring, eye-opening and vital for the environmental movement. Please do check them out and join us in taking an anti-racist stance.
'Reminder to white people: You will continue to mess up re racism. So continue to be teachable, open to correction from people of colour, and vigilantly monitor yourself for defensiveness and white fragility. You never "arrive" as an ally, you just continually *practise* allyship.' – Jackson King @itsjacksonbbz
We're right here doing this work alongside you.
Love and solidarity,
Team City to Sea x

READ
WATCH / LISTEN
TAKE ACTION
FOLLOW ON SOCIAL MEDIA