Plastic-Free
Period products
Period care that's good for our bodies and for the earth

In the last 20 years, we've seen a huge amount of innovation in the period space – from new designs and materials to brand new product categories. Starting your period or switching period products might feel like a challenge, so we've compiled all the information that you need to compare products and work out what might suit you best.
We totally understand that making the move from big-brand period products to plastic-free ones can feel daunting, and you probably have a few questions! That's why we've created some Product Guides, an Ingredients Guide and an FAQ's page – to answer all the most commonly asked questions!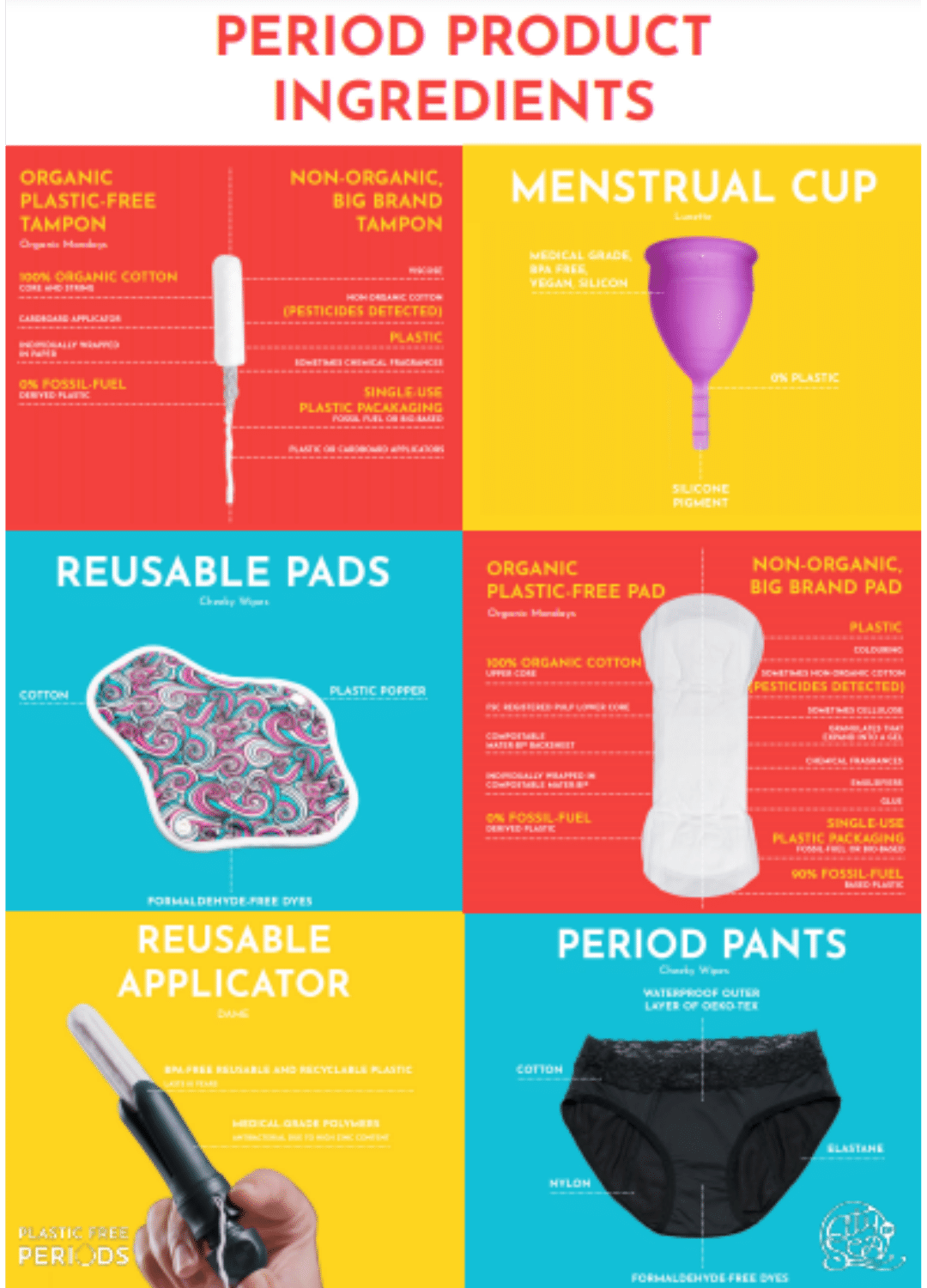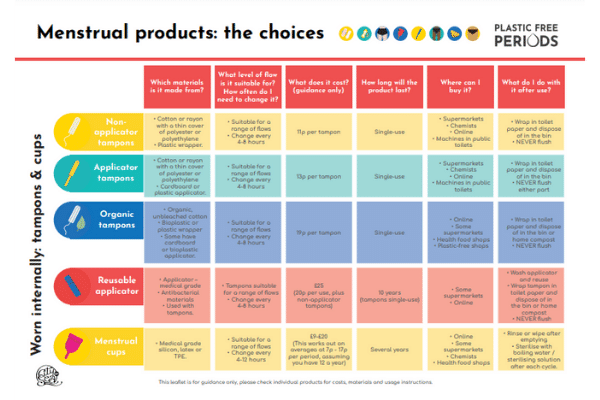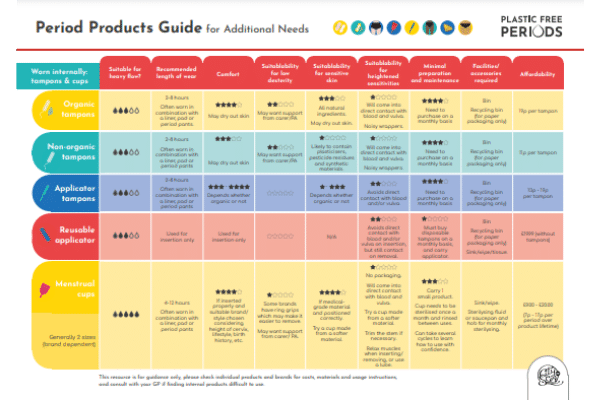 We know that during lockdown many people switched to doing their food shop online, so we created a guide to show you which major retailers are stocking Plastic Free Period products in their online stores.