Plastic-Free Period product Choices

How to take the plastic out of our periods

What if we could replace disposable, toxic period products with ones that are better for the ocean, for our wallets and for our bodies?! We can all make a small change and switch from single use, disposable period products to reusable products.
Confused about plastic-free period products?

Want to pick up some plastic-free period products whilst buying your groceries online?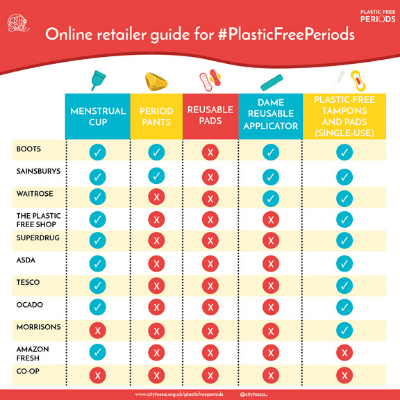 There are loads of exciting new brands on the market offering a range of reusable products. To make life easier, here's a list to get you started – with some enticing deals to make it even more affordable! Did you know that by switching to reusable period products you could save up to 94% of what you would have spent on disposables in your lifetime? And you'll be preventing avoidable plastic pollution from ending up in landfill or the ocean. Win, win!