England is falling behind the rest of the EU when it comes to banning single-use plastic
When we left the EU we were told we would have a "Green Brexit". A recent report however shows how all 27 countries across the EU have started to ban the most polluting single-use plastics, but in England we still don't have the legislation in place.
England is now at risk of being the only country in Europe to not have a ban on these top polluting plastic items.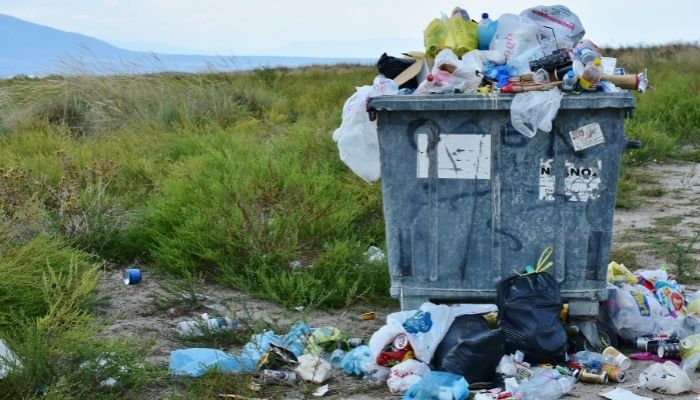 It's frankly embarrassing that we're having to, once again, point out that England is at risk of falling further behind the rest of Europe on key environmental standards post Brexit. We were promised a "Green Brexit" but have so far little to illustrate this. Instead, all we have is delay and political instability leaving the markets uncertain about if and when this ban will occur.
In February 2022, City to Sea led a campaign, supported by Greenpeace and campaigners 38 Degrees to hand in a petition with over 117,000 signatures to Downing Street demanding a complete ban on these specific single-use plastics.
A whopping 50,000 of these signatories went on to feed into the Defra consultation into the ban.  That consultation closed in February 2022. At the time of writing, they haven't even got round to publishing the results.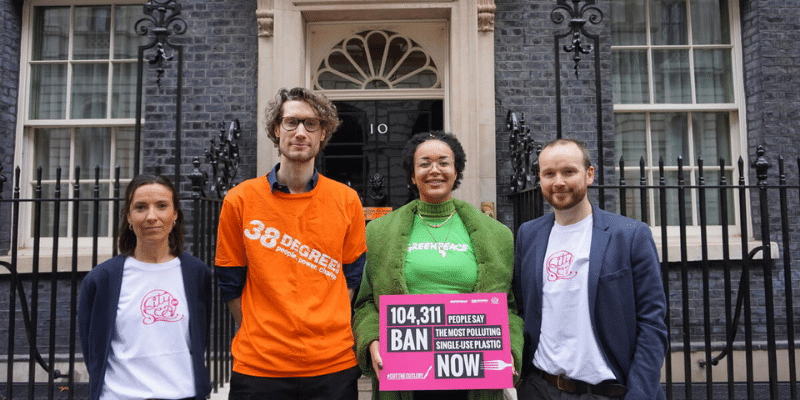 But it's not all bad news
The report also highlights some good news for our planet. Top performers in 2021 (Greece, France, Sweden, Ireland and Estonia) were joined in 2022 by Luxembourg, Denmark, Cyprus, Slovenia, Latvia, Spain and Portugal. Some positive examples of countries going beyond the bare basics include:
Sweden adopted an ambitious additional ban for cups, plastic lids and beverage containers containing over 15% of plastic as of 2022
Belgium introduced a ban for all plastic cups as of 2022
Portugal and France adopted a ban on single-use plastic packaging for fresh fruits and vegetables, as of 1 July 2023 and 1 January 2022 respectively.
We're now over a year since EU member states needed to adopt this ban and other measures in the Directive. Even taking into account the recent political turmoil, we're lost for words at how 8 months after the close of the consultation its results are not even public. It's leaving us trailing behind the rest of Europe when we could and should be leading in tackling plastic pollution. Now is the time for the new Environment Secretory, Ranil Jayawardena, to take this up personally and make sure it is delivered as his government has repeatedly promised.
At City to Sea we believe Defra and this government want to see this ban happen but might just need a gentle nudge in the right direction. Drop Ranil Jayawardena a quick tweet letting him know you want to see this ban happen. Use the hashtag #CutTheCutlery and make sure it sits right at the top of his in-tray.
We'll be sending the Environment Secretary a letter and will let you know what response this gets. In the mean time you can ALL contact your MP as well saying you want to see these items banned.
We won't stop campaigning on this important and much overdue ban. England desperately needs to catch up and get this important piece of legislation in place – let's make this happen.