European Union to ban single-use plastics by 2021
The vote by MEPs paves the way for a ban on single-use plastics to come into force by 2021 in all EU member states.  
The Single-Use Plastics Directive, which if adopted in full would come into force in 2021, would see a ban on selected single-use products including: cotton bud sticks, cutlery, plates, straws, stirrers, sticks for balloons, as well as cups, food and beverage containers made of expanded polystyrene and on all products made of oxo-degradable plastic across all 28 member states. 
As an organisation, our focus has always been on preventing marine plastic pollution so we welcomed this Directive as "the biggest shift we have ever seen in eliminating" plastic pollution at source.  
As well as banning certain items the Directive would force all Member States to: 
Take m

easures to reduce consumption of food containers and beverage cups made of plastic and specific marking and labelling of certain products.

 
Extend Producer Responsibility schemes covering the cost to clean-up litter, applied to products such as tobacco filters and fishing gear.

 
Implement a

 90% separate collection target for plastic bottles by 2029 (77% by 2025) and the introduction of design requirements to connect caps to bottles, as well as target to incorporate 25% of recycled plastic in PET bottles as from 2025 and 30% in all plastic bottles as from 2030.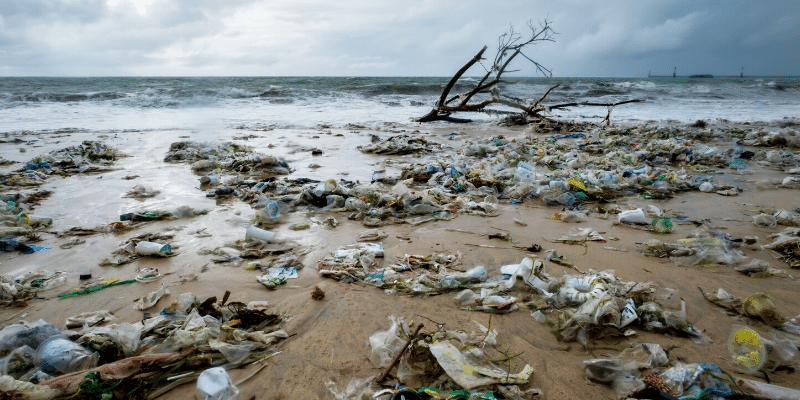 Responding to the Directive, Natalie Fee, 
our
 founder commented.
"This is biggest shift we have ever seen in eliminating plastic at source – the EU has set a precedent we hope the UK and the rest of the world will follow. It's time for companies to wake up and take action if they want to keep trading and selling inside the biggest market in the world, they need to get serious about stopping plastic pollution. Ultimately, we'd like to see a shift towards organisations looking at reusable alternatives to some of the pointless plastics that are hard to recycle and polluting our oceans. The refill revolution is happening – it's time to get on board." 
The European Commission estimates that as well as tackling the most common forms of plastic pollution found on beaches the Directive will:  
Avoid the emission of 3.4 million tons of CO2 equivalent;

 

Avoid environmental damages which would cost the equivalent of €22 billion by 2030;

Save consumers a projected €6.5 billion. 

 
SO WHAT'S NEXT FOR EUROPE? 
The proposals still need to receive a final adoption at the Council of Ministers before the Member States will be given two years to transpose the legislation into their national law. 
BUT WHAT ABOUT BREXIT?  
Regardless of what happens with Brexit, the UK is almost certainly going to be obliged to implement the Directive's proposals. The UK government has repeatedly claimed that they will "match or where economically practicable exceed the Directive's ambition."  
We'll be watching closely to make sure this happens and will keep you updated. In the meantime, find out what you can do to reduce single-use plastics here.