Government urged not to flood schools with plastic period products
Months after challlenging schools to go plastic free Government confirms that they will be providing free period products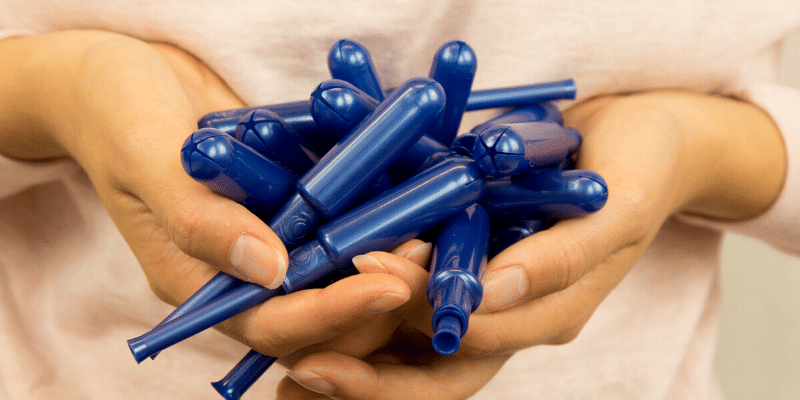 Commenting, founder of City to Sea, Natalie Fee, said:
"Following the announcement to provide period products in schools we want to ensure this momentous and welcome action isn't a travesty for the environment by ensuring all schools are provided plastic free products. As such we are seeking confirmation from government that they aren't planning on flooding schools with single-use plastic period products just months after challenging schools to go plastic-free. There are plenty of alternatives out there that are plastic-free, including many reusable options that can save school girls and the government money whilst having a smaller impact on our planet.
She continued, "Most people don't realise that every single day in the UK about 2.5 million tampons, 1.4 million pads and 700,000 pantyliners are flushed down the loo and that nearly all of these will contain plastic. The result is blockages in our sewers and used period products washing up on our riverbanks and beaches. I am hoping that Government will agree with us that this is a huge problem and set a real example by making sure all the period products they procure are truly plastic-free."
Campaigns Manager at City to City, Jasmine Tribe added:
"In one move Government has the chance to empower young people, protect our oceans and tackle period poverty. People can save up to 94% over their menstruating lives by switching to reusable period products. I hope to see government rolling out a modern period education program alongside this great initiative as this is absolutely vital to get the most out of the scheme."
For further information on City to Sea's Plastic Free Period Campaign please visit https://www.citytosea.org.uk/plasticfreeperiods/.