It's time to Choose Loose
Fed up of seeing fruit and veg wrapped in plastic?
We certainly are! That's why we've teamed up with our friends at Everyday Plastic to launch a petition calling for all UK supermarkets to remove plastic packaging from five top-selling fruit & veg products so that shoppers can #ChooseLoose.
Potatoes, apples, bananas, carrots and onions are the top five most wasted fruit & veg products in UK households. It's estimated that selling these five items loose would:
Prevent an estimated 1.7 billion pieces of plastic packaging from being thrown away.
Avoid more than 77,000 tonnes of food waste by allowing people to buy only what they need.
Save shoppers a combined total of over £85m per year in uneaten food.
So by removing plastic on just those 5 items we reduce plastic, save money AND help reduce food waste… to us, it's a no brainer! Agree that it makes total sense to #ChooseLoose? Then click the link below to join us in calling on the supermarkets to remove the plastic packaging.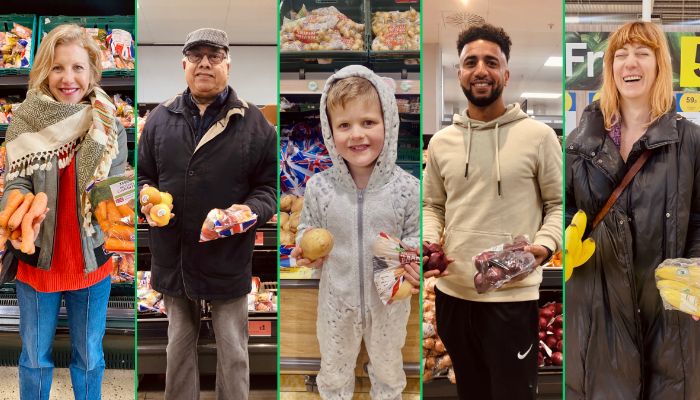 Removing plastic packaging from these five fruit & veg products is not only a simple, effective and proven way to reduce the effects of the plastic problem, but it can also cut food waste AND save us money. Win, win…and win!
Currently the industry still argues that plastic packaging protects our food in transit, extends freshness, prevents spoilage and reduces waste. But something isn't adding up…
It's time for the UK to step up
France has already banned 30 fruits and vegetables from being wrapped in plastic packaging. And this year, Spain, Portugal and Luxembourg will join them. It's time for the UK to do the same.
We need your help to make it happen…
Add your voice today and join us calling on supermarkets to increase the availability and affordability of packaging-free fruit & veg – so that all of us can #ChooseLoose.