Welcome to our New SEA-EO
Introducing Harriet Bosnell – the new SEA-EO of City to Sea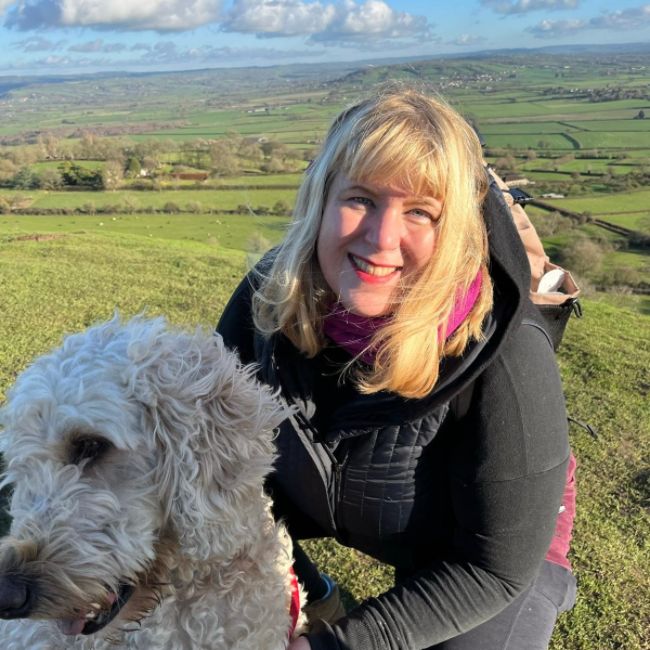 It's an exciting time here at City to Sea, as we welcome a new CEO aboard. We're delighted to introduce Harriet Bosnell who will be taking her place at the helm and steering us in our mission to stop plastic pollution at source.
Harriet takes over from founder Natalie Fee, the figurehead of many City to Sea campaigns and author of the best-selling book "How to Save the World for Free". Over the last seven years, Natalie has overseen the organisation grow from seed funding in 2015 as part of the European Green Capital award in Bristol to become a global campaigning organisation running multiple, high impact campaigns stopping hundreds of tonnes of plastic from being produced each year.
Welcoming Harriet to the team this week, founder Natalie said: "When I started City to Sea back in in 2015, I honestly had no idea it'd become the thriving organisation it is today. We've had good times and bad times but have weathered the storms, thanks to our dedicated team and our supporters. And the reality is, after seven years, we recognise the need for bringing in new talent, expertise and leadership to help us continue to thrive and grow. I'm thrilled that Harriet, with her wealth of experience leading social enterprises. has decided to join us and look forward to supporting her in her role as CEO, enabling me to focus more on our campaigns and communities, as Founder." 
Harriet comes to City to Sea with decades of experience working with social enterprises and communities having previously worked with CSV, The Big Issue Foundation and Curo Choice. Harriet also has sat on numerous boards including St Johns Foundation, Bristol Charities and More Trees Banes. Outside of work Harriet is a keen sea and river swimmer and says she has experienced the issue of plastic pollution in our waterways first hand as well as experiencing the "hugely positive impact that connecting us all to the environment can have". 
A few words from Harriet, our new SEA-EO…
"I am over the moon to be joining City to Sea. We're at the forefront of bringing about change that tackles plastic pollution at source. But I know that systemic change only happens when multiple stakeholders come together. It would be fantastic to see our government reflecting the public's clear demand for bold action. This means businesses stepping up and scaling the solutions that we know work around refill and reuse. My job in the coming years is to connect these different stakeholders and relentlessly encourage systematic change at the speed and levels of ambition that the plastic crisis demands.
The work that City to Sea does has a very immediate impact on us all. I personally love wild swimming and have seen first-hand the impact plastic pollution has on our natural environment. From working in partnership with Housing Associations, the NHS and the voluntary sector, I've witnessed the hugely positive impact that connecting us all to the environment can have on our wellbeing. When our parks are free from plastic, when our riverbanks are reserved for wildlife instead of plastic waste, when our waves break on our beaches without bringing a churn of rubbish, this is when we will all be able to reap the most from the special connection we all have to our shared natural environments. Until then I will be wearing my City to Sea t-shirt with pride as we work together to reverse the plastic pollution crisis, building on our communities' strength in numbers to bring about affordable, practical behaviour change and raise awareness of what each of us can do, every day, to protect our oceans and create the more beautiful world we want to live in."