latest video tops 1.4 million views!
Our latest video tops 1.4 million views in a week!
Our latest film 'Plastic-Free Periods?' Is flying over on facebook with 1.4 MILLION views in a week! With no signs of slowing down, we're over the moon to be getting the word out about plastic in menstrual products, whilst also letting people know not to flush them.
Did you know ….
THE AVERAGE Pack of DISPOSABLE MENSTRUAL PAD CONTAINS AS MUCH PLASTIC AS FOUR CARRIER BAGS

EVERY DAY THE UK FLUSHES 1.4 MILLION PADS AND 2.5 MILLION TAMPONS
WATCH THE FILM TO GET THE FLOW-DOWN ON PLASTIC-FREE PERIODS …
Our aim is to raise awareness of correct disposal methods, while educating viewers on the amount of 'hidden' plastic in disposable menstrual products.  We give recommendations for to try reusable menstrual products like menstrual cups or cloth pads instead – products we're personally big fans of – or swapping to plastic-free organic disposables.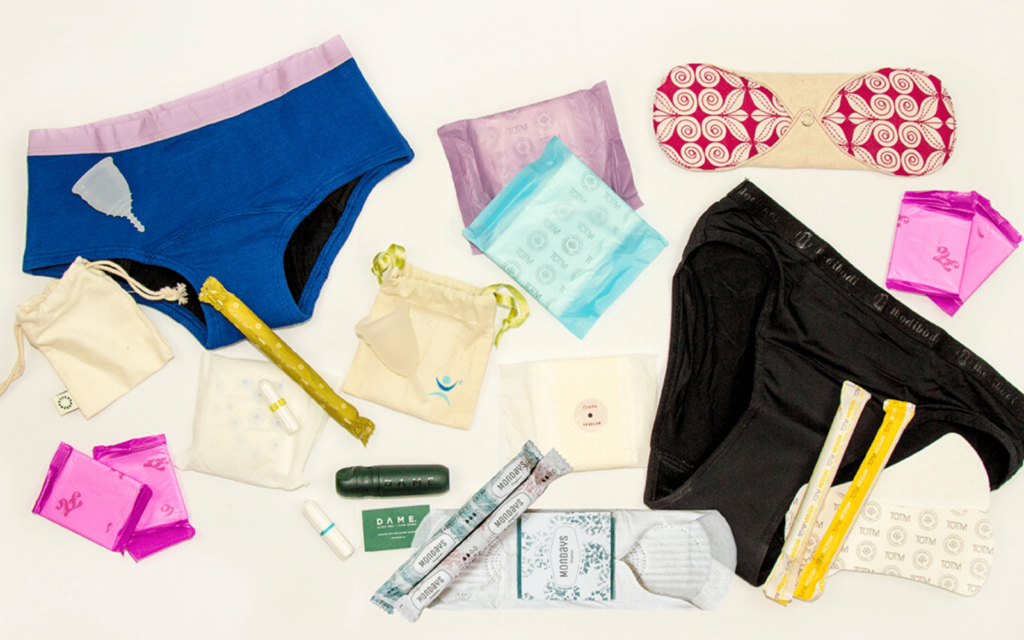 We bin the word 'sanitary'.
We also took the decision to become the first campaign group to not to use the word 'sanitary' in the film to promote a language shift that is starting to emerge when talking about periods.
#PeriodPositive founder and menstruation education researcher, Chella Quint says, "The word 'sanitary' has been used by major multinational corporations for decades – some of the first ads for pads and tampons used this euphemism to promote their products and 'save' us from being 'unsanitary'. It's an echo of attitudes that are already starting to change in a big way. Continuing to refer to menstrual products 'sanitary products' subtly carries on old taboos around periods being shameful or making you 'unclean'. Role-modelling this language shift is a great choice by City to Sea. It marks a new focus on openness and sustainability, and the industry needs to take notice."
We've chosen to direct the message at everyone with decision-making power around menstrual waste, including women, trans men and nonbinary people who get periods, plus parents and carers of disabled menstruators.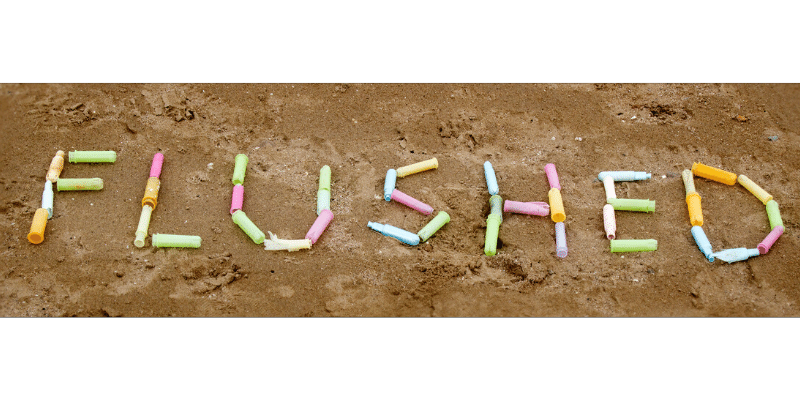 AND REMEMBER, ONLY PEE, PAPER AND POO GOES DOWN THE LOO!