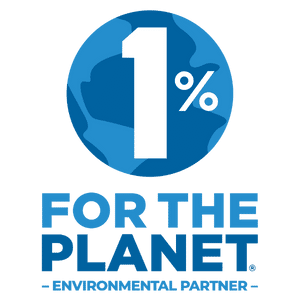 City to Sea is proud to be part of the 1% for the Planet global network, which helps connect businesses and individuals with environmental charities such as City to Sea, to help fund important work that is being done to protect our planet. 
1% for the Planet support businesses in their environmental giving through partnership advising, impact storytelling, and third-party certification, making the process simple and effective. 
The organisation was setup in 2002 by Yvon Chouinard (founder of Patagonia), alongside Craig Matthews (founder of Blue Ribbon Flies), and has so far supported businesses in raising hundreds of millions of dollars for environmental causes. The network includes thousands of businesses, individuals, and environmental partners working together toward a better future. 
As a business, you can earn 1% for the planet certification by contributing 1% of your annual profit to environmental causes such as ours.  
You can donate to us at any time during the fiscal year. We will provide you with a receipt that you submit to 1% FTP via their member portal, and then have up to 4 months after the close of your fiscal year to complete your donations and submit your certification materials. The 1% FTP team will guide you through the process. 
You can opt to make 50% of your commitment 'in kind' in combination with 50% monetary donation, so there's flexibility in how you donate. You also have the flexibility to donate to multiple environmental partners and split your 1% between us and other organisations you wish to support.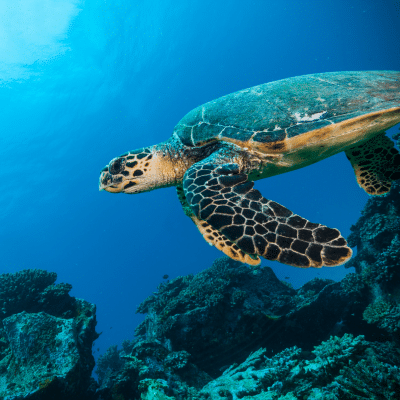 If you decide to go ahead and sign up, the process is straightforward, and can be done at any point during your fiscal year. 
Complete 1% FTP's online non-binding

joining form

.


The 1% FTP team will be in touch within a few working days via email with the next steps.

 

Sign membership agreement outlining your commitment as a member

 

Pay annual membership

fee

(which starts from $500 USD a year, is scaled according to total revenue per annum, and counts towards your total 1% ftp giving commitment).

 
Cer

tifying your Commitment
Each year you'll be supported by the 1% FTP team in certifying your 1% commitment. You'll confirm your total revenue by submitting the following documents online in the 1% FTP member portal: 
Proof of revenue documentation (tax document, letter from accountant, or bookkeeping report)

 

Documentation of donations made to us (copies of donation receipts and/ or signed acknowledgement letters from us).

 
 

Our 1% For the Planet Partners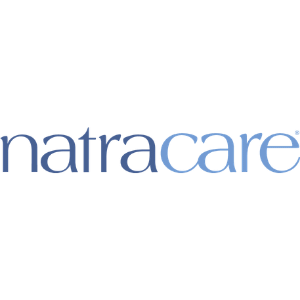 The world's first organic cotton tampon. Meet Susie, our founder and owner. She's an eco-warrior, a pioneer, and developed the world's first brand of organic & natural period products in 1989. 
"In the 1980s I learnt about the dangers of dioxin pollution and the damaging impact of plastics. I was appalled to find my period products contained all these ingredients, and no natural disposable option existed. My immediate response was to research and develop an alternative that respected women's bodies and our planet." 
Natracare was created as a campaign to shake up the period protection industry and finally provide women with a viable eco-friendly alternative. Today the work doesn't stop. We're always improving the performance of the products, and finding new innovations to look after our environment.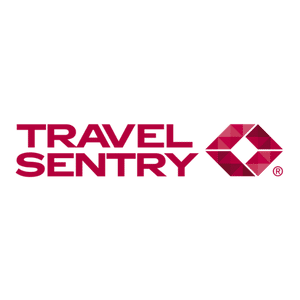 Travel Sentry creates standards to solve issues for airlines, airports, security agencies and passengers. Making travel safer and simpler since 2003.
Travel Sentry brands are licensed to over 600 luggage and travel accessories brands and are used by 2 billion travellers a year.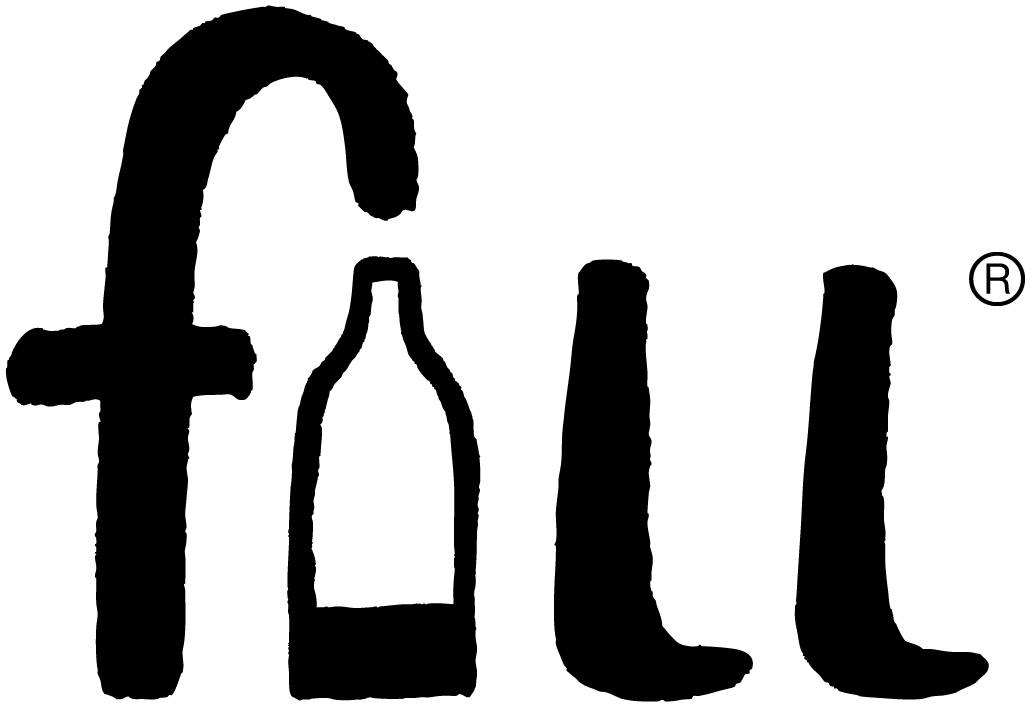 We are Fill Refill. Certified B Corporation®. The original zero waste closed loop household refill company. We make responsible laundry, cleaning, body & hair refills that work great, look cool & cut waste. We set out to create the type of straightforward eco products that we wanted to use at home, supplied in glass bottles, so they won't get thrown away. Fill clean repeat. We make everything at our family-run factory in Northamptonshire with real chemists combining biodegradable ingredients to create simple, modern & effective products. No dyes. No harsh chemicals and no single use plastic. 100% closed loop. Single use is over!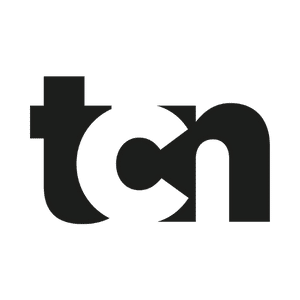 TCN creates surprising workplaces that engage vibrant communities. These previously unloved, heritage buildings are transformed into creative spaces for curious minds. With 10 sites across the UK, TCN offers a business hub to an eclectic mix of start-ups, young energetic and entrepreneurial companies. Our flexible workspaces ignite an exciting work lifestyle, supporting collaboration, networking and innovation. Because of this, TCN's campuses enable business growth and positive change. Today, TCN's sites are home to over 350 companies, 3,500+ members and 50+ dogs (diligent paw-ject managers). We are quickly becoming the UK's favourite Creative Workplace provider and welcome new members to join.
Since 2004, Marmot Tours has been helping cyclists achieve their goals with fully supported road cycling holidays in the mountains of France, Italy, Spain, Austria and Slovenia.  Over the years we've evolved, tweaked and carefully developed our tours into a product that we're immensely proud of. It's your ride, our passion!
Harnessing 20 years of quality, our mission is to turn cyclists' dreams into lifelong memories, whilst having a positive impact on the people and places we visit.
Our commitment is to run 100% carbon neutral cycling holidays, whilst supporting local hotels and restaurants at our holiday destinations. To further harness our passion for the planet, we also provide donations to UK-based environmental projects – from planting trees in the Avon valley, to funding ocean waste management projects and behaviour change.
Carbon neutral holidays and incredible cycling experiences, in partnership with 1% For The Planet. That's how we roll…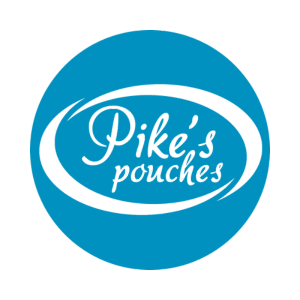 Pike's Pouches was launched in the spring of 2019 with the purpose of offering high-quality natural products in a more sustainable alternative to plastic bottles. Their unique pouch packaging contains 80% less plastic and uses up to 9x less carbon emissions. All of their products are certified by cruelty-free international and the vegan society. Together with their customers, they have helped save over 5,700kg of plastic pollution!
'We have chosen City to Sea as a charitable partner as we believe we are completely aligned on our mission of reducing plastic pollution and the importance of refilling and reusing. We love how City to Sea are concise and effective at getting this message out in the world and utilise their campaigns to encourage others to take action.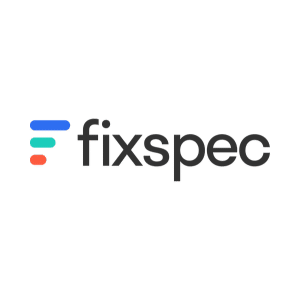 Helping the next generation of financial services organisations create and manage better API connecitons through industry-leading API software and services.
We enable, educate, and support API connectivity through innovation & technology. A deep understanding of the market empowers us to create tools that make real positive change.
We are committed to supporting and promoting a sustainable future and to improving environmental well being in the financial services industry. In addition to our 1% pledge, we actively reduce our carbon footprint by:
Using server infrastructure running on 100% renewable energy
Minimising business travel and traveling by train where possible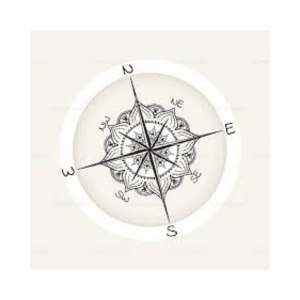 Crossing Frontiers works with entrepreneurs and creators who wish to make a difference. Facilitating and teaching the technology of imagination & structures of consciousness, our vision is to create a more beautiful world by marrying innovation with practical achievable action. Our aim to ensure individuals achieve personal mastery and experience lives of deep meaning and satisfaction.
Our work is built on 40+ years delivering new technology in business and based on the principles of Structural Dynamics, Alchemy & Hermetic Philosophy & Alchemy.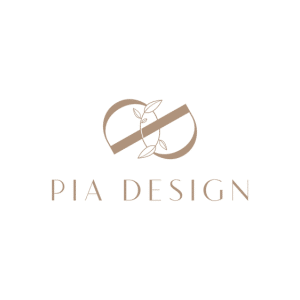 Everything that Pia Design does has the future of our planet at its heart, and Pia and her team actively champion more sustainable ways to remodel. They reuse, repurpose and refurbish before replacing, working with the belief that longevity is the best form of sustainability and by taking inspiration from nature, they are able to create spaces that improve with age – interiors with a green soul.
Pia Design has been supporting City to Sea since 2020 – we were impressed with their campaign on eliminating the use of plastic straws and their commitment to our shared values on environmentalism. It's great to support a small organisation who puts our donation towards direct action and we look forward to following their journey and their future campaigns.
Intentionally designed self-care for those who see — and seek — the opportunity to create change. For those who appreciate the abundance of beauty and generosity inherent in nature.
Commune is a self-care brand forged through a sense of community and togetherness, with a commitment to natural ingredients and ancient herb-lore.
We believe in being kind to our bodies, and opting for ingredients that provide wellness without cost to our environment. Wellness for you, your family — and our shared world together.