POWER CHANGE IN YOUR LIFE WITH OUR ECOTRICITY PARTNERSHIP
We love collaborating – it's how we change the world, for the better. So we're chuffed to announce our new partnership with Ecotricity and our alliance with Extinction Rebellion this summer to help bring about the changes our planet so urgently needs.
As eminent environmentalist George Monbiot said when asked what his top tip to reverse climate breakdown was, he replied, 'do nothing alone'. Which is why, as of this July, we'll be partnering with a green energy supplier, Ecotricity, to help power change in our supporter's lives.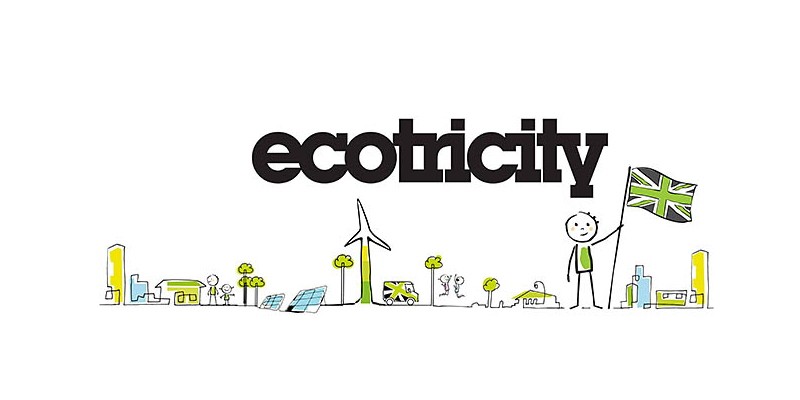 Ecotricity are Britain's greenest energy company. They don't just supply green energy, they make it too. Plus, they're the only energy supplier in Britain that knows the carbon footprint, per customer, of its entire operations – which means they're green from head to toe. Through our new partnership, we'll be encouraging more people to protect our planet by switching to green energy (psssst! It's one of the biggest single things you can do to cut your carbon footprint). By making the switch, you'll not only be cutting your own carbon footprint, but you'll also be helping us prevent plastic pollution at source. Ecotricity will now donate up to £60 to support City to Sea's planet protecting work as a thank–you for you switching.
WHY WE'RE WORKING TOGETHER?
Somewhere along City to Sea's journey, our founder Natalie made the link between plastic and climate breakdown. We'd always known (thanks to The Story of Stuff!) plastic was made of fossil fuels, and that all the production and transportation involved in bottled water and packaging was bad in terms of CO2 emissions, but it was the CIEL report, published in April 2018, that really brought it all home.  
As Nat talked about in her last blog on plastic and climate, the report shows that plastic's share of global oil use is set to triple by 2050, increasing greenhouse gas emissions from petrochemicals by 30 percent and doubling plastic pollution in our oceans. Depressing stuff – if you leave it at that. But of course we don't – City to Sea exists to disrupt that trend and create a new story, one that you star in, along with everyone else living a life with less plastic!  
SWITCH TO GREEN ENERGY AND HELP SAVE THE PLANET
Ecotricity are in pursuit of a Green Britain, a place in which we all live more sustainable lives and where an ethical business is the norm, pursuing outcomes rather than profit, so joining forces was a natural fit and we're delighted to be working together. 
We're delighted to have teamed up with City to Sea who are encouraging people to switch away from single-use plastics. At Ecotricity, we're all about encouraging people to switch to truly deep green energy and frack-free gas, hence our two simple switching solutions combined will go a long way towards helping crack our current climate crisis. Here's to everyone having the bottle to get behind us both and make a big difference. – Helen Taylor, Ecotricity
SO HOW DO I MAKE THE SWITCH?
Click 

here

 to find out more about Ecotricity and how to switch to green energy. It's super simple!

 

Or if you'd prefer to chat you can call them on 0808 123 0123, mention City to Sea  or 'CTS' so they can donate to us (don't forget that bit or we won't get the donation)

 

Hurrah! That's it – you've made a big dent in your carbon footprint and help power our plastic pollution campaigns. Thanks for doing your bit.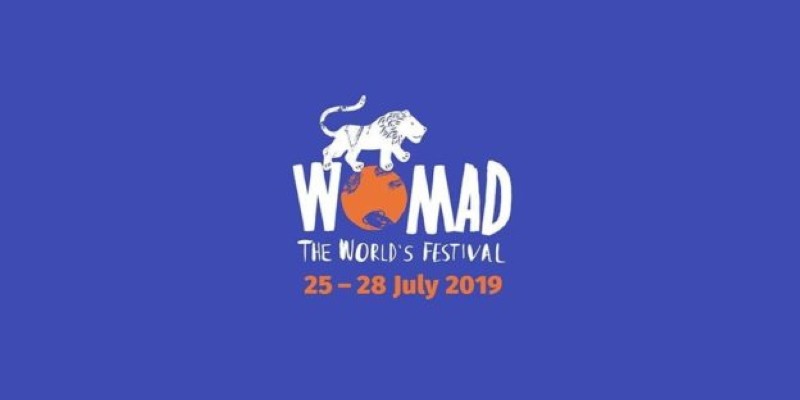 WIN TICKETS TO WOMAD FESTIVAL
We'll be kicking our partnership off at WOMAD festival on Sunday 28th July, where Natalie Fee will be chairing a panel discussion with her personal hero and shero – Dale Vince, founder of Ecotricity and Gail Bradbrook, co-founder of Extinction Rebellion. We'll be discussing how Ecotricity were the first business to declare a Climate Emergency, and the role businesses have to play in the rebellion. And no doubt plastic pollution will be on the agenda too.  And we'll also be encouraging our supporters to get involved with their local Extinction Rebellion groups and be part of the 3.5% of the population we need to be mobilised to see systemic change.  
To be in with a chance to WIN tickets to the festival, share your plastic free festival tips with us by the 21st July and we'll pick our favourite. To enter you will need to:  
Enter on Twitter by following and tagging us @

CitytoSea

_ and sharing your tip using #

WINWOMAD

Email us on 

[email protected]

 

 
Entries must be submitted by 12:00 July 17th.  
The winner will be selected and notified on July 22nd.   
Terms and Conditions apply.