How to save money, save plastic and save Christmas
Christmas can be a time of spending too much money and buying too much plastic. But it doesn't have to be like that. This year with energy bills double that of last and the cost of living crisis really beginning to bite, we're bringing you some top tips to save money and save plastic so yule be able to save Christmas.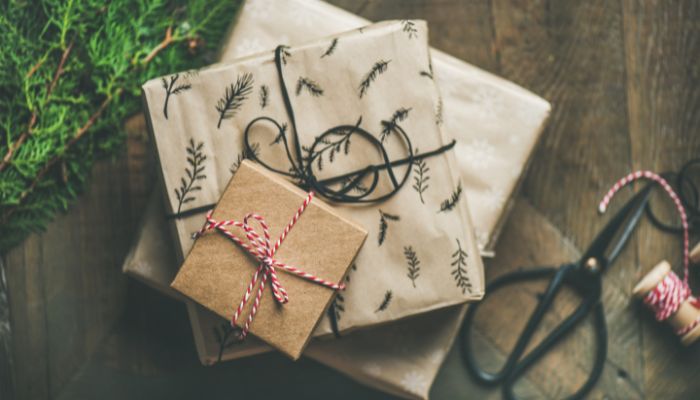 A gift that keeps on giving
Before you hit the shops, look at what you've already got that's worth passing on. Whether it's good as new or well-loved, a regifted item is more personal than buying something new. Think cookbooks that have sat on the shelf that others would love. A record you've barely played. Or even that nice bottle of something special sat at the back of the cupboard. You don't need to buy something new to gift to you your loved ones this Christmas.
Savings: £44.50 on average to buy one less toy
Head out into the rain-dear
Instead of heading to the shops to pick up this year's Christmas decorations, pop your coat on and head outside. Our parks and woods are filled with festive decorations. Think foraged pinecones or sprigs of holly, mistletoe, and pine trees sprigs. It brings to life the feel of a proper traditional Christmas and, crucially, costs you nothing. As long as you collect responsibly and are kind to our trees – we're talking sprigs here not entire branches – it won't cost the earth either.
Savings: £77.90 on what Brits spend on average to decorate their homes
Another reason to go au natural and go foraging. All you need for a plastic-free wreath is a wire coat hanger, some string and bit of patience and creativity. Remember, it doesn't have to be perfect. Traditionally people use slices of fruit dried out in the oven but we've even seen people attach fresh vegetables to homemade wreaths. Good wreath!
Savings: At least £10 (and often much more)
You may unsubscribe at any time. Check out our Privacy Policy for more information on how we store and protect your data.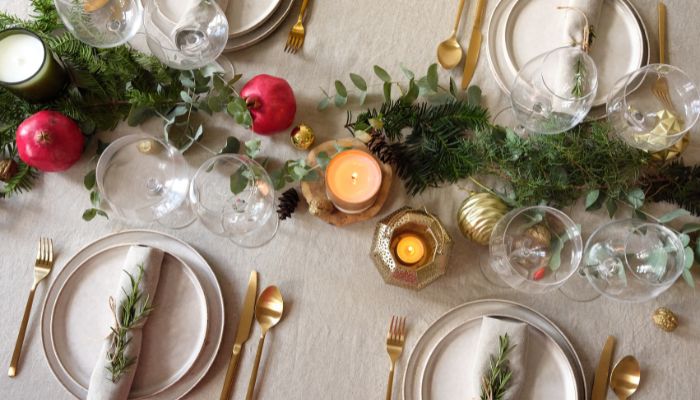 Planning and not overbuying is the key to saving money when it comes to Christmas food. Do you really need a whole turkey? We tend to panic slightly at the prospects of the shops closing for a day. Don't. Take a breath, plan and try to just buy what you need. We manage it the rest of year so why not at Christmas? Just pudding it out there… Brits alone are estimated to have thrown away a mind-blowing two million turkeys, five million Christmas puddings, 17 million Brussel sprouts and a staggering 74 million mince pies.
And it's not just the food that we overconsume…think about all the packaging that comes with it! When you sit down to plan, why not consider where you can avoid plastic in the food shop too? Buying fruit and veg loose for example, or using the Refill app to find places to do zero waste or packaging free grocery shopping.
Savings: This will vary a lot but let's assume at least £10.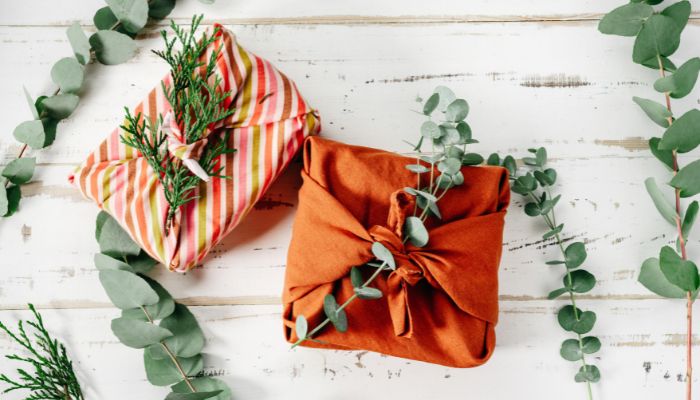 That's a wrap… on wrapping paper!
Each year in the UK we send almost 300,000 miles of wrapping paper to landfill after Christmas (enough to reach almost all the way to the moon). That's four roles on average per family. So before buying expensive shiny wrapping paper (which let's be honest, is just going to get ripped off and binned immediately) remember that this can't even be recycled. So instead, look at repurposing old gift wrapping. Or try getting creative with old newspapers and magazines, or even decorating brown parcel paper and using string instead of plastic tags and bows? If you can get hold of them, old National Geographic magazines make for beautiful gift wrapping!
Savings: £5.16 (based on £1.29 per role)
With these simple tips you could save around £150 this Christmas and, crucially, save significant amounts of plastic as well.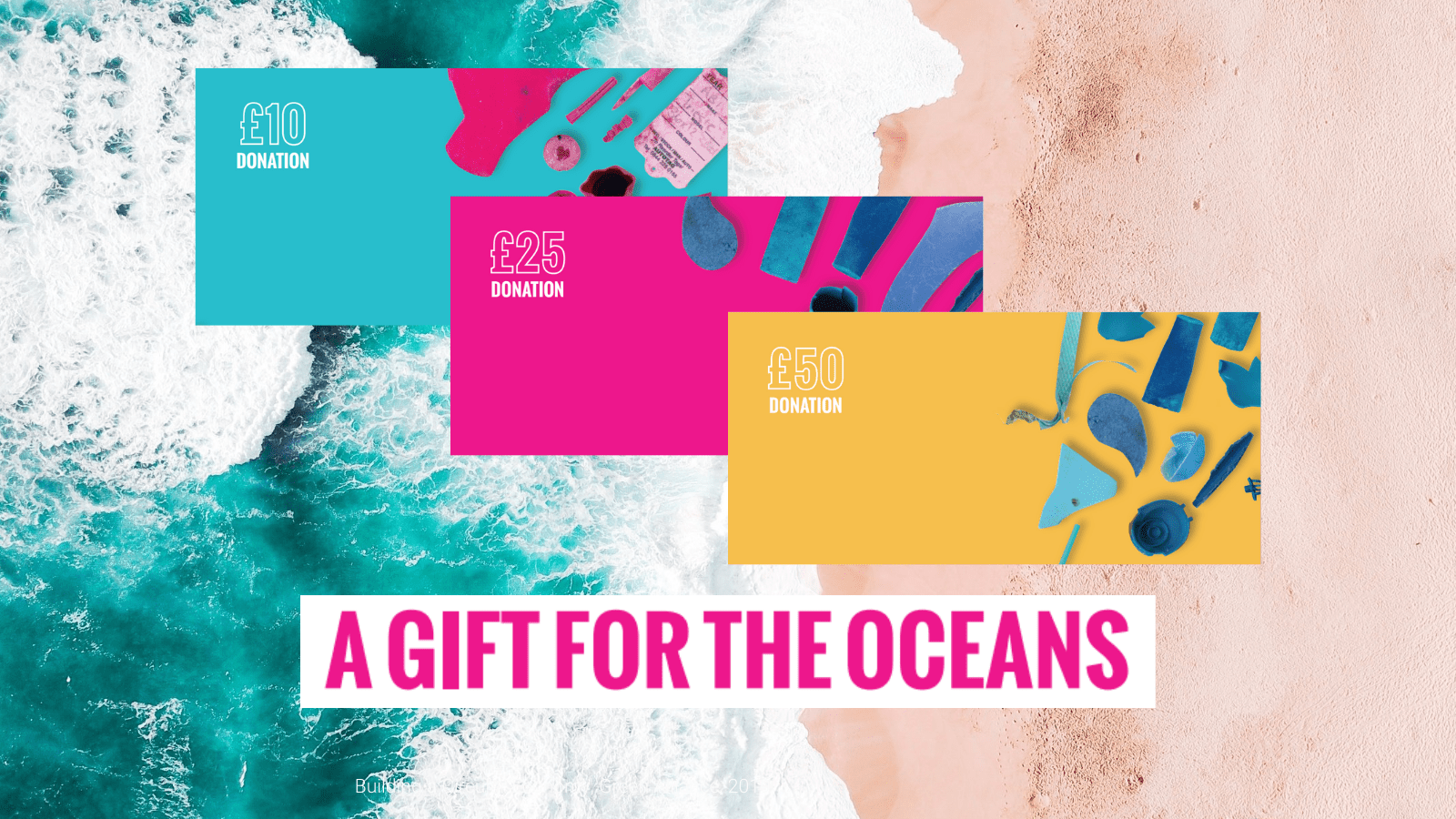 Perhaps you're feeling happy with your lot and lucky enough to have everything you need this Christmas. In which case, why not ask to be left off Santa's list altogether? Or, even better, ask your loved ones for a City to Sea Donation Voucher which is a gift for you and for the ocean.  For every donation voucher bought, or donation to City to Sea, every penny goes towards powering real change and ensuring there is a little less plastic on our oceans next Christmas.
We hope you have a wonderful Christmas. With love from everyone at City to Sea. Here's to a ho-ho-hopeful new year.