SMK award for environmental justice goes to #switchthestick
SMK 2017 CAMPAIGNER AWARDS
An evening of inspiration and celebration took place yesterday evening when the SMK 2017 Campaigner Awards celebrated this years' leading campaigners and change-makers.
One of the winners is Bristol-based Natalie Fee, who has won the Environmental Justice Award for her 'Switch the Stick' campaign after being shocked at the amount of plastic cotton buds she was finding during beach cleans along the River Avon in Bristol and on beaches in Cornwall.
Natalie, who founded the campaign group City to Sea, secured funding from three water companies and soon after, secured 6000 signatures and 80,000 views of her campaign film. After being approached by 38 Degrees 'Campaigns by You', over 155,000 people signed the petition and over 100,000 viewed her second campaign film. By December 2016 all UK supermarkets had agreed to 'Switch the Stick' to paper, a move which will prevent at least 89 tonnes of single-use, potentially 'flushable' plastic being produced each year.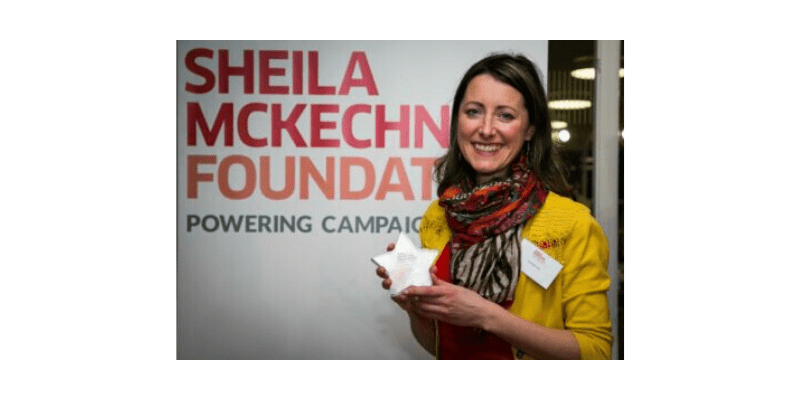 Speaking of her win, Natalie said: "Receiving the SMK Environmental Justice Award for my work with City to Sea is a huge win for the oceans and a great honour for us as an organisation. This kind of recognition will go a long way to help us and many other non-profits campaigning to stop marine plastic pollution in achieving our goals. Sheila McKechnie was a phenomenal force for change and it's a great privilege to be championed by those continuing her legacy."
SMK's Chief Executive Sue Tibballs said: 'The SMK Campaigner Awards provide us with a unique opportunity to support some of the inspiring, innovative and often courageous people who are speaking out to effect change.'
'All of our winners this year are a credit to the causes they serve and our organisation is ready to provide them with mentoring and support in sustaining and taking forward their successful campaign work.'
CITY TO SEA FOUNDER NATALIE FEE RECEIVES AWARD
City to Sea founder Natalie Fee receives her award from Eugenie Harvey, Director of the Frederick Mulder Foundation.