Wales led the way with the plastic bag charge
Will they do the same with the latte levy?
City to Sea are calling on the Welsh Government to introduce a point-of-sale fee (levy or tax) on all single-use coffee cups to prevent waste, reduce litter and encourage uptake of reusables.  This idea has been dubbed the 'latte levy'. We believe the tax collected should be ring-fenced for investment in anti-pollution strategies and solutions that work towards a circular economy where 'waste' is designed out of our system.
A latte levy would give consumers certainty that their investment in a reusable cup will pay for itself within a few uses, and create a more level playing field for coffee retailers. At the moment the random patchwork of discounts offered are disadvantageous to small independent businesses who can't afford to reduce prices (because they're buying in much smaller volumes than the big coffee chains).
We're calling for this charge to be on all disposable cups, whatever they're made of. This is a resource and waste issue, not just a plastic issue. We need to incentivise moving away from a throw-away society and towards a regenerative culture of reuse.
Here in the UK 2.5 billion disposable coffee cups are thrown away every year, with half a million littered every DAY!
Most coffee cups contain polyethylene, a type of plastic. Plastic is such a pervasive material that we have no idea how long it takes to 'degrade' and even when it does it only breaks down into microplastics that cause havoc in our oceans and our food chain.
A quarter of a million of you signed our petition calling on the government to take action against plastic pollution by introducing a point-of-sale plastic tax on items like coffee cups. Then you responded in record numbers to the government consultation on a plastic tax, and yet the request was totally ignored in UK government's autumn budget! We're representing the will of the public who want immediate action.
Reusable mugs and bottles are a simple and effective alternative to disposable cups. The evidence is clear that levies are effective in changing throw-away behaviour. The 5p charge on plastic bags reduced plastic bag use by 86% in the seven big British supermarkets, in just three years … it seems that consumers respond more to sticks (a charge or tax) than to carrots (an incentive).
The single-use plastic industry fuels the extraction of fossil fuels and given that scientists have issued a '12 year warning' to limit climate catastrophe we need all the help we can get to move towards a circular (zero waste) economy.
A charge would:
Save retailers money (probably small retailers would save more money than larger players)
Prevent unnecessary waste
Reduce the amount of litter in neighbourhoods
Reduce ocean pollution
Raise funds for anti-pollution strategies and solutions that work towards a circular economy
To make standard coffee cups waterproof, card is fused with polyethylene (plastic) which can't be separated out in a standard recycling mill. There are only three specialised recycling facilities that can deal with coffee cups in the UK, meaning that less than 1% of them are recycled. What's more, 90% of that packaging disposal and recycling cost is covered by us tax payers!
'Biodegradable' or 'Compostable' cups only reduce the problem if they can be home composted (although the lids can't go in there!) or your area has an industrial in-vessel composter. Both of these scenarios are few and far between – out of the fifty UK in-vessel composters only about fifteen accept Vegware.
Regardless of how good recycling facilities are, paper and plastic can be recycled less than ten times and then the material is no longer functional. Reducing waste and opting for reuse is always a better option than recycling.
Did you know that the UK government initially refused to implement the 5p plastic bag charge? Wales however, went ahead, followed by Northern Ireland, then Scotland, and finally England joined the movement four years later!
Welsh government are already ahead of England with regards to recycling, and we believe that they can take the lead on reduction and reuse measures too. Last year Welsh ministers considered asking Westminster for powers to tax disposable cups but other tax reforms were prioritised. We hope that the will of the people is evident enough to reconsider working swiftly towards a latte levy.
We would like to work with the Welsh government to collect evidence for a point-of-sale plastic tax and to support them in implementing an effective levy for reducing plastic pollution and building a culture of reuse.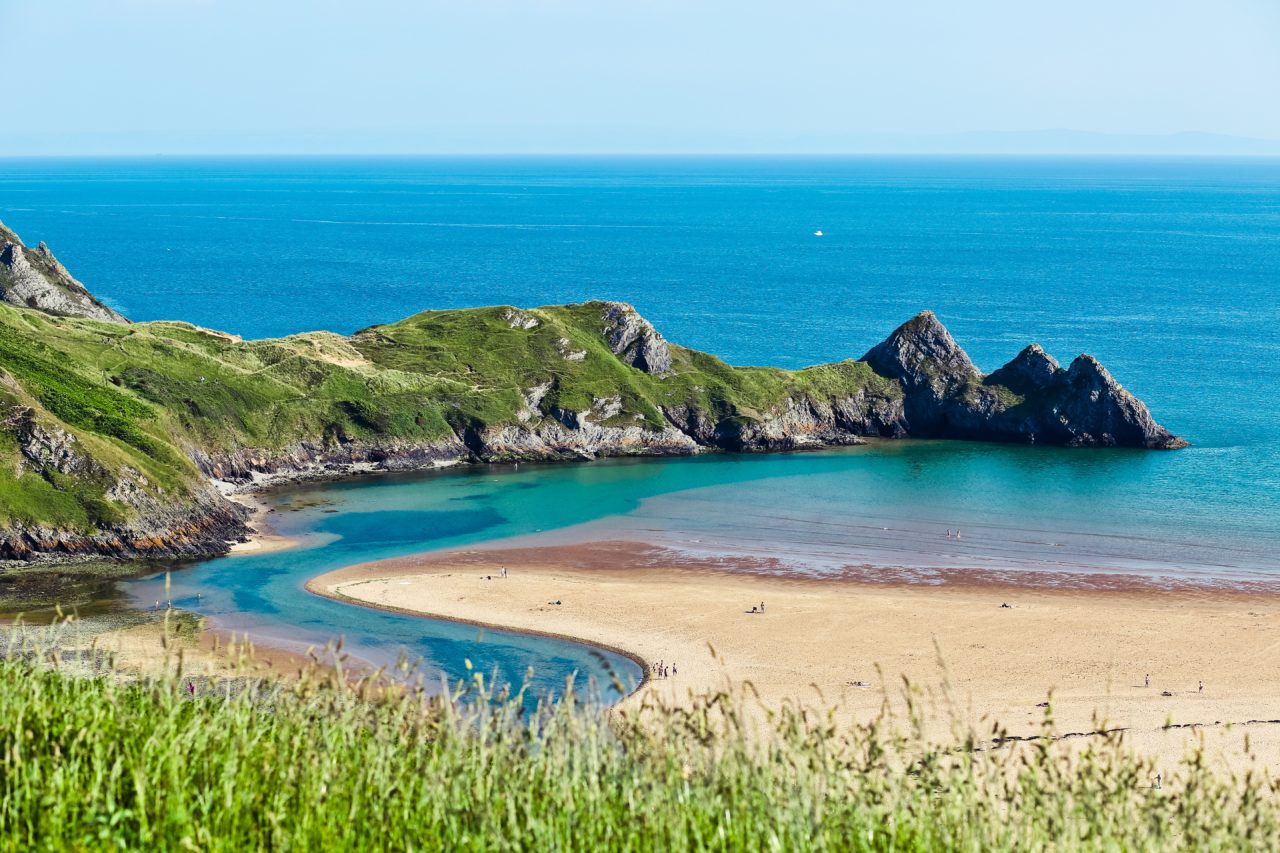 Photo by Sammy Leigh Scholl on Unsplash
Surveys show that 85% of the public want to do something to stop plastic pollution. In order to 'do something' about plastic pollution we need to reconsider our every-day habits – to choose sustainability and compassion over convenience. But we need the support of government, and we're turning to devolved governments to show leadership and take action when Westminster isn't.
We'll keep you up to date!
CURRENT BUSINESS-LED COFFEE CUP SCHEMES:
Boston Tea Party – run a 'deposit return scheme' meaning that if you forget your reusable cup you can loan one for £4.50 and return it to any of their cafes to receive your money back.
Pret A Manger – 50p discount for bringing your reusable cup
Starbucks – trialling a 5p charge on disposable cups and 25p off for using a reusable cup
Costa – 25p off for using a reusable cup (excludes stores in Northern Ireland and "Proud to Serve" concession stands in other sites such as canteens and petrol stations)
Paul – 25p off for using a reusable cup
Greggs – 20p off for taking your reusable cup
Café Nero – will give you an extra stamp on your loyalty card if you bring a reusable cup