Keeping reusable coffee cups on the menu
With many cafes and restaurants looking to reopen after lockdown, we've launched #ContactlessCoffee, a campaign to help keep reusable coffee cups on the menu.
The misinformation around the supposed hygiene benefits of single-use plastics in response to Coronavirus has been alarming. That's why we've partnered up with the team at Better Food to create this short video highlighting the latest best practice when it comes to reusables.
Staying safe with reusables

Over 115 health experts from eighteen countries have signed a statement assuring retailers and consumers that reusables are safe during COVID-19. The health experts emphasize that disposable products are not inherently safer than reusables and that reusable systems can be utilized safely during the pandemic by employing basic hygiene.
The World Health Organization and other health authorities continue to emphasise that washing our hands and sanitizing surfaces are still the best things we can be doing. So, whether it's single-use or reusable, while Coronavirus doesn't care, our planet sure does.
Find out more about the science behind the issue by watching this brilliant film by UPSTREAM.

2.5 billion coffee cups are used and thrown away each year in the UK – enough to stretch around the world roughly five and a half times, irreversibly damaging our environment and polluting our oceans.
We need YOU to ensure reusables stay on the menu by sharing this video and tag in your favourite local cafes and takeaways to take action as they reopen. Remember to use #ContactlessCoffee so we know the message is getting out there!

With the Government guidance currently saying "It is up to the individual business to decide whether they allow the use of reusable cups or containers during this period", we want to support businesses in making the right decision.
Reusables CAN be used safely and accepting them doesn't have to be complicated – in fact it can be super simple! That's why in partnership with Better Food Co we've developed the following guidance: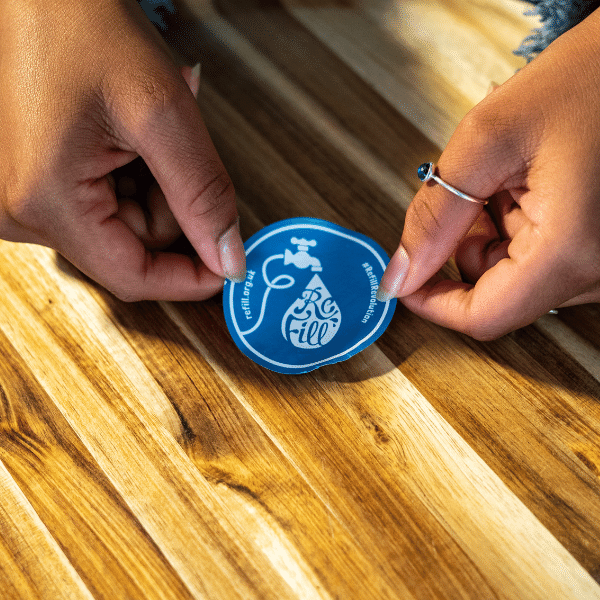 Customer places their clean reusable cup (lid off) on a designated spot on the counter or a tray, and steps back two metres.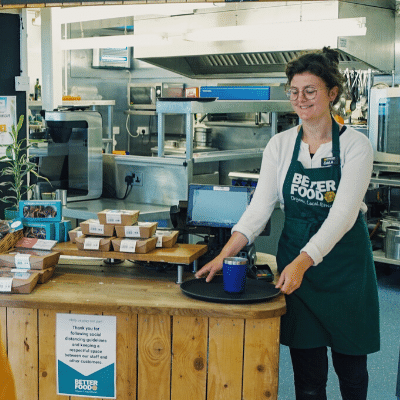 The barista extracts the coffee into a normal crockery cup or espresso shot glass and streams the milk, as required. Moving the tray to the coffee machine if needed.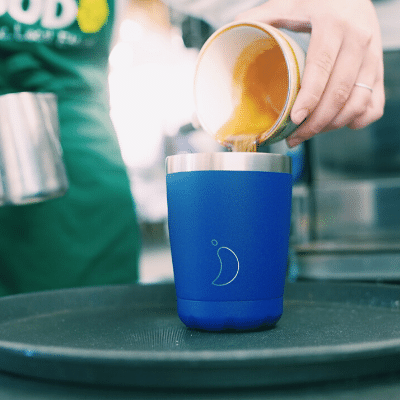 Without touching the customer's reusable cup, the attendant pours the coffee and milk into the customer's cup, and then steps back two metres for the customer to collect.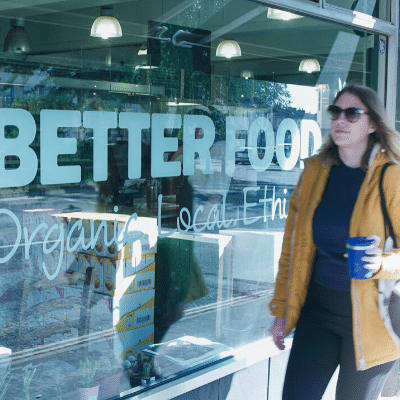 The customer enjoys coffee in their favourite reusable coffee cup and reduces single-use cups. High five to you!
We need businesses to make reusables mainstream again, so that's why we're asking them to pledge to re-introduce reusables and to tell us on social via #ContactlessCoffee so we can offer support and encouragement.
We'll be working closely with Better Food and others over the coming weeks, to continue to support businesses get back up on their feet in the safest, most responsible way and in alignment with Government guidance. Part of this campaign will be establishing an Action Group on Reusables to continue to provide guidance based on facts, not fear.
Our CEO Rebecca, who is leading the action group, says: "I am saddened to see the plastics industry feeding on people's fear to push its own agenda. Despite what the plastic industry wants us to believe, single-use plastic is no safer. While Coronavirus doesn't care which we use, when it comes to the planet, there is a BIG difference between single-use and reusable."
Although it certainly may feel essential at times, buying an awesome barista coffee isn't worth putting anyone at risk. We suggest making it treat whilst doing the shopping rather than making a special trip!
Refill Schemes: Encourage your community to follow best practice guidelines for using reusables, by sharing our video and remember to tag in your local cafes so they can act.
Refill Stations: Pledge to accept reusables by Plastic Free July and follow our guidance/best practice.
Partners: Convey the message that reusables are still safe to use as long as used correctly, with your followers.
Supporters: Share our video with your networks and tag in your local cafes so they can act. Take your reusable to your local cafes when getting take away coffees and follow our guidance/best practice.