It's time to Rethink Periods
WE'VE LAUNCHED AN EXCITING NEW PERIOD EDUCATION PROGRAMME
Unicef estimates that on average menstruators spend 3,000 days menstruating during their life. So, we think it's about time we Rethink Periods, and shake up period education in England.
Rethink Periods is our free, nationwide schools programme to update period education. With unbiased information on all period products available, as well as the social and environmental contexts of periods. From October 2019, we'll be giving 600 schools with everything they need to educate and empower students when it comes to their period education.
WHY DO WE NEED TO RETHINK PERIODS?
In 2018, we ran a pilot with the support of Anglian Water and found that often periods are not covered in enough depth in schools, with boys regularly left out of the discussion. In addition, period education is often based on a few products, dominated by leading brands in a bid to hook consumers on their products for life. Above all, period education rarely touches on environmental impacts, including how to dispose of products. In the UK alone, 700,000 panty liners, 2.5 million tampons and 1.4 million pads are flushed down the toilet EVERY SINGLE DAY. As a result, we think students need education on ALL the products available to them, including plastic-free and reusable options, helping prevent damage to our oceans.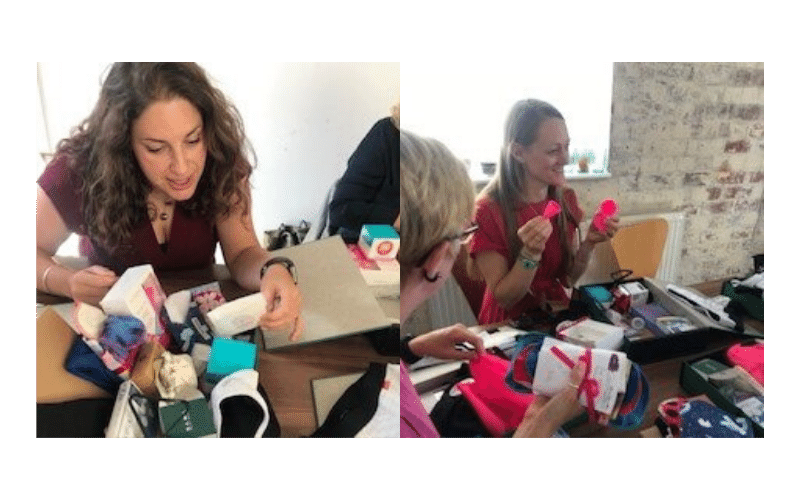 BECOME A RETHINK PERIODS AMBASSADOR
To become the Rethink Periods ambassador for your school, you can contact us to book on to a training session or find out more about the programme. By taking part you will get:
Detailed Lesson plans and teaching resources. These cover four topics including period products, the environment, myths and taboos, and period poverty.
Teacher training from our Rethink Periods expert trainers. Our trainers will guide teachers through all the menstrual products available. As well as the lesson plans and teaching resources . They will also demonstrate how the lessons can be taught in a dynamic, informative and engaging way.
A product demonstration box worth £110. With examples of every menstrual product currently on the market, including reusables and plastic-free or organic disposables.
All of this is completely free, and we can't wait to start booking teachers on to training sessions and sharing our wonderful resources. If you work in a school, please share Rethink Periods with your headteacher or PSHE leads, and if you are a student, let your teachers know you want this in your school. Equally, as a parent please pass on our details to your child's school if you would like them to take part.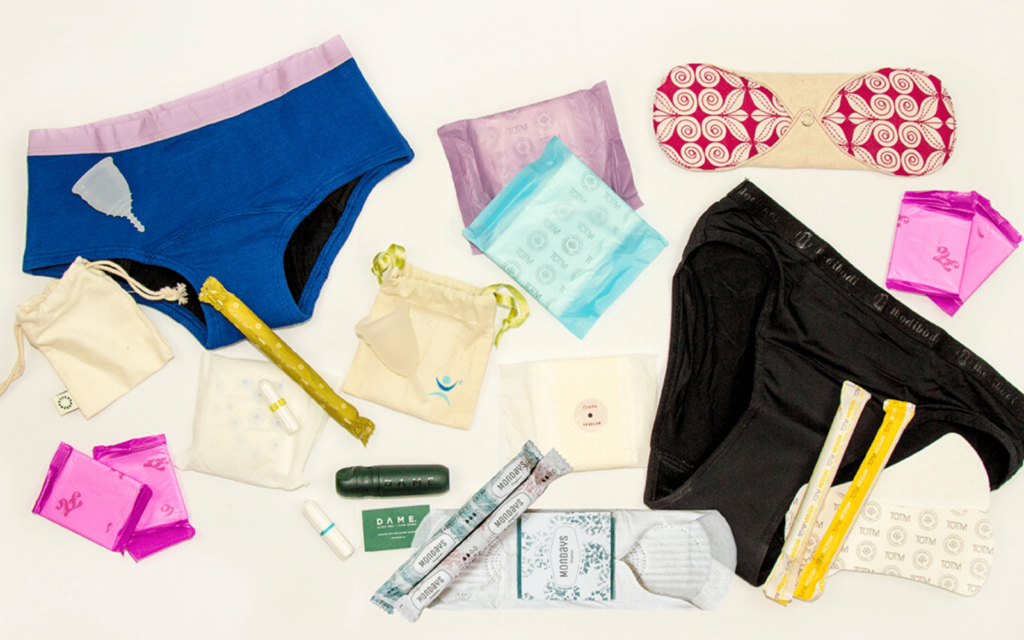 This project is in partnership with WEN and was made possible thanks to the Waitrose Plan Plastic Fund and Hubbub. With findings taken from our pilot project supported by Anglian Water.
We have been blown away by the generosity from companies who have supported this project by donating their products. This has enabled us to make the 600 school product demonstration boxes as well as 60 trainer and ambassador boxes.