NEW BEGINNINGS
FOR CITY TO SEA and CEO
After two successful, rewarding and challenging years as CEO (or Sea-EO as we fondly call it!), I'll be stepping down in mid-February 2021 and handing the wheel back to City to Sea's Founder, Natalie Fée. I'm incredibly proud of what the team and I have accomplished since I joined the City to Sea shoal in April 2018.
To mark the end of a truly wonderful experience, I've compiled a list of some of my all-time highs. I hope you enjoy it!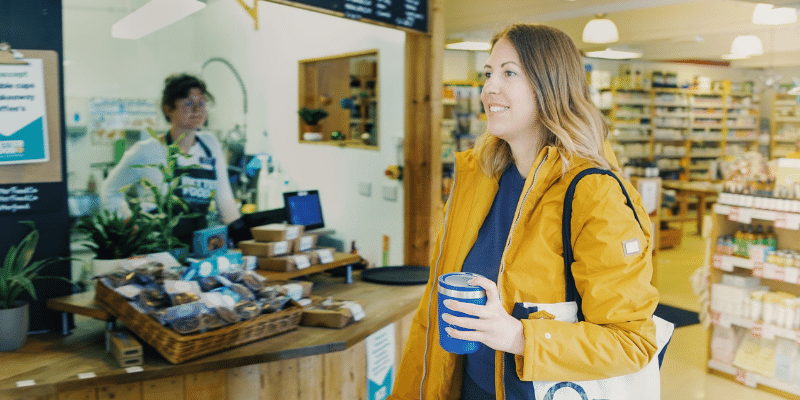 1. From little acorns do mighty oaks grow.
It's August 2018, Jo our then Marketing Manager had only just joined us and before she could take a breath, I asked her to start planning for a national public awareness day campaign – to take place less than 2 months later! Using our combined experience, we agreed on the fundamentals and she set to work. That year, National Refill Day reached over 30 million people, catapulting Refill into the public consciousness and showing the UK have #GotTheBottle to prevent plastic pollution – a truly remarkable result which was achieved with less than £10K budget and 2 months planning. The following year, the campaign took off reaching over 70 million people, and securing the backing of over 100 NGOs, brands & organisation and trending on social media all day. The cherry on top was a WIN at the edie Sustainability Leaders Award. This year the team are taking Refill Day global with our first ever World Refill Day.
2. Pandemic U-turn.
In June 2020 at the height of lockdown when the majority of the team were furloughed, we launched our #ContactlessCoffee campaign –spurred on by seeing the huge increase in takeaway coffee cups being used due to drink-in options being paused and bans on reusable coffee cups. Alongside the campaign, I established REPEAT – a reuse taskforce made up of cross-sector experts with a joint aim of sharing best practise around operating reusables during the pandemic. Due to our quick response, thousands of takeaway outlets adopted our simple guidance and allowed reusables again, with both Costa and Starbucks reversing their reusable bans.
3. Taking Refill to the next level.
We know the issue of plastic pollution is much bigger than bottled water. Take-away packaging is consistently in the top 10 most commonly-found items on beaches and rivers around the world. In the UK alone our 'lunch on the go' habit generates 11 billion items of packaging waste a year. That's why I'm really delighted to have overseen the expansion of the Refill campaign and app in October 2020. People around the world are now able to use the app to find out where they can eat, drink and shop with less waste. From a coffee on your commute, to drinking water on the go, or even shopping with less packaging, Refill puts the power to reduce plastic at your fingertips. ​Our Head of App Growth, Lanie Sibley, has exciting plans for 2021 and beyond and I'm so excited to see the Refill app grow around the world.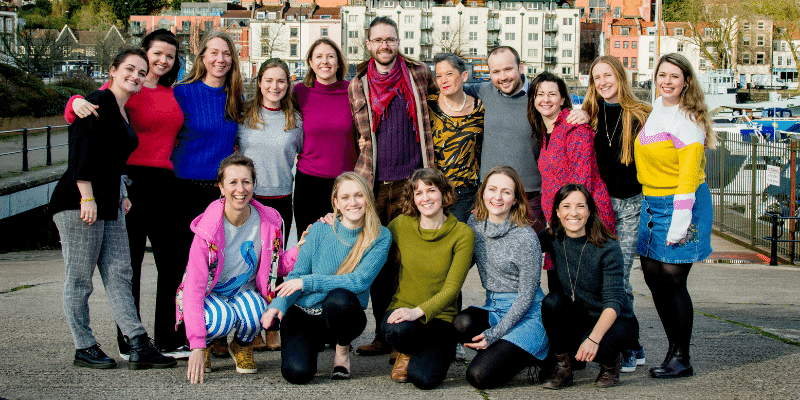 1. Refreshed and raring to go.
In March 2020 we launched the new (and beautiful!) City to Sea brand, messaging and a very jazzy new website. This was the cherry on top of two years hard work taking City to Sea from a team of 12 staff to a team of 25 – and implementing various systems to fine tune our operations and campaigns along the way. From introducing PAYE contracts, to using Outlook, Sharepoint and Slack, to setting SMART Annual Company Objectives, launching our SHINE development tool and working closely with our Founder to hire our first Non-Executive Board. In the last six months we've also set an ambitious Social Justice Strategy and will shortly be sharing our own Climate and Ecological Emergency Action Plan in the hope others will follow. All of this has secured City to Sea's position as an internationally respected campaigning organisation, winning 11 awards during my time.
2. Our guiding star.
In Spring 2019 we set our organisational values to be our guiding star for how we behave as employees and as an organisation. Two values that haven't come easy, but are so important to me are being 'balanced' and 'positive'. The former was a new introduction in 2020 having reflected that we need to collaborate with all parties to drive systemic change and the importance of taking an insights-led approach. The latter being subject to constant review and challenge both internally and externally, due to the tension between the catastrophic climate emergency we face, and the small industry wins being celebrated. I personally have leaned on these values during difficult times and decisions. They have safeguarded our authenticity and I'm proud that we have strong relationships across sectors, including with major polluters and that City to Sea remains a place for optimism and hope for the future.
3. All for one, one for all.
A large part of our team camaraderie had been built on the majority of people working in the same office space. As the UK went into lockdown, this stopped overnight. Everyone was replaced with a pixelated version of themselves and this radical shift in communications, could have been hugely detrimental for City to Sea. However, not only were the team quick to adapt to new online platforms, but they rallied together to organise weekly virtual yoga and meditation sessions and fortnightly team quizzes. Aligned to this, I decided early on to ensure use of the furlough scheme would be fair across the team. In June, instead of furloughing specific people, all the team were furloughed in three waves – including me. This reinforced our team approach and as we survive lockdown 3, the team connections built by this approach will continue to provide solid foundations for the future.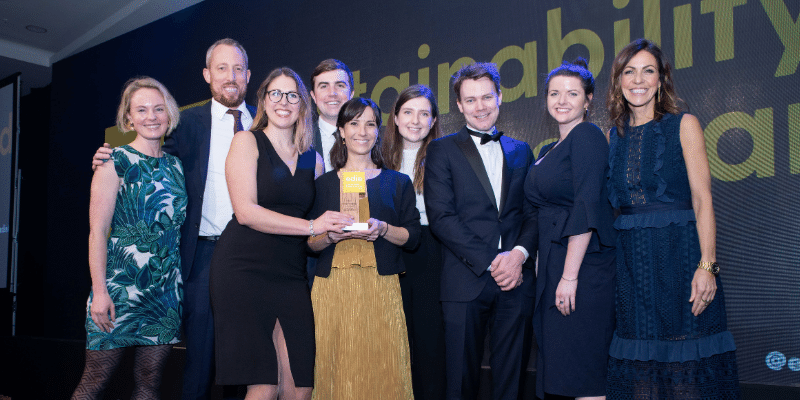 1. Joining City to Sea.
It wasn't the logical decision. I'd be leaving an international renowned environmental consultancy to join a relatively new non-profit. Not only that but I'd be leaving behind a permanent job in an ever-growing organisation, to take on a freelance part-time contract with no guaranteed security. But boy am I happy I made the leap of faith and followed my heart. It's been a whirlwind and a lot of hard work, but I wouldn't change any of it. That's why I'm delighted to continue helping City to Sea achieve its mission going forwards, through being on the Board and look forward to seeing the organisation continue to thrive under Natalie's inspiring leadership. We've learnt an incredible amount from each other as peers and will continue to do so as fellow board members.
2. Management Today's 35 Under 35 2020.
I've been lucky enough to be on the winning team for a lot of industry awards over the years, but not so many individual ones. That's why being listed in Management Today's 35 Under 35 list was so special. The accolade is the country's longest-running, most prestigious list of young, female business talent. For the past 20 years, Management Today has made it a mission to fight for gender equality in business. There are still only five female CEOs in the FTSE 100 and only one in three of Britain's entrepreneurs is female. I am a proud feminist and wholeheartedly commit to playing my part in rebalancing the scales.
3. Good things come in threes.
I've been an edie nut for some years now, watching with admiration from afar; passionately believing in the power of businesses to safeguard our planet. I therefore was over-the-moon when we won an edie Sustainability Leaders Award in February 2020. I then felt incredibly privileged to be invited to take part in edie's #SustyTalk interview series podcast in May. And if that's not enough edie love, I'll be speaking at the Sustainability Leader's Forum on 3 February. An all-time career high and a great way to end my tenure as Sea-EO.
Here's to new chapters, inspirational colleagues and making a lasting difference for people and planet! And if you haven't already, please connect with me on LinkedIn.
Oceans of love,
Rebecca