Halloween – Some Scary Facts
For many of us, Halloween is one of the highlights of Autumn and something to look forward to celebrating as the temperatures and leaves drop and the nights grow colder and darker. Sadly however, this spooky celebration is pretty scary for the planet too…
Now we love fancy dress as much as the next trick or treat-er. But, as spook-tastic as we may look in our costume, let's face it, it's not going to be a look we recreate day in day out. Thanks to the very short shelf life of our Halloween costumes, it's estimated that 7 million of them are thrown away every year, contributing to 2,000 tonnes of plastic waste. That's the equivalent of 83 million plastic bottles – a pretty scary fact if you ask us!
And, based on studies of the waste stream and consumer behaviour, it's estimated that most of it ends up as plastic pollution through dumping, littering, micro-plastic generation (including through 'recycling' – which we know doesn't work!), or incineration.
In 2019 Hubbub found that more than 39 million families dress up for Halloween in the UK and 90% of families buy new costumes every year. According to their research, the majority of these costumes (69%) are made up of polyester, a fabric made from oil-based plastic, and 2 in 5 are only worn once before being thrown into landfill.
It's not just plastic waste that Halloween generates. Last year it was estimated that 35 million pumpkins were bought in the UK to celebrate Halloween. According to Hubbub research, almost half of these – around 14.5 million – came to a sticky end. That's enough waste to make a bowl of pumpkin soup for everybody in the country!
Our top tips for a less spooky, more sustainable Halloween…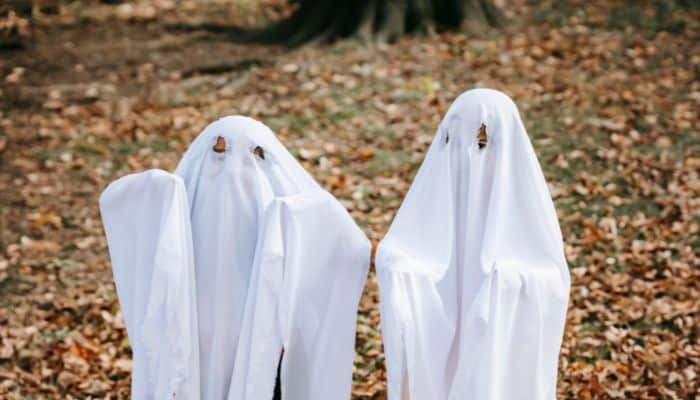 Get Creative with your Costumes
When it comes to Halloween costumes that don't cost the earth, it's best to reuse and repurpose what you already have at home. It's better for the planet and your pocket, so get creative with what exists in your wardrobe. Plus, nobody else will have the same outfit so it's a win win!
Remember to plan ahead and give yourself time to create something awesome in order to avoid a last-minute dash to the shops to panic buy a cheap Halloween outfit that will most likely be made of plastic and only worn once.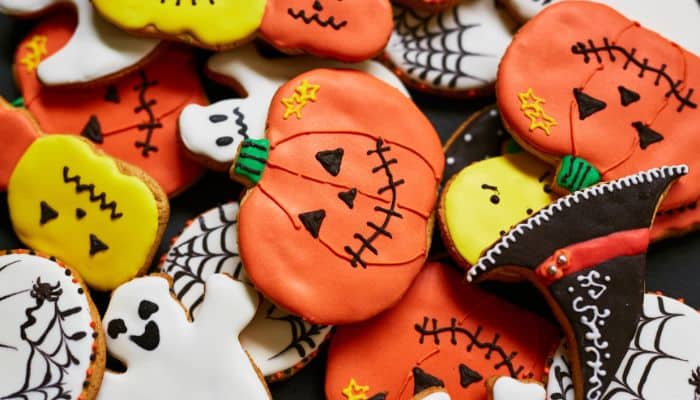 Find packaging free goodies
If you're getting provisions in for the horde of trick or treat-ers, it can be tricky to avoid generating lots of packaging waste. Your best bet is to avoid individually wrapped, multipack sweets and instead go for options that come loose in one bag? Or can you find chocolate wrapped in paper instead that can be broken up and handed out? Our number one tip if you have time would be to make your own baked goods and sweet treats instead – you could make biscuits, cakes and sweets and decorate them as spooky characters or even gross bugs or body parts – a treat disguised as a trick if you will.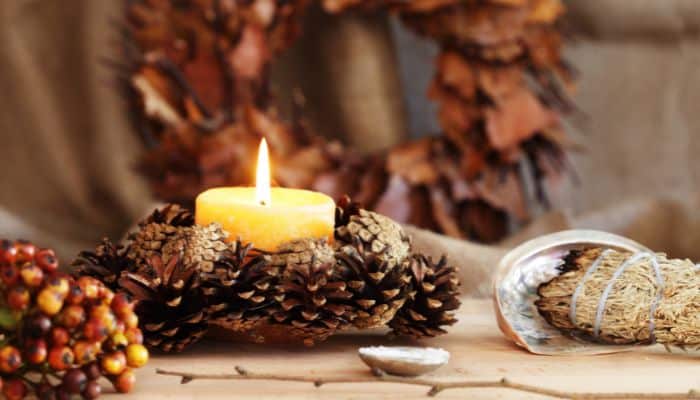 Go for a natural haunted house makeover
Dressing up the house is always fun, especially if it will be visited by trick or treaters. Unfortunately, lots of the decorations out there are plastic. So why not avoid those rubber bats and fake spiders' webs, and go au natural when it comes to Halloween-ifying your house? There are loads of great gifts from nature that can be used to decorate your home with an autumnal, spooky vibe so why not organise a foraging trip and get collecting leaves, conkers, branches and anything else festive you come across?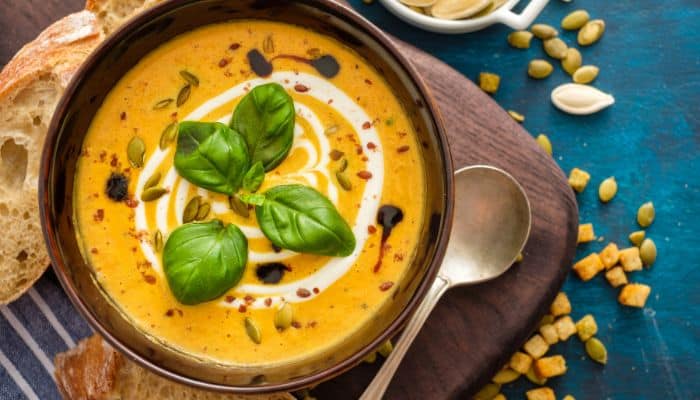 When it comes to natural Halloween decorations, the obvious option is the pumpkin. But with half of all pumpkins bought for Halloween going to waste after, make sure you avoid this unnecessary food waste by cooking all the parts you carve out. There's loads of tasty, nutritious goodness in those vegetables so cook them up in soups, pies, curries, or roasts. You could even add them to cookies and cakes and get on that spiced pumpkin trend for some real instagrammable autumnal vibes.
Remember to dispose of your carved pumpkins properly too. They can be composted, put out for the birds or disposed of in food waste collections. That goes for all those lovely coloured gourds too that add a touch of autumn class to your Halloween house display.
Happy Halloween!
Everything you need to live with less plastic

Got a hot tip that we've missed? Share it with us on social media. We want to hear from you – what works and what couldn't you do without? Check out our top tips for living with less plastic. Or, find out how to support our campaign.