Top tips for travelling with less plastic
10 simple #plasticfreetravel tips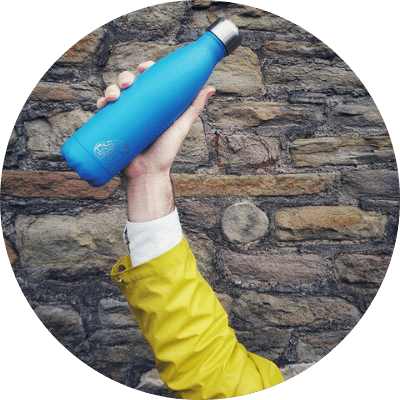 1. Pack a refillable water bottle
Water – we can't live without it. Single-use plastic – we definitely can. 
When travelling, make sure the first thing in your hand luggage is your reusable water bottle. Then using our Refill app you can find places to top it up. Our Refill campaign works with train stations and airports to make it easier than ever to access free drinking water. 
If you're worried about the tap water in the countries you're visiting, invest in a Water To Go bottle that eliminates contaminants. Or simply boil water in your room and leave it to cool.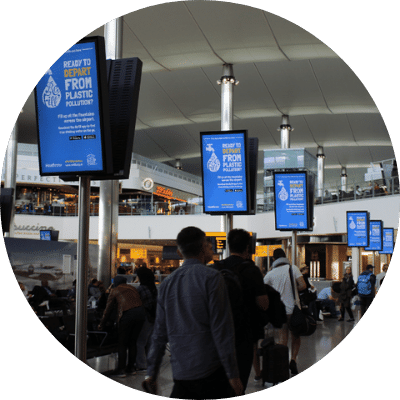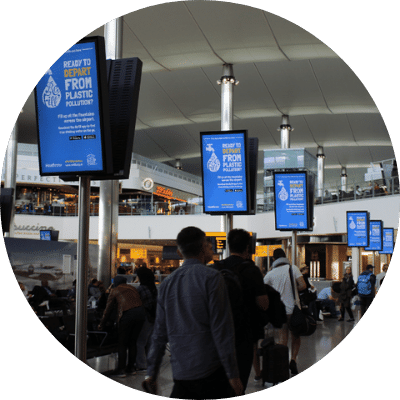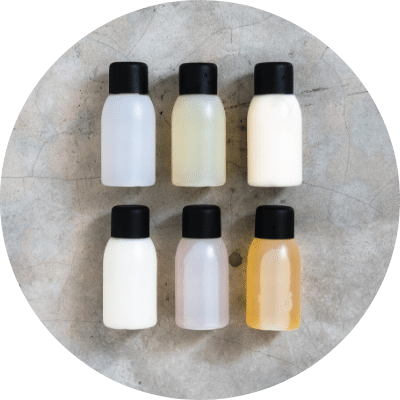 3. Say no to travel miniatures
We're looking at you, tiny tempting plastic toiletries, with your seductive "Come and get me, I'm so slim and affordable – I'm just perfect for you" message. You look desirable now, but this romance won't last. You'll get dumped before the flight home – because an estimated 980 tonnes of mini plastic shampoo bottles are thrown away by British holidaymakers abroad each year. That's the equivalent to two-and-a-half Boeing 747s!
Don't fall for the miniature marketing. Take your own toiletries from home in refillable travel-sized containers. Or, if you really need to stock up, choose plastic-free shampoo and soap bars.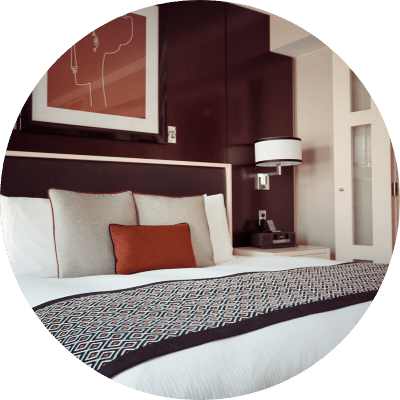 4. Avoid those hotel min's
Those mini-toiletries in hotel bathrooms bring out the Danny Ocean in the best of us. Hey, watch us liberate those babies – the hotel management owes us!  
Don't snap up the toiletries – snap a photo of them (and any other single-use plastic in your hotel room), share it on social media, tag the hotel (and us) with #plasticfreetravel and make them take notice. 
Luckily, there's a growing trend to reject these miniature agent provocateurs. Marriott International has already ditched mini shampoos, while Premier Inn have told us they never have and never will have the wasteful mini bottles.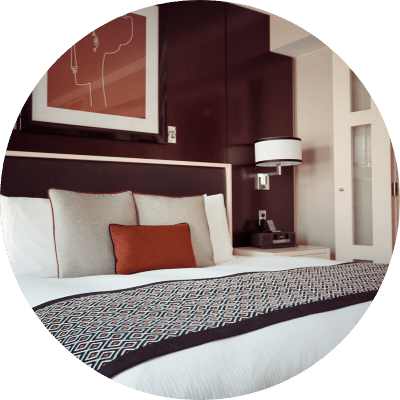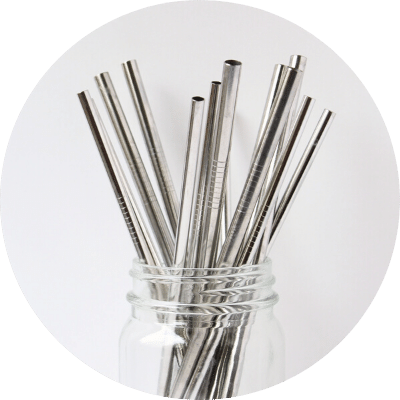 5. Clutching at (plastic) straws
Around half a million plastic straws are used every day all over the world. That's over 180 million a year. The UK has announced it will ban plastic straws by 2020, but there are still many countries around the world still serving them in your cocktail.  
Just say no to plastic straws. If you really want a straw in your Pina Colada this summer, pack your own reusable one. If you forget – don't worry; we've taken a straw poll and we're all agreed that sipping a piña colada in the sunshine with a pineapple moustache is just fine.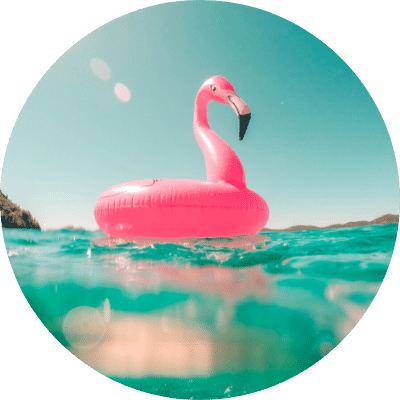 6. Play nicely and r

euse your beach toys
Can't resist taking a shocking pink flamingo on a hen weekend? Being tortured by the children until you give in and buy them another bucket-and-spade (just so they can bury you in the sand again)?  
We know that colourful toys and kit are part of the fun of a holiday, but don't forget to bring them home. Last year, 14,000 bodyboards were abandoned on beaches in the south-west of England alone, and goodness knows how many inflatable flamingos are still floating around the Med. Please deflate yours and give it a good home, ready to holiday again next year.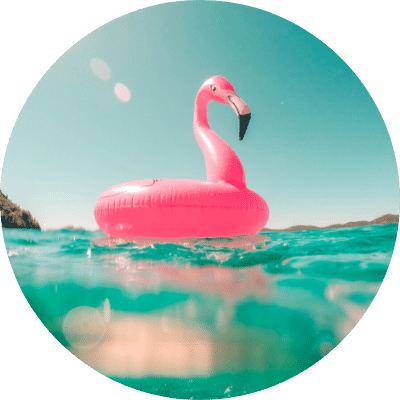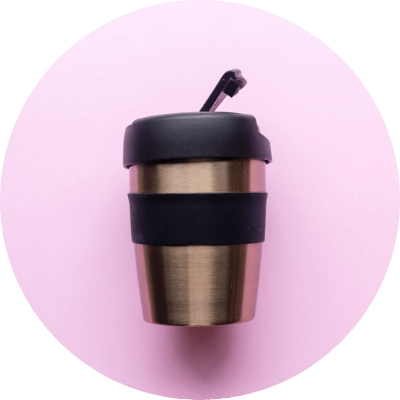 7. Carry a reusable coffee cup
We love coffee. According to legend, it improves cognitive function and reduces the risk of depression*. And it tastes delicious. However, it does have a downside: throwaway coffee cups. In 2017 around 500,000 coffee cups were littered every day in the UK – that's around 2.5 billion a year. 
On holiday, it's easy to slip out of habits like carrying reusable cups, so when you're making your holiday list, put right at the top.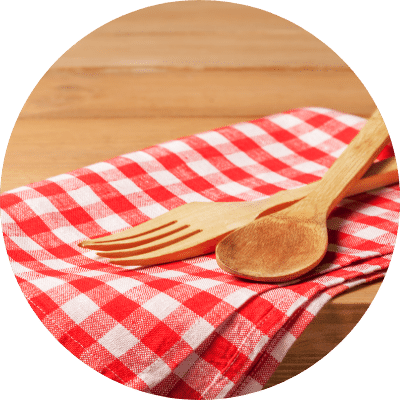 Most flights and takeout restaurants give you single-use plastic cutlery. However, you can outsmart them and take the moral high ground by producing your very own cutlery set. Impress other passengers and customers with your savoir faire by waving away the plastic. 
Beware of taking your own metal cutlery if you're travelling by plane – they won't let you fly with metal forks and knives. Take bamboo instead: it's hygienic, stylish, and hugely better for the planet. But if you're not travelling by plane, you can simply take your own cutlery from home. What could be easier?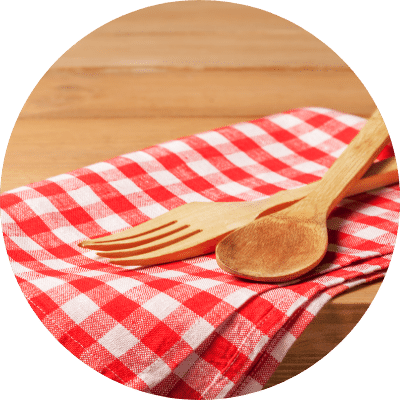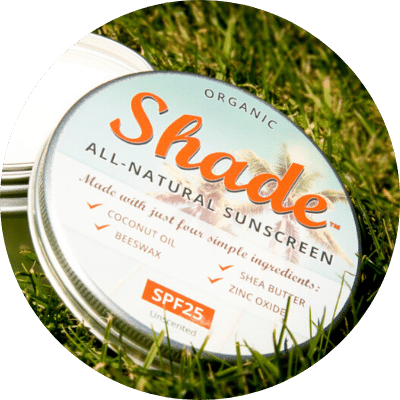 9. Wear

 

sunscree

n – but choose it

 

wisely
Advice. It's so contradictory. Get some rays to top up your Vitamin D. Stay in the shade to avoid skin damage. Wear sunscreen. Don't wear sunscreen. Because 14,000 tonnes of it wash into the oceans each year and it's destroying the world's coral reefs.  
Luckily, you can find sunblocks based on zinc oxide or titanium dioxide, which can't be ingested by corals. Like Shade all-natural sunscreen. It doesn't contain any Sunspheres (read about the problem here), and you can safely swim or shower after applying it, as it doesn't matter if Shade washes into the sea.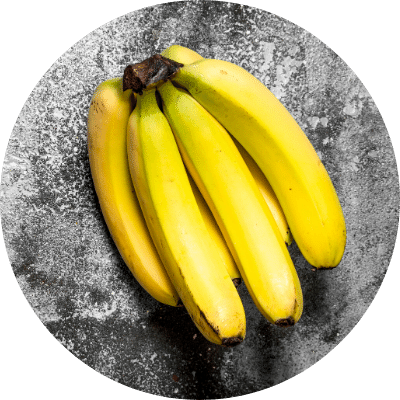 In most holiday destinations, from St Ives to St Lucia, the local produce is delicious. Crunchy English apples. Zingy pineapples. Delicious avocados. Supersweet bananas. Shop in markets and independent food stores, and it should all be totally free from plastic and food miles. You'll also be supporting local small businesses and rural communities.  
Give it a good wash and enjoy!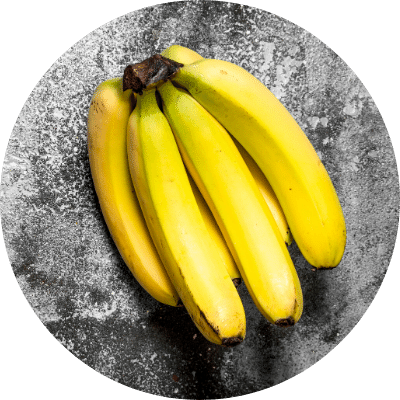 More plastic pollution preventing campaigns

Join our other campaigns to reduce more plastic in your life.