1 - Pack a water bottle
This summer make sure the first thing to go into your hand luggage is a reusable water bottle! We know people buy bottled water when they're travelling – especially abroad. As part of our Refill campaign, we're working with train stations and airports to make it easier than ever to access free drinking water. The top destinations for British tourists such as Spain, France and Italy all have safe to drink tap water. If you're travelling to countries where you can't drink tap water, you could invest in a Water To Go bottle that eliminates over 99.9% of microbiological contaminants or just boil water in your room – leave it too cool overnight and you're ready to go the next day!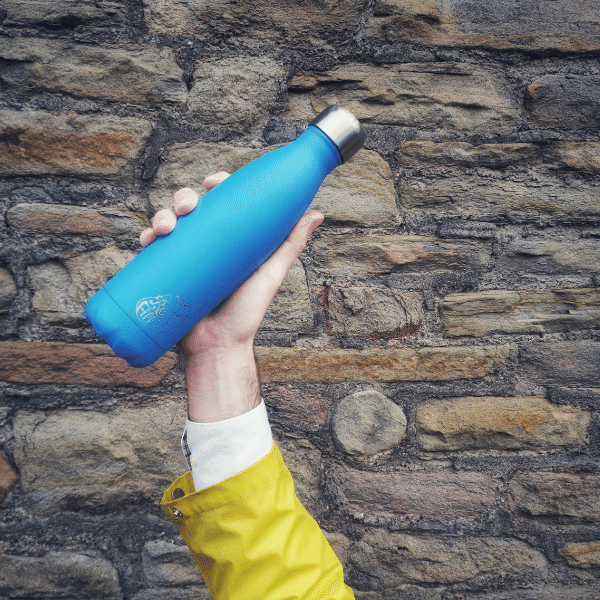 2. Refill at the airport!
It's now easier than ever to say no to single-use plastic and stay hydrated when travelling – especially at the airport! Many airports, including Heathrow who we're working with as part of our Refill campaign, now have an area where you can empty your bottle before security and refill at fountains the other side so you don't have to buy bottled water before your flight.
3. Say no to travel miniatures
An estimated 980 tonnes of mini-plastic shampoo bottles are being dumped by British holiday makers abroad each year! That's the equivalent to two-and-a-half Boeing 747s!  Say no to the travel toiletries and instead of buying the super expensive and tiny bottles of shampoo and soap, take your own toiletries from home in refillable travel-sized containers. Or, if you really need to stock up then opt for plastic-free shampoo and soap bars.
4. Don't use hotel toiletries
Who hasn't at some point helped themselves to the freebies in hotel rooms? But there's a growing trend to reject the hotel miniature toiletries many hotels offer. Leading hotel chains like Marriott International have already ditched these miniature bottles of shampoo while Premier Inn, the UK's largest hotel chain have told us they never have and never will have the wasteful mini-bottles. If you do happen to find yourself in a hotel chain that still gives you these, leave them where you find them and make sure you mention it in your feedback to the hotel. (Even better, snap a photo of all the single-use plastic you can find in your hotel room, share it on social media, tag them (and us!) in with the #plasticfreetravel and let's make them take notice!)
5. Say no to plastic straws
There are thought to be more than half a million plastic straws used every day around the world. That's over 180 million being used every single year. While the UK has taken the first step in implementing the EU's Single-Use Plastic Directive and announced it will ban plastic straws by 2020, there are still many countries around the world where you will still be able to buy them. So, here's the simple solution. Just say no to plastic straws. If you really want a straw in your Pina Colada this summer, then make sure you remember to pack your own reusable straw. But otherwise, the staff at City to Sea HQ can promise, sipping a Pina Colada on a beach front with a pineapple moustache is just fine.
6. Reuse your beach toys or buy second hand
7. Carry a reusable cup and refill on the plane and on holiday!
In 2011 around 2.5 billion coffee cups were thrown away each year. When we're holidaying, it's easy to slip out of habits like carrying our keep cups - which is why when you're travelling your plastic waste can spiral. You can be part of the solution by taking your reusable coffee cup with you wherever you go. And it doesn't have to stop there – you can avoid unnecessary take-away containers by eating in with reusable plates or by taking your own tupperware containers. A really easy example is to pack a sandwich to take with you on a flight rather than buying or accepting the airline food which is nearly always wrapped in plastic.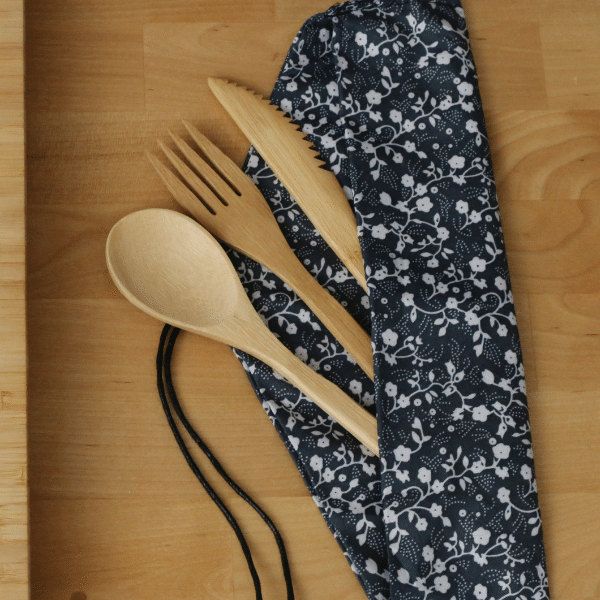 8. Pack your cutlery set
Most flights and or takeout restaurants will supply you with single-use plastic cutlery. Make it easy to refuse and set an example to other passengers by taking your own bamboo or stainless-steel cutlery set. (Beware of metal though if you're travelling by plane – they won't let you travel with forks and knives!) If you're not travelling by plane, just take your own cutlery from home! You may feel like you look silly to the person next to you at first, but we're sure they're really just wondering why they didn't think of doing that themselves.
9. Buy sun-cream that doesn't harm the oceans
The world's coral reefs are suffering, and chemicals commonly found in sunscreen contribute to the problem. According to the numbers, the problem is daunting: 14,000 tons of sunscreen are thought to wash into the oceans each year; 82,000 chemicals from personal-care products are polluting the seas. As well as coming in plastic, most sunscreen CONTAINS plastic. Dow Chemical makes Sunspheres, particles of 0.0003 mm that are put in other brands' sunscreen products. It can be between 10 and 100 trillion particles in one single product.You can read more about the problem here.
And remember, even if you don't swim after applying sunscreen, it will still wash down drains when you shower.
10. Eat a banana. Or an orange. Or an apple. Eat local!
Fruit and veg doesn't grow in plastics, humans wrap it in plastic. Normally to then ship veg all around the world. When you are travelling take advantage of local produce in local markets. This cuts down on the carbon heavy food miles and it make it a lot easier to avoid the plastic wrapped food we have grown so used to in our supermarkets.
Please follow and like us: