Water Refills are back on the menu

Last month, over 100 scientists released a statement confirming that single-use plastic is no safer than any other material and reusables are perfectly safe to use during COVID-19 provided they are cleaned properly. Which gives the green light for stations to safely offer water refills again! Hooray!
Getting reusables back on the menu

To support our Refill Stations as they reopen and start to offer water refills, we've worked with our partners and some members of REPEAT (Reuse + Plastic Experts Action Taskforce) to create guidance on safely accepting reusable bottles for drinking water refills. 
Staying safe, staying hydrated

Following these super-simple steps it's easy to Refill safely and continue to power the #RefillRevolution, and prevent millions of single-use plastic bottles from entering our waste stream, or worse, ending up in our oceans.
As we emerge from lockdown, we need your help to keep reusables on the menu. We hope this guidance helps you to go forth and Refill safely! Join the Refill Revolution and download the free Refill app.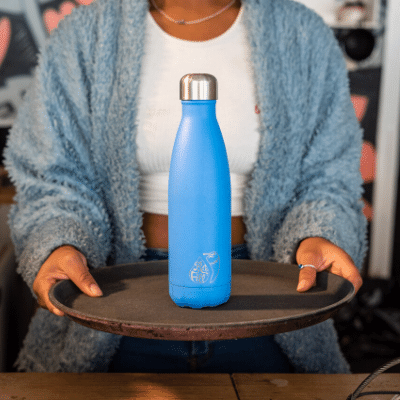 If you're a business wanting to offer safe water refills
 Read our Water Refill Guidance developed with experts, to make sure you are doing this in the safest way possible for your staff and customers.
Make sure your listing on the Refill app is updated so people know you are open and offering refills.
Share our video with your customers to let them know you are accepting reusables and offering water refills.
Spread the word on social media and tag us so we can celebrate your business.
If you're a member of the public wanting to Refill on the go
Join the Refill Revolution by downloading the Refill app to find Refill stations near you.
Take your reusable water bottle out with you and show the world you #ChooseToReuse.
When refilling on the go, be sure to follow the steps in the video.
Spread the word on social media tagging local businesses to show them how they can accept reusables and offer water refills safely
Check out our #ContactlessCoffee campaign for more ways to help keep reusables on the menu.