2018 – A YEAR OF PLANET PROTECTING, PLASTIC-POLLUTION CAMPAIGNING!
As we sail into the new year, we thought it was a good time to reflect, take stock and share some of the incredible things that we've achieved together this year.
It's fair to say 2018 was the year of plastic pollution – Blue Planet 2 led to widespread awareness of the issue and Collins Dictionary crowned 'single-use' the word of 2018. The wave of change has been rising over the past 12 months and we're riding it, guns blazing into 2019!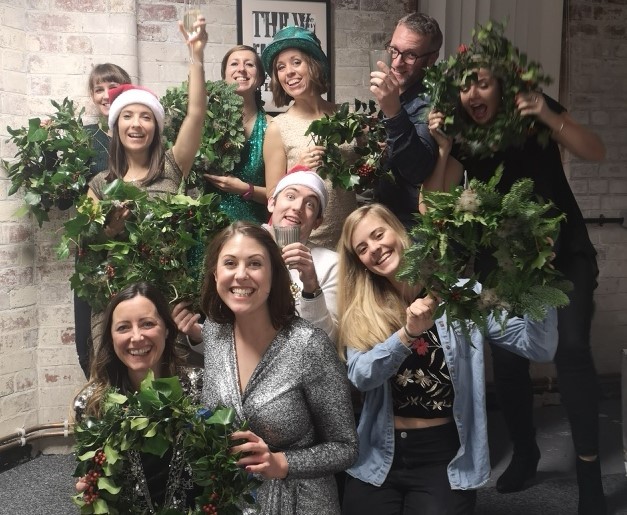 SHIPSHAPE AND BRISTOL FASHION
Flash back to 2014 when our founder, Natalie Fee wondered what would happen if she gathered together a bunch of activists, scientists, local organisations and campaigners after seeing islands of plastic flowing down the river Avon in our home city of Bristol. By early 2018 we were a small but dedicated team of 4, committed to finding practical, postive solutions to single-use plastic and sucessfully getting retailers to 'Switch the Stick' – preventing 478 tonnes of plastic at source.
We're now a team of 20 and growing, creating award-winning campaigns and doing a pretty good job of getting people and businesses off single-use plastics and switched on to reusables. Starting an organisation is difficult and growing it comes with a whole new set of challenges, like running out of cutlery in the office kitchen… Ok, maybe that's not the best example, but  it's true to say that we've been building the ship while we're sailing in it – so with all the exciting changes happening as we move into the next chapter, we've appointed our first ever SEA-eo, to help steer the ship into the future.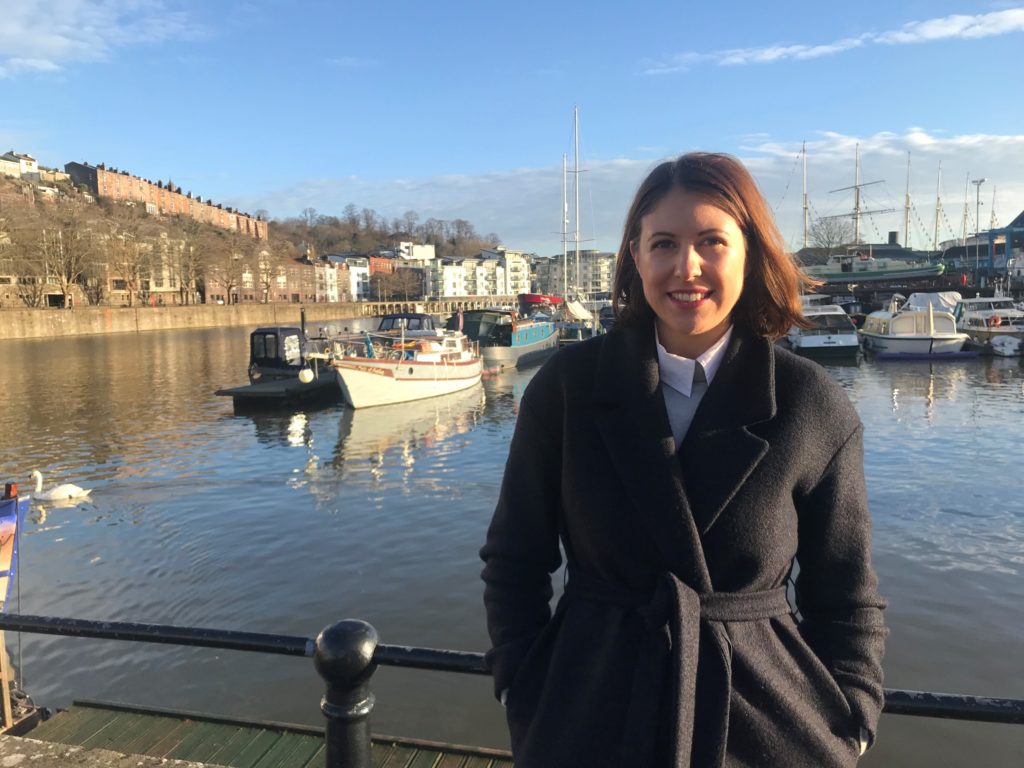 OUR PLASTIC POLLUTION CAMPAIGNS HAVE REACHED MILLIONS!
Thanks to your support this year – we've reached more people than ever before, raising awareness of some of the most important challenges we face today and even better – the planet protecting solutions that make a difference.
You've signed petitions, written to the Government, donated your hard-earned cash, watched and shared our campaigning videos, downloaded (and used) our Refill app, taken to the streets to sign-up over 15,000 Refill Stations and supported our toilet tour. 
Nearly a quarter of a million of you signed our 38 degrees petition for a levy on single-use plastics. The government had record numbers of responses  to their consultation on a plastic tax and nearly 1/3rd of those were people who signed our petition.
You've had your voice heard – and most importantly, you've passed on single-use plastic and switched to reusable alternatives, preventing countless tonnes of plastic from landfill – or worse, making it's way into our precious oceans.
NAT BECOMES BRISTOL'S WOMAN OF THE YEAR
On a personal level, it's been an insane year for our founder Natalie Fee, who was not only nominated as one of Nesta and the Observer's 50 New Radicals and crowned Bristol 247's 'Woman of the Year,' but was also awarded an honorary Doctor of Science by UWE Bristol, in recognition of her campaigning to protect the oceans from plastics and other avoidable wastes. We couldn't be prouder!
THE REFILL REVOLUTION IS GOING GLOBAL!
Thanks to our amazing volunteers, partners and community, our award-winning Refill campaign has grown beyond our wildest expectations and next year, we're going global. There is no way we could achieve so much without the support of our partners Robeco, Water UK, the national water companies and  Chilly's Bottles.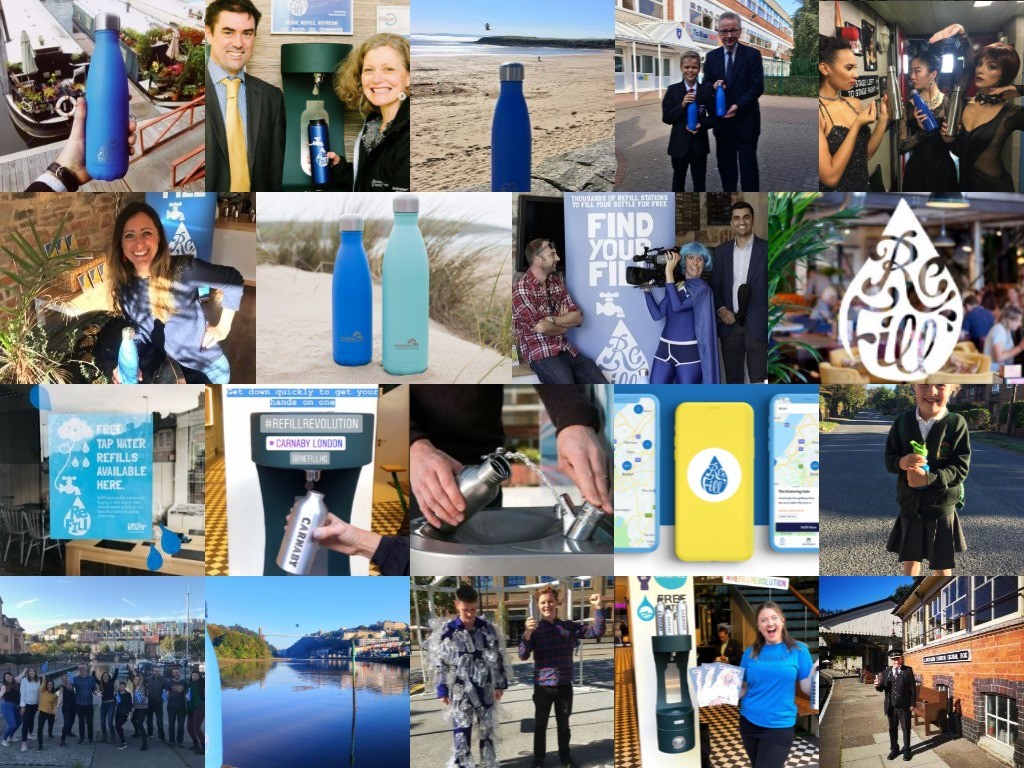 There are now more than 15,000 Refill Stations across the UK with chains like Pret, Starbucks, Costa and thousands of incredible independent businesses signed up. Thanks to our incredible volunteers there are now Refill Schemes in 127 towns and cities across the UK and our app has been downloaded over 90,000 times! That's 90,000 tiny waves being turned into a tsunami of positive change.  A tsunami that is now taking Refill onto a global stage.
If all of our Refill Stations are used just once a week, we're saving more than 5 million bottles at source every year!
A massive 2.5 million tampons, 1.4 million pads and 700,000 panty liners are flushed in the UK each year (MCS 2015) – many of them making their way into our oceans and waterways.  This is why it's crucial we involve people from all walks of life in the conversation around reusable period products so we can begin to reduce these shocking numbers. This year, thanks to the support of people like you, we've successfully reached a whopping 1.3 million people with our Plastic Free Periods campaign. 
A highlight for us, was Natalie and Jasmine speaking about Plastic Free Periods on BBC Woman's Hour. In the 3 days following this feature sales of Honour Your Flow's reusable pads increased by 300%!
Sales of tampons and pads have dropped £5.6 million since 2016 and we're seeing the big brands feel the pressure. Our founder Natalie Fee explains how Tampax, Always and Lil-lets are responding to the changing tide.
In November we launched our 'Bog Standard' campaign, in a bid to raise awareness of the almost 10% of plastic found on our beaches, which is coming directly from our toilets. We are literally flushing the health of the oceans down the pan.
Our new public engagement campaign will raise awareness of the dirty dozen and educate people on what should be going down our toilets – only the 3Ps – pee, paper and poo!
We've been trialling a sticker campaign – on toilet doors in public spaces, Universities, cafes and restaurants in the Anglian Water region to help change flushing behaviour so that people know what they should and shouldn't be flushing where it matters. To coincide with World Toilet Day we ran a Toilet Tour across Brentwood, Chelmsford and Cambridge and bared (almost) all in public to raise some eyebrows and awareness of the issue. Watch this space for our campaign rolling out across the UK next year.
We couldn't have done it without your support so we wanted to say a MASSIVE thank you, from the bottom of our hearts. Here's to 2019!