Make a plastic-free kitchen the heart of your home

The kitchen is arguably one of the most plastic-ridden areas of our households (we're looking at you bathroom!). From food packaging to cleaning products, it's hard to go a single day without encountering something plastic in the kitchen. The good news is, a whopping 82% of UK adults are trying to reduce the plastic they throw away. Plus there are loads of super-simple steps you can take that will help you have a plastic-free kitchen, and save you money at the same time.
So how big is the problem?
A BBC documentary revealed that, combined, kitchens on your average residential street contain roughly 7,145 pieces of plastic.

Go naked shopping (…not literally)
'Naked', or zero-waste stores have been popping up all over the place for the last couple of years. They are one of the best and easiest ways to cut down on plastic packaging. So gather your reusable containers together, find your nearest shop using the free Refill app and get down there with your reusable bags and a shining halo.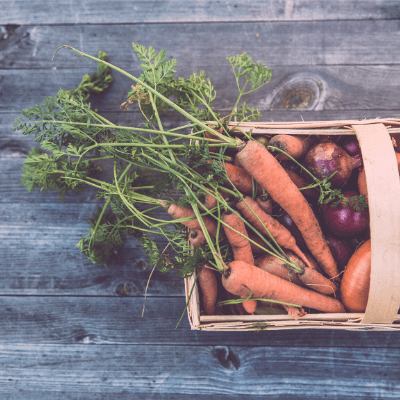 Another great way to avoid food packaging is to sign up for a veg box delivery scheme. Schemes all across the UK deliver fresh fruit and vegetables direct to your doorstep or to a local collection point. Not only will you be able to eat more seasonal, locally grown produce and support local farmers – you'll also cut down on pointless plastic packaging. Double win. 
Buy your milk in glass bottles
Let's go old-school. Get your milk delivered to your door by your local milkman. Or, if can't find one locally then check out companies like Milk & More. For those who prefer dairy-free options, instead of buying them in plastic-lined tetra packs, making your own is much faster and cheaper than a trip to the shop.
It's hard to avoid plastic-wrapped food in our supermarkets (plastic-wrapped bananas anyone?!). And despite most UK supermarkets now pledging to reduce the amount of packaging they use, we are still getting through MILLIONs of tonnes of pointless packaging. An Environmental Investigation Agency (EIA) and Greenpeace report, Checking out on plastics II: Breakthroughs and backtracking from supermarkets, reveals that seven out of the top 10 UK supermarkets had increased their plastic footprint since making commitments. Only Waitrose, Tesco and Sainsbury's had achieved marginal reductions.
One of the best ways to have a plastic-free kitchen is to shop locally where possible. Not only will you be keeping your hard-earned cash in the local economy, but opting for your local bakery, fishmongers and greengrocers usually means less packaging. Plus, you might make some new friends in your local community on the way – what's not to like? Find your nearest zero-waste shop on the free Refill app.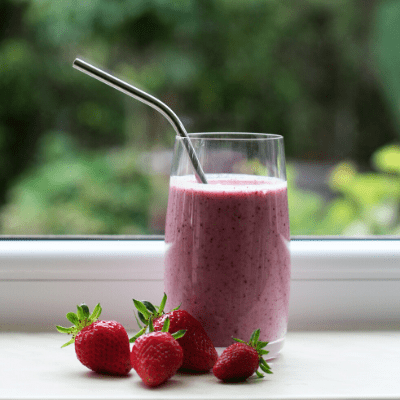 If you want to really impress your friends, why not start making your own drinks, like shakes or smoothies? Most soft drinks come in plastic bottles or cartons with plastic lining, making them difficult to recycle. Make your own juices and smoothies out of loose fruits from your veg box, or local veg market, eliminating single-use plastic entirely. You can also sometimes get fruit or veg on the edge from greengrocers at a discount helping you save money too.
For those that like it fizzy, you could opt for a SodaStream and skip hundreds of bottles a year!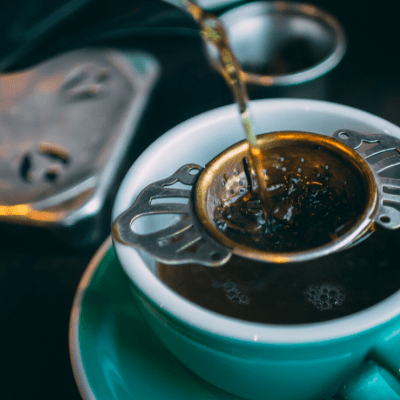 Make your tea plastic-free
Brits drink around 60 billion cups of tea each year! That's a lot of tea bags – and unfortunately, most tea bags contain plastic glue, or the bag itself may even be made of plastic. Even the big brands are guilty of this, including PG Tips, Tetley and Twinings. Make sure you opt for a company like T2 or Clipper that are proudly plastic-free. Even better, you could switch to loose leaf tea. It's often cheaper, fresher and better tasting, anyway!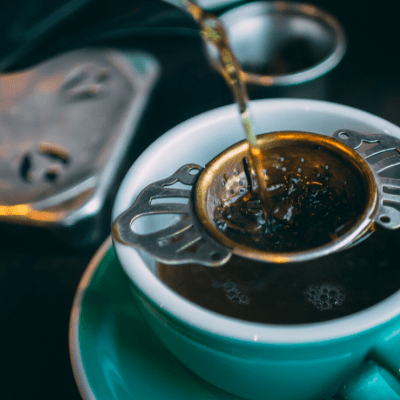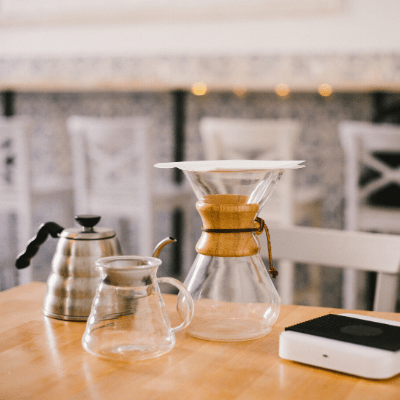 As for coffee, be mindful about the material of the containers – most zero-waste shops sell loose coffee. Or, if you're stocking up, Percol have now launched a new plastic-free packet, which can be found in most big-name supermarkets. If filter coffee is your thing, check out these metal coffee filters. Or, if you're a sucker for machine coffee, you can get reusable pods for selected machines but be wary of 'recycled or compostable' ones. Going plastic-free coffee with a coffee machine is difficult, so we recommend opting for one of the other methods – there are a bunch of options out there for all your caffeinated needs.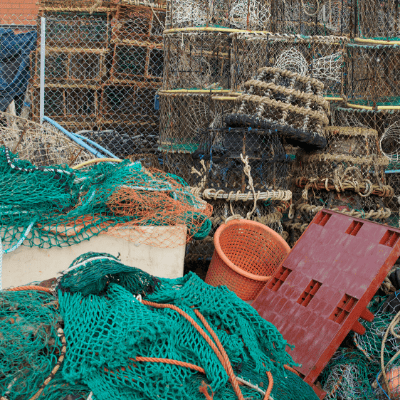 It's estimated that a whopping 20% of marine litter is made up of fishing gear. Ghost fishing is the term used for when marine life gets trapped and killed by fishing gear that has been lost or abandoned by the fishing industry. Avoiding or cutting down on fish and seafood is a great way to minimise your plastic footprint.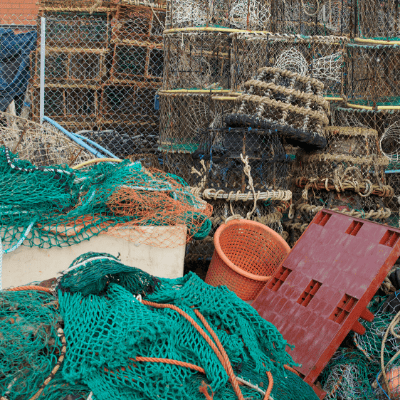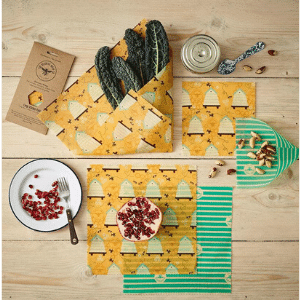 Swap cling film for bee's wax wraps
In the UK we use around 745,000 miles of cling film every year. That's enough to wrap around the earth 30 bloomin' times!  A great alternative is bee's wax wraps – they're durable, reusable and completely plastic-free! 
Alternatively, Stasher bags are a great way for storing and transporting food instead of plastic bags and the silicon stretch lids are good for use on regular household bowls and wrapping cut edges of fruit/veg.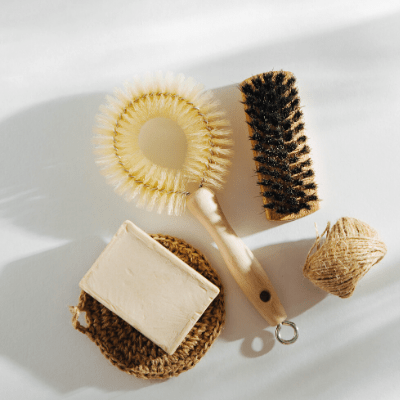 Your standard kitchen sponge is made of plastic, which breaks down as you use it creating tiny micro-plastics. Check out the loofah sponge in The Plastic Free Shop, which is made completely out of plant fibres and will last for months. We think it works much better too!
Switch your washing-up liquid
You can get your dish soap bottles refilled at your local zero-waste shop with brands like Ecover, who have refill stations around the UK. Find your nearest Ecover Refill station on the free Refill app. You can also buy Ecover's Refill 5 Litre bottles so you can always Refill at home – now that's handy! Now your washing up is done and plastic-free!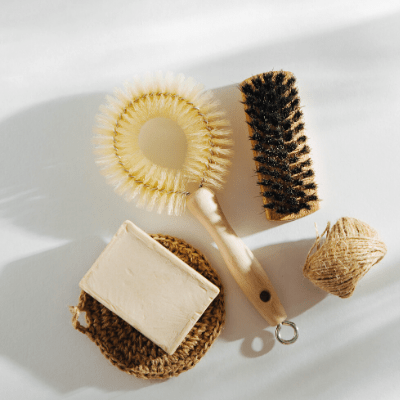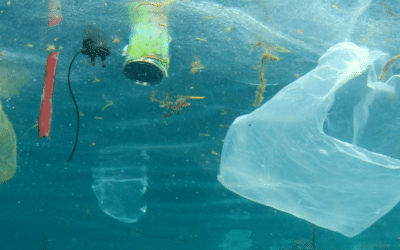 A Global Plastics Treaty edges closer"Despite the vested interests and fossil fuel lobbyists, there is still hope."The third round of negotiations (INC-3) for a Global Plastics Treaty are now closed. We went into this latest round of negotiations with real optimism...
read more