The must-have accessory of 2020?
A reusable face mask
As of today, it's now mandatory to wear facial masks or coverings when using public transport in England. That means if you use trains, tubes, trams, ferries, planes, buses, and even taxi's, you must cover your nose and mouth to help contain the spread of coronavirus. If you can, you should also wear a face-covering in any enclosed public spaces where social distancing isn't possible, such as shops.
Whilst the advice varies depending on where you live – Scotland, Wales and Northern Ireland are advising people wear face masks, but have not yet made them mandatory – it's inevitable that we're about to see a MASSIVE increase in the use of PPE or personal protective equipment.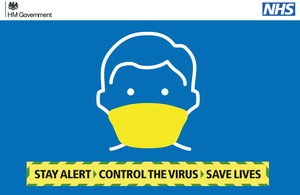 The good news is that the government have advised 'that a face mask doesn't mean surgical masks, which we must keep for clinical settings, it means the kind of face-covering you can easily make at home,' according to transport secretary Grant Shapps.
Both the UK government and the World Health Organisation (WHO) advise that unless you fall into a high-risk group, you can make your own washable, reusable mask or face covering. Which? also advises that if you want to purchase a face mask, it's best to opt for a reusable handmade cloth one if you can.
Using a washable, reusable face mask means that supplies of clinical PPE remain available for the people on the frontline who really need them. And we can massively reduce the amount of single-use plastic waste being created. Double win.
"The use of reusable masks by the general population would significantly reduce plastic waste and the climate change impact of any policy requirements for the wearing of face mask" – Prof Mark Miodownik, UCL
The problem is that most masks are made from layers of plastics and are designed to be single-use. Sales of single-use masks have gone through the roof, with prices sky-rocketing and many online retailers selling out. Inevitably – many of these are ending up polluting our streets and washing into our oceans.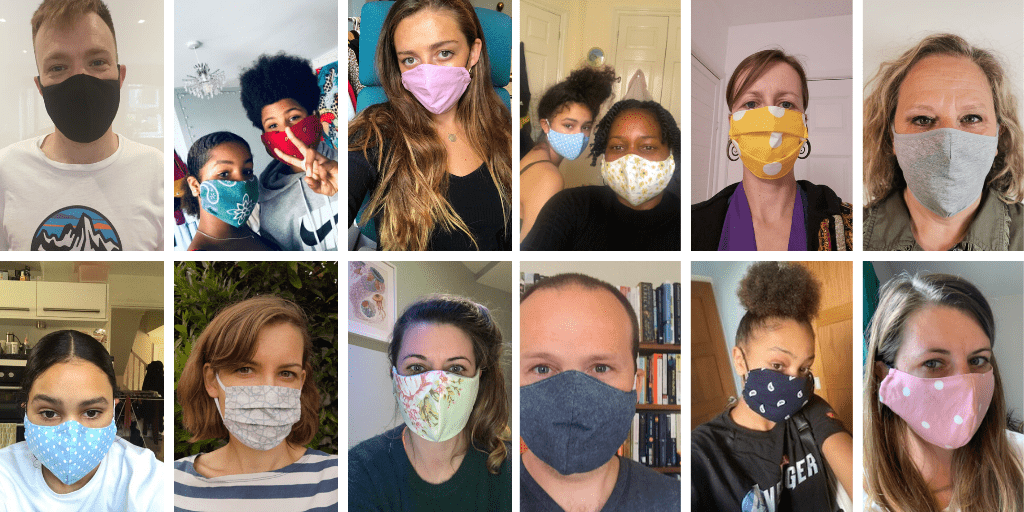 So, where do I get myself a reusable mask?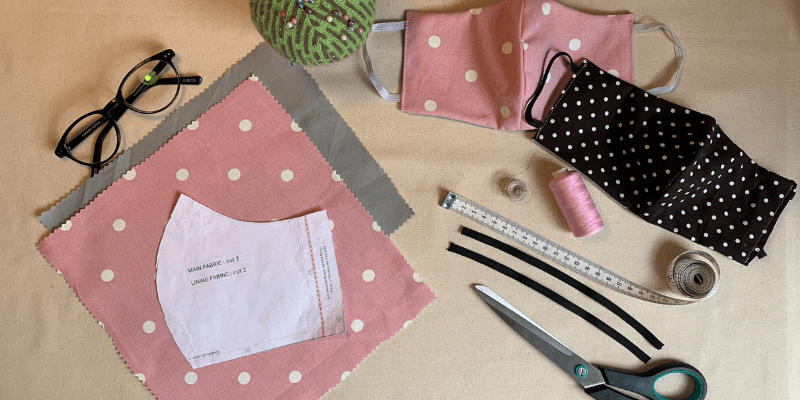 Support sustainable suppliers

Luckily, brands, manufacturers and the public have responded quickly to the news and you can now buy reusable face masks in every style and colour you can imagine! Stylish and practical!
Two Thirds – After 8 weeks of research, ethical clothing brand Two Thirds have launched their new range of protective masks. They have sourced a special interlocked cotton fabric which is fully breathable and machine washable (do so at a temperature of 60º degrees, to kill all germs). Most importantly of all, this fabric has received a level-3 approval from the prestigious CITEVE institute for protection against COVID-19. You can order through their pre-

o

rder system, which can estimate how many pieces

they will

sell from one product, prevent

ing

senseless raw material waste!
Community schemes – check local Facebook groups and community channels – there are often people making them at home for local sale, so your perfect mask might be waiting just around the corner.
The British Fashion Council (BFC) has also launched a campaign to manufacture and retail "sustainable and reusable non-medical face coverings" across the world so look out for more on that.
Share the love
It's important to remember that not everyone can afford to buy or make their own reusable masks. If you'd like to help others to choose to reuse, then you can donate money or homemade masks to the following :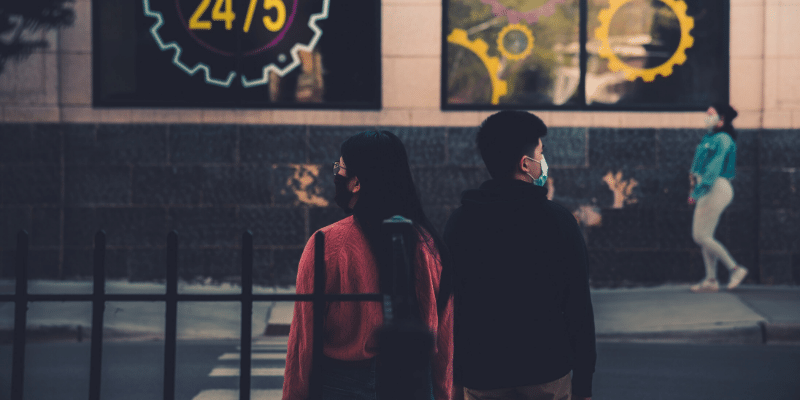 We've been choosing to reuse for a long time now and we're delighted that WHO and the UK government are encouraging others to do the same when it comes to masks and face-coverings. However, many people still feel like disposable masks are the best option for them.  Help to spread the word by showing the world your reusable mask and encouraging others to switch from single-use to reusables. Share a picture on social media of you in your mask using the hashtag #ChooseToReuse & tagging on Twitter, or Instagram.  
You can also help raise awareness of the issue by joining Plastic Soup Surfer's #coronalitter survey. If you see any littered PPE while you're out and about, take a picture and share it using the hashtag #coronalitter.