Let's get reusables back on the menu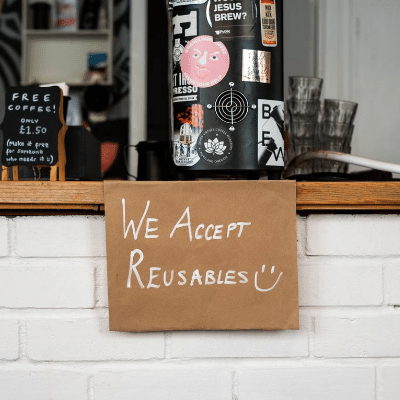 Whilst we completely understand that this is a challenging time for many food service businesses, reusables CAN be used safely and accepting them doesn't have to be complicated – in fact, it can be super simple.
Back in June the largest coffee chain in the UK, Costa Coffee, started accepting reusables again and Starbucks have now followed their lead. They are still the ONLY major high-street chains accepting reusables*. We believe if they can do it, other cafes and take-away businesses can do it too!
We're now calling on high-street chains and independent businesses across the UK including Pret, Café Nero, Greggs and McDonald's, to start accepting reusable coffee cups, containers and water bottles again.
*Information correct as of 28/07/2020
Help us get reusables back on the menu

Join the growing movement and add your voice to let businesses know you want them to accept your reusables again.

These businesses make up a HUGE share of takeaway sales within the UK. By refusing to let their customers choose to reuse, they are contributing to a mountain of completely avoidable waste.
Now is not the time to backtrack on single-use plastic. We need to build back better and create a new normal – one that values our resources and champions reuse over single-use. We can stay safe and look after the planet at the same time.
We've seen a massive increase in littering since lockdown lifted and take-away packaging is a big part of the problem.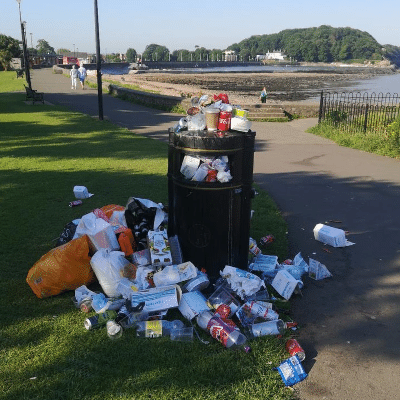 The problem with takeaway packaging

We'll be using this petition to engage with the big chains and the food to go sector to let them know that their customers still want to see action to tackle single-use plastic. We know from experience that petitions work. Businesses have to listen to what their customers want and together we can create a wave of change.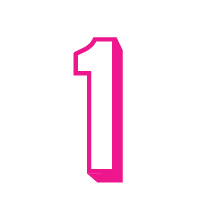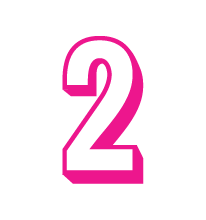 Choose to Reuse – carry your reusable bottle, cup and containers and tell the world that reusables are back, and they are here to stay.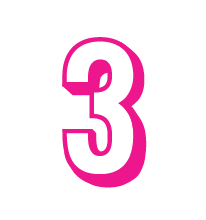 Celebrate the amazing, planet protecting businesses that ARE accepting reusables by showing them some love on social media and with your wallets.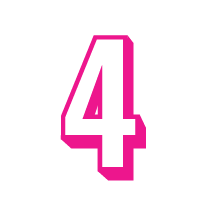 This campaign is supported by: