Takeaway packaging guidance
Takeaway Packaging – what's the most sustainable option?

As lockdown lifts and hospitality outlets start to reopen, we know many businesses are adapting and navigating a whole new world of rules, regulations and health and safety guidance. The problem is, as cafes and bars switch to takeaway options, we've seen a tidal wave of littering across the UK which councils are struggling to keep up with. Much of this has been caused by single-use food and drink takeaway packaging.
With so many things to think about, we understand that environmental concerns might not be a top priority for businesses reopening right now. But we are here to help. We hope that this guidance helps you choose to reuse and make the best choices for your business and the planet as you reopen to the public. 

We want to help make it as easy as possible for you to navigate the many packaging options available and reduce waste. Including information on reusable, compostable and bioplastic packaging and advice on reducing single-use.
Working with our partners and some members of REPEAT (Reuse + Plastic Experts Action Taskforce) we've put together guidance for keeping reusables on the menu. So whether it's water, coffee or takeaway food we've got you covered.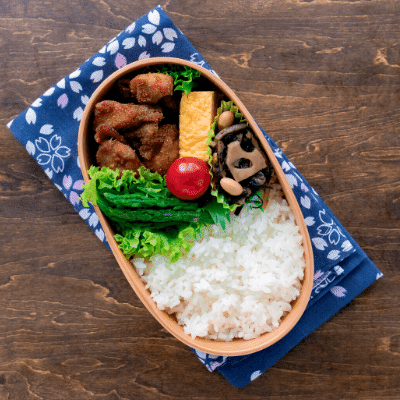 We've always said that the most sustainable solution is reuse over single-use. And now 125 scientists have confirmed that single-use plastics are no safer than any other material and reusable containers are safe to use provided they are cleaned properly. Their detailed guidance includes these key points on reusables:
Cleaning requirements within the catering industry are designed to wash at high heats and sanitize against viruses.
Reusables are safe if washed with soap and water.
Implementing new contactless systems can protect workers and customers. Check out our #ContactlessCoffee campaign for an example of this.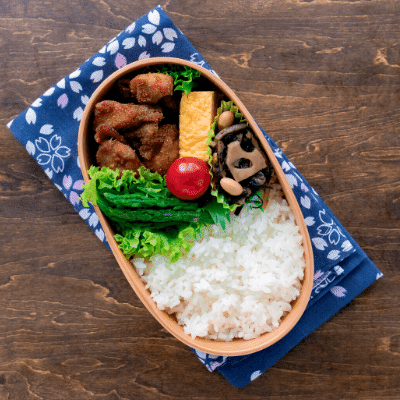 We'd encourage all hospitality outlets to #choosetoreuse and opt for reusables rather than disposable packaging. Check out our Reusables vs Disposables guide for more information on the options and some of the solutions.
Ultimately, we need to rethink, refuse, reduce and refill if we want to tackle the global plastic catastrophe we're faced with.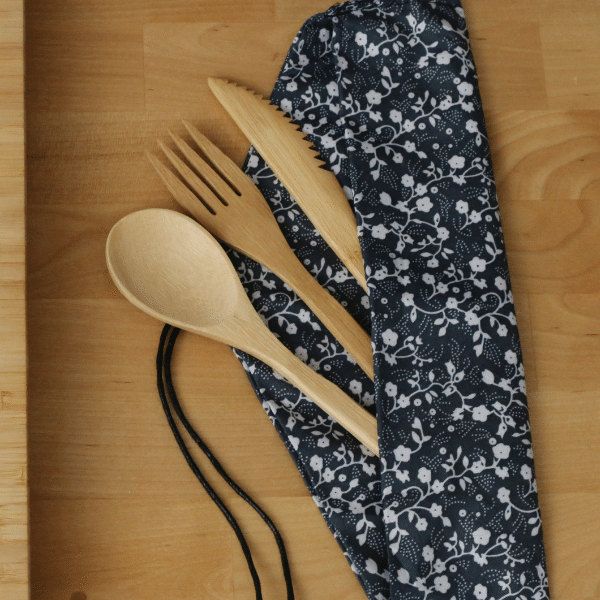 Further recommendations to reduce single-use
Don't offer cutlery as standard, especially If people are having food delivered or taking home.
Have an option for people to request or select cutlery. Or ask them to bring their own.
Look at ways to encourage customers collecting their food to reduce plastics by asking them to bring their own bag, – even offering incentives for doing so
Disposable packaging: what are the options?

If you still need to use single-use, disposable materials due to your ordering system or other factors, be sure to consider these things:
Where are your customers consuming your food and putting their takeaway containers after?
If most of your takeaways are going to your customers home, think about what recycling facilities they will have available to them.
What's on offer in your local public spaces? If your takeaways are likely to be eaten at the beach or in the local park, could they become litter because of overflowing general waste bins?
In our Reusables vs Disposables guide we look at different types of disposable packaging and consider its outcome in different locations and recycling or waste systems. Take a look and see how your current packaging choice compares.
Which disposable takeaway packaging is best?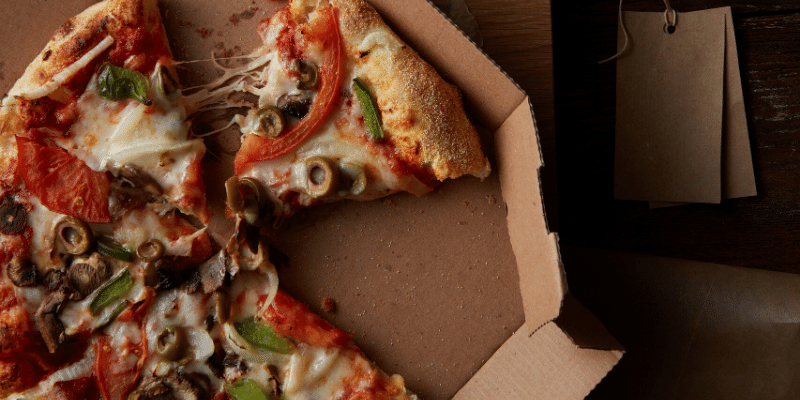 Cardboard packaging. This usually has a thin plastic lining but can still be washed out and put in cardboard recycling, as long as it's clean and free from grease marks – check out WRAP's guidance on cardboard packaging for packaging that can be recycled.
Remember, whatever packaging you use, food and grease contaminates all recycling (aluminium, plastic, glass, paper). Make sure to label packaging clearly to encourage consumers to clean it before putting in the recycling bin.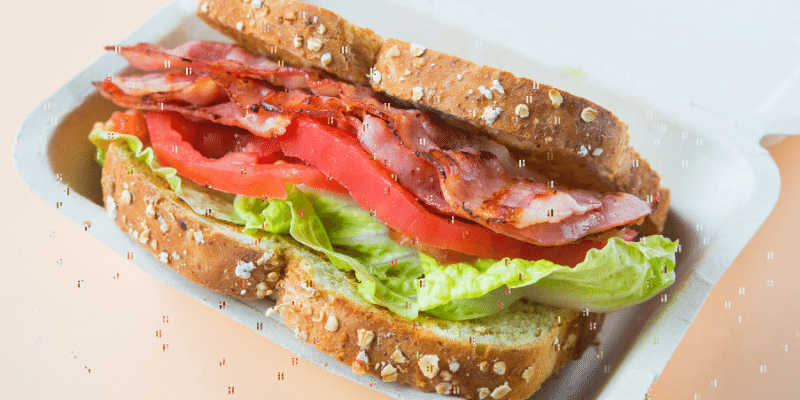 Bagasse. These soft paper-style boxes are not lined with any plastic or other material and will decompose naturally if they end up becoming litter. Bagasse is slightly absorbent but does not leak sauces. This can also go in home compost bins (but not food caddies – see explanation on bioplastics below).
The reality is that in areas like parks and beaches there are usually only general waste bins which quickly overflow. All the waste in these bins will generally end up going for waste-to-energy incineration. So the focus should be on what happens if your item becomes litter.
What about compostable bioplastics?

Whilst they might sound like the solution to plastic pollution, we have extensively researched compostable bioplastics and that is not the case.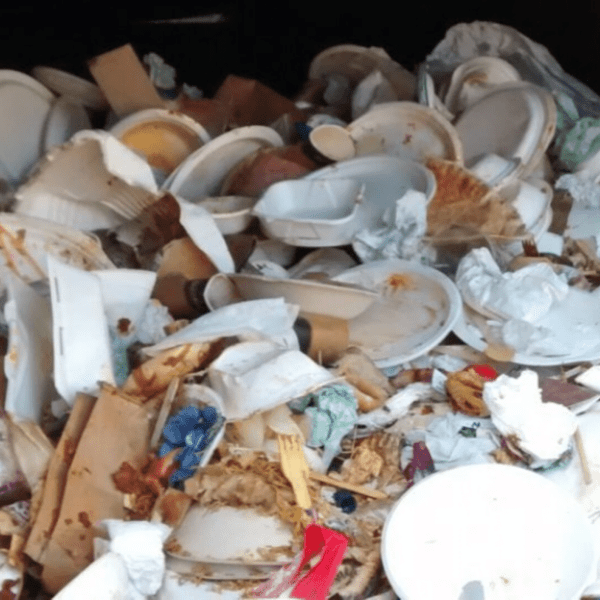 Here's what we discovered:
They won't compost or biodegrade if they become litter or marine litter as they need temperatures of 60 degrees plus – which obviously is not found in our parks, rivers or seas!
They aren't accepted in most household food recycling (the food caddy that gets collected) because the plants that process food can only process food and can't tell a bioplastic from a petro-chemical plastic. It's all just plastic to them! The conditions aren't right for these bioplastics to compost either. To get your head around this, check out our guide to bioplastics.
If compostable materials end do up in a general waste bin, they will end up going to waste-to-energy incineration (this is where most general waste goes) so they will not compost at all.
The reality is that to actually get these materials composted, you'd need to find a recycling plant that will accept them.
Vegware has found some composting plants in the UK that will take their packaging. But this is only available in 39% of UK postcodes and only for Vegware packaging. Any other brand of compostable packaging would need approval from a plant before they accept it because different packaging breaks down at different times. 
Even if you do find a way to correctly dispose of compostable bioplastics, you will need to pay for this service and ask your customer to bring their takeaway packaging back to you. Which means they need to carry it around until their next visit. So they may as well carry a reusable that they can easily wash up at home! Clearly compostable bioplastics are not a simple solution to the single-use plastic problem.

The global pandemic has created a new threat for our oceans and environment in the form of single-use masks (PPE). These masks litter our streets, parks and beaches and end up polluting our rivers and oceans – a report suggests soon there will be more masks than jellyfish! Many people working in hospitality will need to wear PPE to serve customers so do your bit as employers by encouraging your staff to choose to reuse by wearing a reusable, washable mask or face covering instead of disposable, single-use options. You can easily purchase one locally or better yet make your own.