 IT'S TIME TO RETHINK PERIODS

A lot of people spend a lot of time menstruating. But few of us spend much time talking about it. Isn't it time this changed?
Unicef estimates that people with periods spend an average of 3,000 days menstruating in their lifetimes, and yet in many cultures it remains a taboo subject. We think it's time to talk about periods out in the open. Rethink Periods is an award-winning, free, nationwide schools programme updating period education in primary and secondary schools. It offers unbiased and informative information on all products available and the social and environmental contexts of menstruation. 

As of December 2021, we've trained more than 900 schools across England.  We're continuing to roll out this award-winning, PSHE-accredited programme with our partners Southern Water, Northumbrian water, and the Preventing Plastic Pollution project. All schools within their service areas are eligible to send one staff member to attend the Rethink Periods training programme for FREE!
We're working hard to extend this to other areas too, so regardless of your geographical location please register your interest using our contact form. We'll be in touch to book you onto a training session as soon as we have the funding to offer it to you.
Attendees of #rethinkperiods will get everything they need to educate and empower students when it comes to their period education.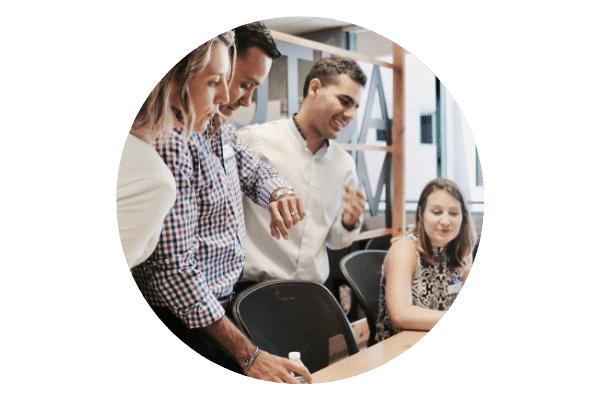 Award winning period education teacher training, led by one of our experts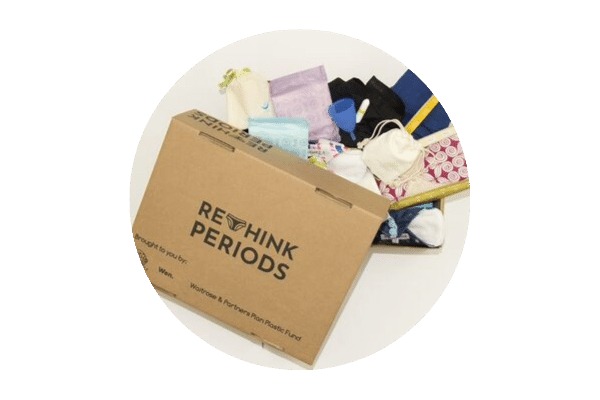 A comprehensive product demonstration box for your school
Here are our upcoming training dates for Rethink Periods, covering the Southern Water region

Wednesday 15th     June 10-12pm
Wednesday 15th     June 3.45-5.45pm
Tuesday 21st           June 4-6pm
Wednesday 29th    June 3.45-5.45pm
Tuesday 5th            July 10-12pm
Tuesday 5th            July 3.45-5.45pm
Tuesday 12th          July 10-12pm

Attend one of our Rethink Periods training sessions to gain access to our resources. Including well-structured, adaptable and dynamic lesson plans, our support resources and friendly support for Key Stages 2 and 3.
Periods, people and products
(KS2 and KS3)
Understand yourself, menstrual cycles and menstrual product choices better with this engaging and informative lesson.
Our periods and the Environment
(KS2 and KS3) Exactly what impact do our menstrual products have on the world? Dive into this exploratory lesson to determine the pros and cons of disposables and reusables.
Myths, Taboos and Celebrations
(KS3) Myths and taboos surrounding menstruation have been present in our culture since time began. It's time to unravel the truth!
Period Equality
(KS3) Period equality is not an external issue, it is right here in the UK. Empower your class to better understand this crisis, and work together to find and deliver solutions.
Preparing you for period talk
With these resources, teachers will be able to equip young people with the tools to understand menstruation and feel prepared and positive about changes in their lives.
Already attended online Rethink Periods training?
284
Teachers and nurses were trained in 2021.
36,625
Students were reached through our teacher training programme.
86%
Of respondents have changed their language to make it more gender-inclusive and avoid language that contributes to period stigma.
100%
Of teachers trained said they were thinking of using the Rethink Periods products/resources beyond the 2020/2021 academic year!
CONFUSED ABOUT PERIOD PRODUCTS?


Whether you are a student, teacher or parent, we all need to Rethink Periods. Find out more about bringing this to your school or child's school below.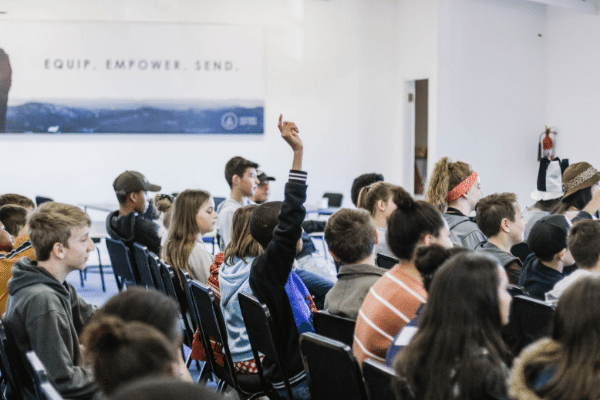 Rethink Periods is supported by:

Our award winning campaign