 ONLINE TRAINING
We have adapted our fabulous training sessions to be online since the start of lockdown. However, we have now concluded our Rethink Periods training sessions for the 2019 – 2020 academic year.
We are working hard to continue these sessions, and hope that we can help even more people Rethink Periods next year. Please do register your interest below so we can contact you when we begin arranging training sessions for the 2020 – 2021 academic year. 
IT'S TIME TO RETHINK PERIODS

A lot of people spend a lot of time menstruating. But few of us spend much time actually talking about it. Isn't it time this changed?
Unicef estimates that people with periods spend an average of 3,000 days menstruating in their lifetimes, and yet in many cultures it remains a taboo subject. We think it's time to talk about periods out in the open.
Rethink Periods is a free, nationwide schools programme updating period education in primary and secondary schools. It offers unbiased and informative information on all products available and the social and environmental contexts of menstruation. 

From September 2019, 600 lucky schools will receive everything they need to educate and empower their students when it comes to their period education. They will each receive: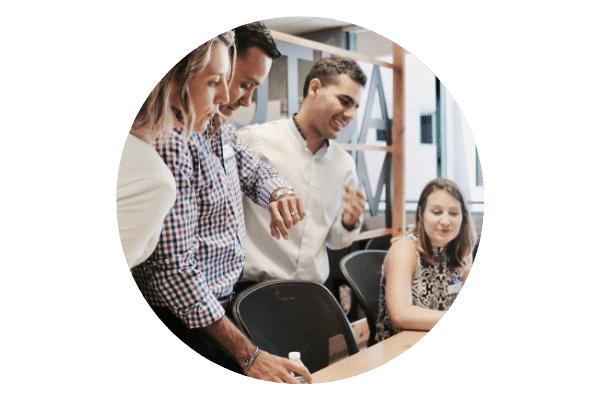 Period education teacher training, led by one of our regional experts.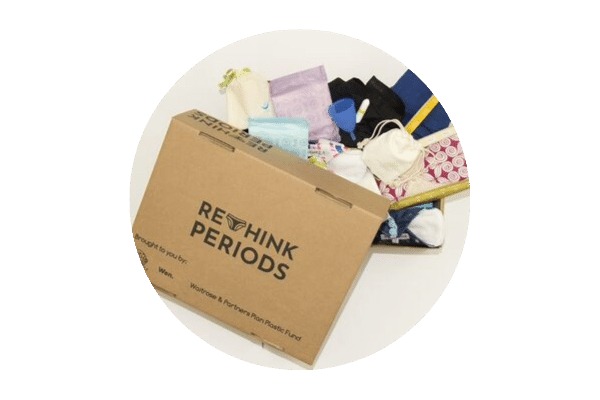 A plastic-free product demonstration box for your school, worth £110.

Well-structured, adaptable lessons plans, Dynamic teaching resources and friendly support for Key Stages 2 and 3.
Periods, people and products
(KS2 and KS3)
Understand yourself, menstrual cycles and menstrual product choices better with this engaging and informative lesson.
Our periods and the Environment
(KS2 and KS3) Exactly what impact do our menstrual products have on the world? Dive into this exploratory lesson to determine the pros and cons of disposables and reusables.
Myths, Taboos and Celebrations
(KS3) Myths and taboos surrounding menstruation have been present in our culture since time began. It's time to unravel the truth!
Period Poverty
(KS3) Period poverty is not an external issue, it is right here in the UK. Empower your class to better understand this crisis, and work together to find and deliver solutions.
Preparing you for period talk
With these resources, teachers will be able to equip young people with the tools to understand menstruation and feel prepared and positive about changes in their lives.
Already a Rethink Periods Ambassador?

Whether you are a student, teacher or parent, we all need to Rethink Periods. Find out more about bringing this to your school or child's school below.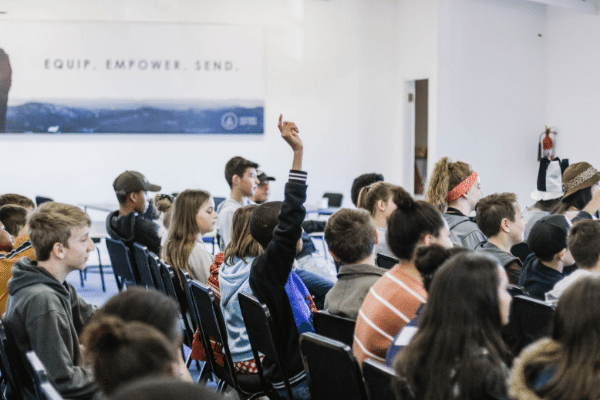 CONFUSED ABOUT PERIOD PRODUCTS?