Sea the change we made in 2021
FROM GRASSROOTS COMMUNITY ACTION TO POWERING A GLOBAL MOVEMENT TO SCALE REUSE

It's fair to say 2021 has been one of our biggest years yet! We've reached millions of people around the world not only raising awareness of the problems surrounding plastic pollution, but – crucially – highlighting the solutions as well. We've worked hard to make reuse and refill more accessible and affordable, changing behaviour everywhere from classrooms to boardrooms, and working towards our vision of world where albatross eat fish for dinner, not plastic.
As we reflect on what an incredible rollercoaster the last 18 months have been for us – here at City Sea, for the planet and us humans as a whole – we wanted to take a moment to say a HUGE thank you to YOU – our supporters – for everything you have helped us achieve.
From campaign wins, to epic ocean voyages (and getting through that pesky pandemic), here's a round-up of some of our campaign highlights and BIG WINS from 2021 – all of which wouldn't have been possible without YOUR support.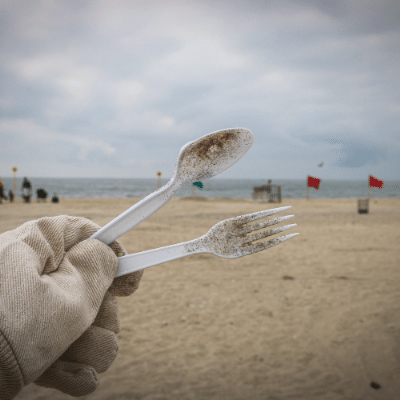 1. WE HELD THE GOVERNMENT TO ACCOUNT
Over 100,000 of you signed our petition calling out the Gov for their lack of action on banning some of the most polluting single-use plastic items. As a result of your action, DEFRA has opened a consultation which a whopping 37,000 (and counting) of you have fed into (via our simple form), sharing your views on the proposed bans. If you haven't contributed yet – don't worry, it's not too late! Check out our blog here for the lowdown on how to take action using our handy template. In a couple of weeks we'll be heading to no 10 Downing Street to hand in the petition and make sure every single one of your voices are heard loud and clear by Boris (if he's still hanging on to his job…) and his government.
2. WE LAUNCHED A GLOBAL REUSE MOVEMENT
Last year we launched our first ever World Refill Day, a global public awareness campaign designed to get reusables back on the menu during the pandemic. The campaign reached almost 200 million people around the world, with more than 70 countries taking part, creating a wave of change and showing big brands and businesses that we're ready for a #RefillRevolution. World Refill Day will be back this year, we've got plans brewing and it's going to be BIG! Make sure the date is in your diary – June 16th.
3. WE DECLARED A CLIMATE EMERGENCY.
As a small but mighty campaigning organisation, we are committed to using our voice and our influence with partners, suppliers, volunteers and supporters to inspire the action needed to tackle the urgent crises we face. We created bold and ambitious plan to be net-zero by 2023. We are committing to sharing what we know and helping others on their journey towards tackling this dual environmental crisis. After all, no man – or organisation – is an Island – especially when it comes to our oceans.
4. WE CIRCUMNAVIGATED THE UK RESEARCHING PLASTIC POLLUTION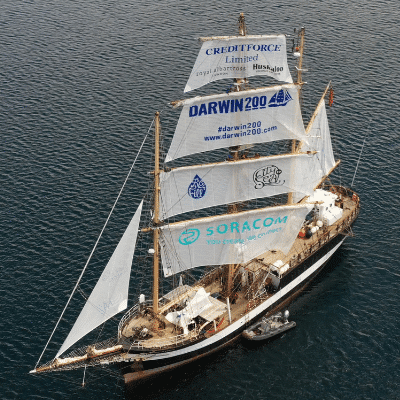 Together with environmental education organisation, Darwin 200 and Seas Your Future, we spent 13 weeks carrying out a first of its kind research project looking at the scale of both micro and macro plastics around the coast of the UK. Get the low down on our epic voyage and find out what we discovered here.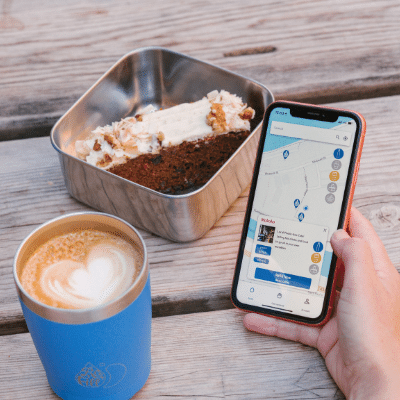 5. WE MAPPED OVER 200,000 PLACES YOU CAN EAT, DRINK & SHOP PLASTIC FREE.
Together with our incredible community-led Refill Schemes around the world, we added a whopping 200,000+ Refill Stations to the free Refill app, helping tens of thousands of people live with less plastic and choose to reuse. Haven't got the app yet? Download it here and find out what you can refill near you!
6. MORE THAN 30,000 STUDENTS RECEIVED UNBIASED PERIOD EDUCATION.
As part of our award-winning schools programme Rethink Periods, we trained over 250 teachers who went on to deliver the training to their students across the UK, breaking down barriers and ensuring young people get the information they need to make informed decisions about their periods. Know a teacher who might be interested? Tell them to get in touch here to register for this year's session!
7. WE STARTED A NEW PROJECT TO TACKLE PLASTIC POLLUTION ON UK BEACHES
We launched a brand-new partnership with Bournemouth, Christchurch and Poole council to transform the south coast and turn the tide on plastic pollution. Look out for exciting new plans including an Envirohub venue and an innovative Seaside School education programme.
8. WE GOT REUSABLES BACK ON THE MENU DURING THE PANDEMIC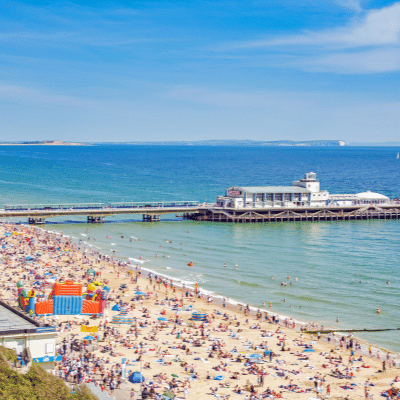 Over the last 18 months we've worked hard to ensure businesses across the UK (and around the world) have the information they need to safely accept reusables again after the plastics industry worked hard to convince us single use was the safer option and many resorted to bans. Our #ContactlessCoffee campaign was adopted by high-street chains and even written into legislation in Canada and California! Find out everything you need to know right here.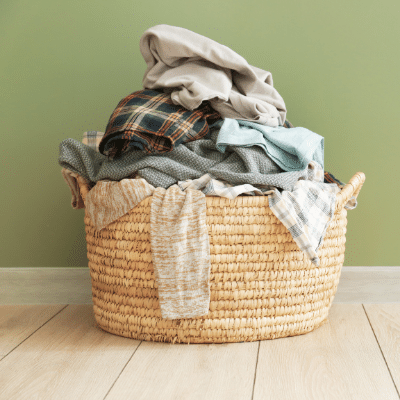 9. WE LIFTED THE LID ON THE FAST FASHION INDUSTRY
We teamed up with our friends at Changing Markets to support the launch of their ground-breaking film calling out the fashion industry for greenwashing and highlighted the BIG issues when it comes to using recycled plastics in pour clothes.
10. WE EXPLORED THE CHALLENGES FACED BY PEOPLE WITH DISABILITIES, IMPAIRMENTS AND CONDITIONS WHEN IT COMES TO THEIR PERIODS.
As part of our Plastic Free Periods campaign we conducted a survey on 'Periods & Disability' which found that two in every five disabled people who responded are dissatisfied with the period product they use. We didn't think this is good enough – everyone deserves to feel confident, dignified and as comfortable as possible whilst on their period! Find out more about what we did to tackle the issue and catch up on our online panel event.

As we look to the future, we know we've got a big challenge ahead of us – the fossil fuel & petrochemicals industries are feeling the pressure of the global movement to turn the tide on single-use plastic – and they've got their eyes on the big fat plastic prize. All the efforts made and announced so far to cut plastic waste by governments and companies will only actually reduce that projected volume by about 7%!
The need for meaningful action has never been more urgent. At City to Sea, we remain committed to our mission – to tackle the most polluting single-use plastic items and stop them at source. You won't see us cleaning beaches. Instead, we're working hard to address the issue upstream, finding practical solutions and designing behavioural interventions to make it as easy and affordable as possible for people everywhere to live with less plastic.
Here at City to Sea, the team are feeling refreshed revitalised after the festive break and ready for the coming year. With Spring just around the corner, we're welcoming the arrival of longer days and rejoicing at the signs of life we see emerging around us.  Just like the leaves on the trees, our plans are evolving and expanding. 2022 is going to be BIG and we can't wait to take you on the journey with us!
So we say a huge thank you to everyone who's donated, signed our petitions, or shared our news on social media! We couldn't do what we do without your support so thank you all from the bottom of our hearts. DONATE TO CITY TO SEA'S CAMPAIGNS
Refill is a City to Sea Campaign. At City to Sea our vision is a world where everyone connects their actions to our oceans, so all life can thrive. Oceans and waterways around the world urgently need our help and we're hugely grateful to our supporters for donating to City to Sea. Our donations go directly to our campaigns, powering on-the-ground community action, lobbying governments and creating powerful, playful content designed to inspire change.