Better for your body, better for the planet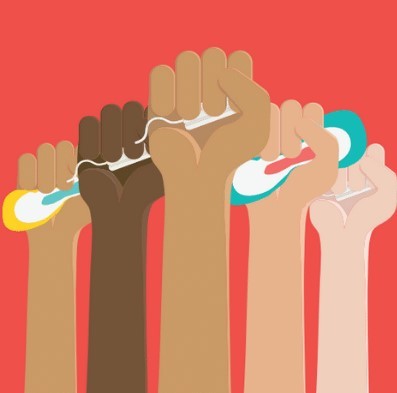 THE HIDDEN PLASTIC IN OUR PERIOD PRODUCTS

We think it's a bloody shame we aren't given enough choice when it comes to what we put in our bodies every month, so since 2017 we've been lifting the lid on the hidden plastic in period products and campaigning to make it easier for us to have plastic-free periods.
Big-brand disposable period products are a potential health hazard, cost us around £4,800 over our menstruating lifetime and cost the earth. Menstrual products are currently the 5th most common item found on European beaches – more widespread than single-use coffee cups, cutlery or straws.
HELP TURN THE TIDE ON PERIOD PLASTIC

The toilet is not a bin – no period product should ever be flushed down the loo! Period products block our sewer pipes, creating overflow that escapes into our rivers and seas. Not only do flushed items create environmental pollution, they also cost us around £100 million every year through our water bills to cover the cost of dealing with blockages.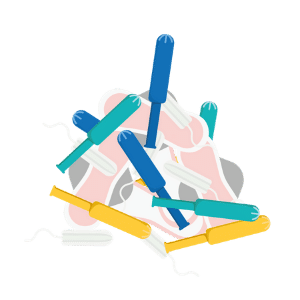 Around 2.5 million tampons, 1.4 million pads and 700,000 panty liners are flushed every single day here in the UK!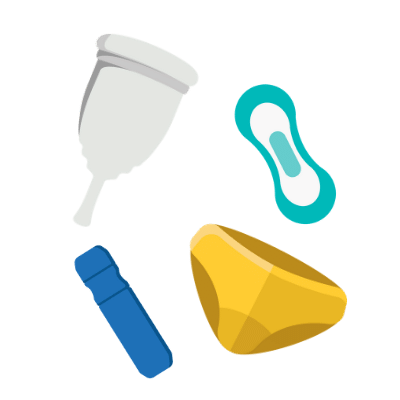 By switching to reusable period products you could save up to 94% of your lifetime spend on disposables.

Whether you're looking to make a simple switch to plastic-free tampons and pads or want to give period pants, reusable pads or the menstrual cup a go, we've got you covered on your journey to #PlasticFreePeriods.
Download our 'Digital Toolkit' – a magical dropbox folder containing everything you need to help spread the #PlasticFreePeriods love on social media and in real life.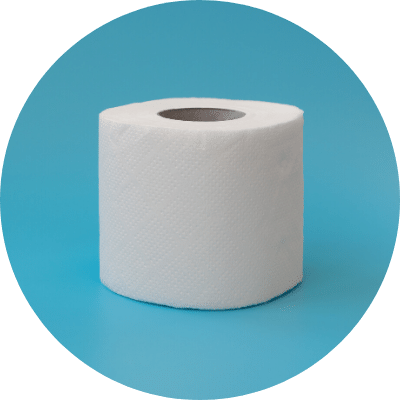 Our toilets are part of our water system. Any time you thoughtlessly flush something down the loo, someone has to remove it in order for us to access clean drinking water. Or it ends up as a very toxic dinner for some poor sea creature.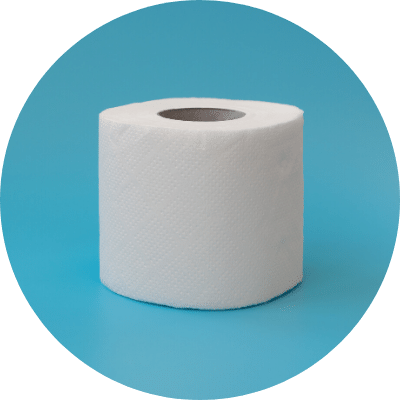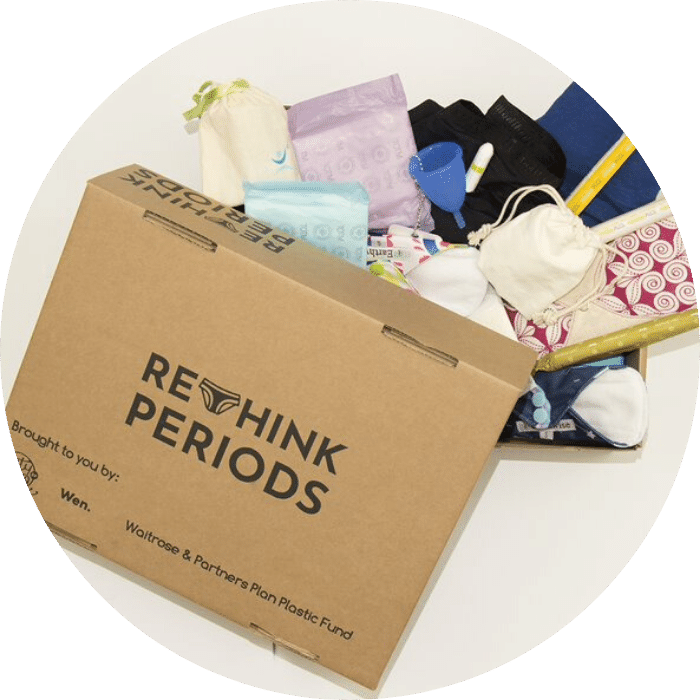 RETHINK PERIODS AT SCHOOL
Rethink Periods is a free, nationwide educational programme changing the way primary and secondary schools teach young people about periods. It trains teachers and school nurses to deliver unbiased lessons on periods and their environmental and social context.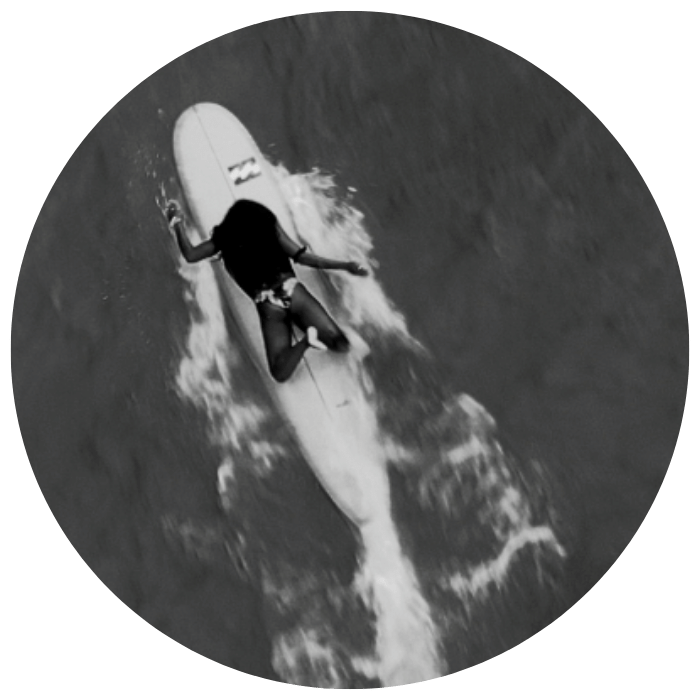 We've teamed up with female producers, film-makers and water sports athletes to produce this award-winning short film that highlights our deep and vital connection with the ocean.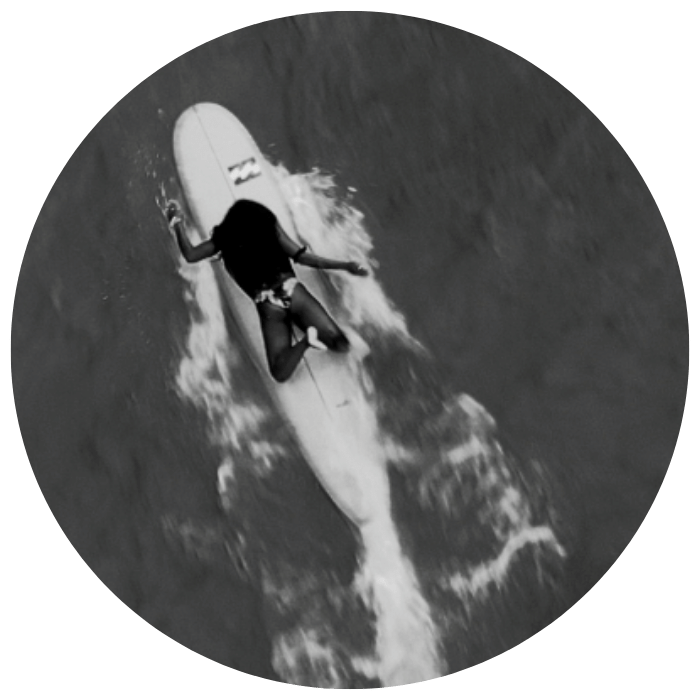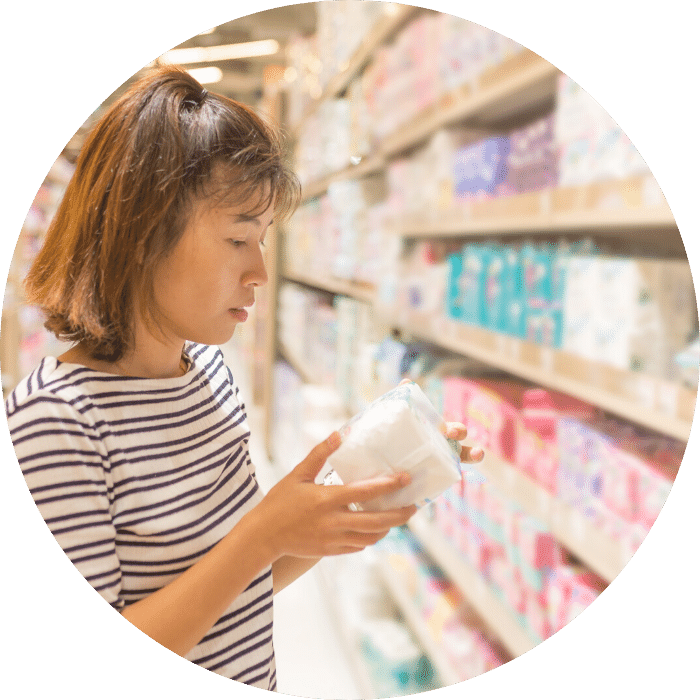 PLASTIC-FREE PERIODS FOR ALL!
We think that whoever you are, wherever you live, you deserve to have access to period products that don't harm your health or the planet. Almost half of British people with periods buy period products in supermarkets, yet 4 of the 9 main UK retailers don't stock a single plastic-free period product on their shelves. Want to know who is stocking what? What your local store to provide more choice?
Supporting the Sustainable development goals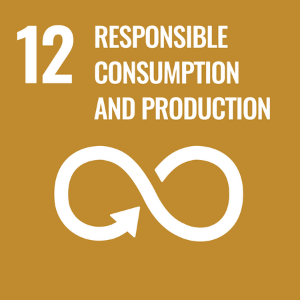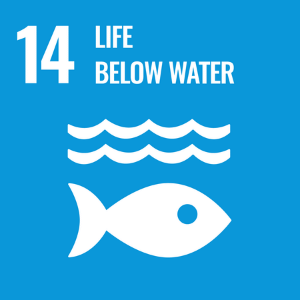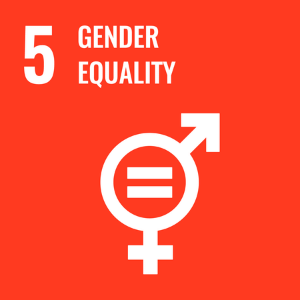 Free products poster – University
Free products poster – Schools
Free products poster – Hospitals
Period Product Ingredient poster
Period Product Guide for additional needs
Period Product Guide for additional needs – Word format
THE PLASTIC-FREE PERIODS JOURNEY SO FAR…
Students reached through our Rethink Periods education programme.
Views on our campaign videos, including our award winning Turning Tides film. We're working with NHS Trusts to provide training and make plastic-free period products available in hospitals. We've met with brands, retailers and manufacturers to encourage them to remove single-use plastic from their products and add more reusables to their range. These include Boots, Iceland, Bodyform and Lil-lets.

We've partnered with inspiring, forward-thinking ambassadors to help raise awareness with a wider audience. Currently all our ambassadors are leading sportswomen with a deep-rooted connection to the ocean and its many gifts.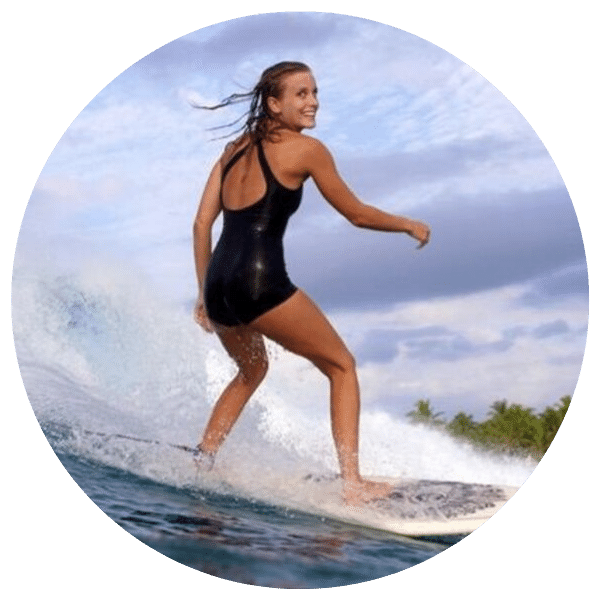 Sophie Hellyer
Wild swimmer and co-founder of #RiseFierce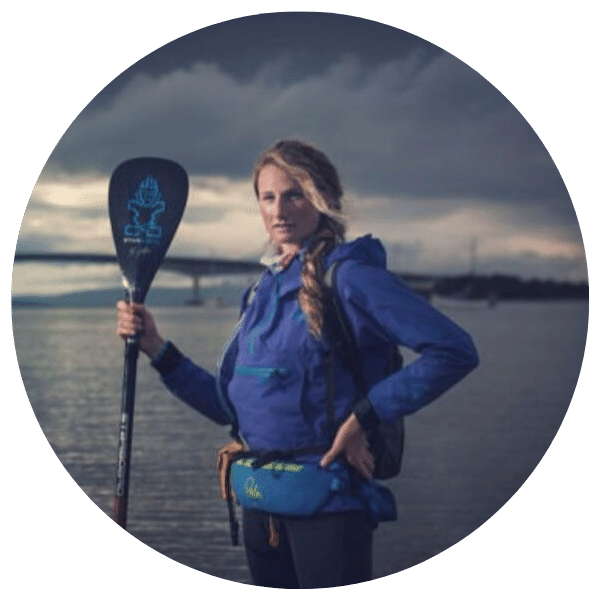 Cal Major
World record stand-up-paddle-boarder
PLASTIC FREE PERIODS IN THE NEWS

We've been mainstreaming the issue and getting people talking about plastic in period products.
GET THE LATEST FROM OUR BLOG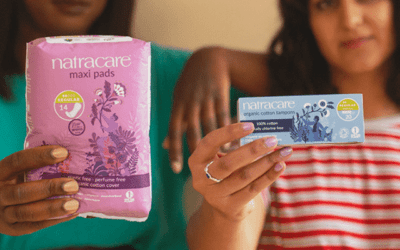 In celebration of Organic September, Natracare are helping to explain why you should switch to organic period products.
read more