HOW PARTNERS ARE REDUCING SINGLE-USE PLASTICS

Plastic pollution is not a problem that can be outsourced, and true partnerships involve a commitment to stopping single-use plastic flowing from our cities to our seas. And our partners are doing just that!
Change is neither quick nor easy, so we've designed campaigns that offer practical solutions to complicated problems, that businesses can take, one step at a time. Here's a few examples of how we are working with business.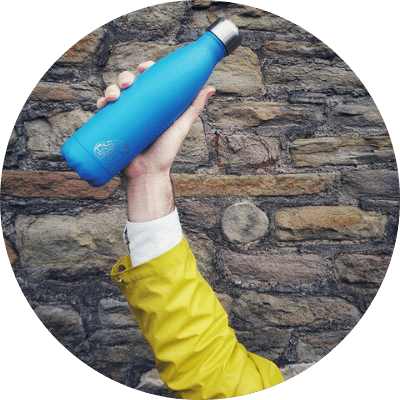 Since launching in 2015 we've prevented more than 100 million plastic bottles from entering our waste stream. Refill connects people to free drinking water through our Refill app and it's been downloaded over 280,000 times.
Major chains such as Costa Coffee and Pret have come on board to offer significant scale and reach, so whether people love small and quirky independents or can't go without their daily Starbucks fix, they can Refill for free on every high street.
As part of our partnership with Chilly's we've launched our very own Refill X Chilly's bottle that helps the Refill campaign go EVEN further.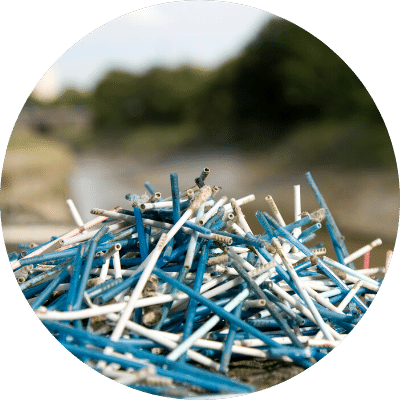 Working in partnership with 38 Degrees, we launched a petition which was signed by over 150,000 people calling on UK retailers to switch from plastic cotton bud sticks – back to paper. We won (yippee!) and this campaign prevents more than 478 tonnes of plastic entering our waste stream every single year.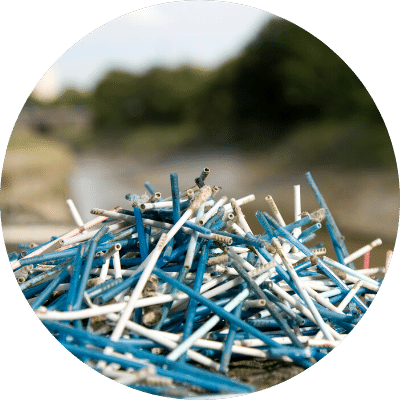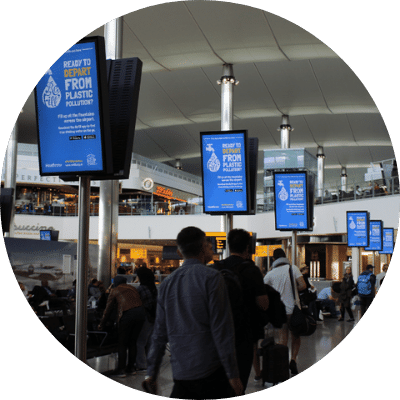 We're working across the travel sector with airports, train stations and hotels to make it easier to travel with less plastic. We've worked with Heathrow Airport to install over 100 Refill water fountains and have engaged their many retailers to join the Refill app.
For those travelling by train, our partnership with Network Rail has seen fountains installed at every one of their managed stations which has helped to save the equivalent of 3 million plastic bottles from landfill. We've also provided consultancy services to Avanti West Coast (previously Virgin Trains), advising them on how to install refill services onboard, amongst other plastic reducing initiatives.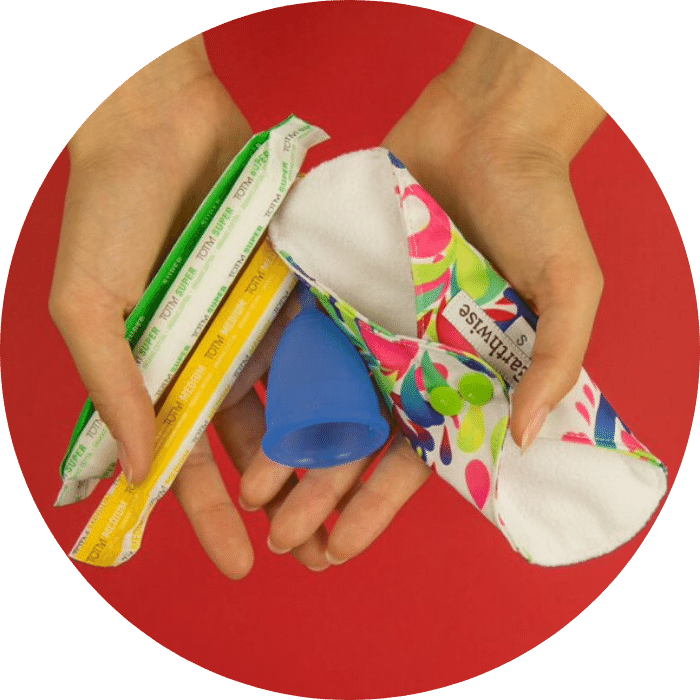 Our Plastic Free Periods campaign removes the stigma around periods and educates people on the environmental damage of flushing period products down the loo. Our product partners lead the way in driving change across the sector and provide vital funding to allow the campaign to continue to flourish.
Through our Rethink Periods school programme, generous brands have donated £80,000 worth of free products to promote plastic-free and reusable options to thousands of students across the country.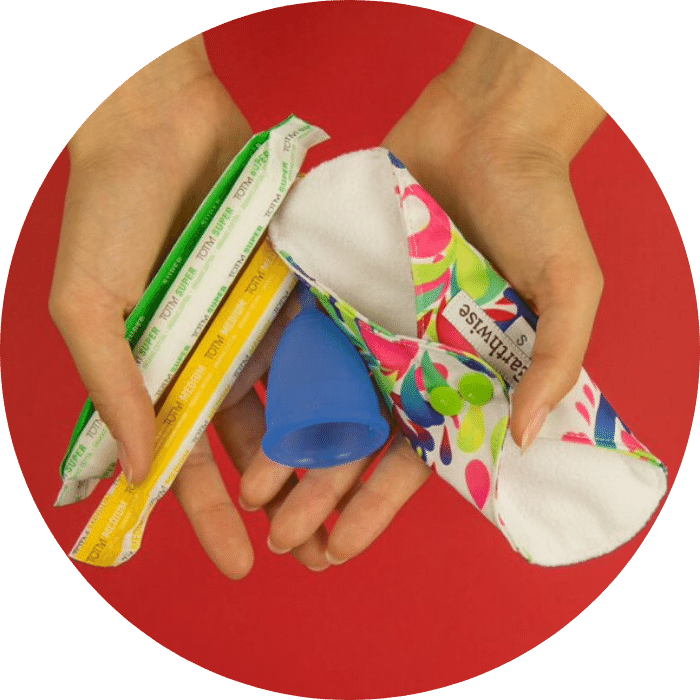 REDUCING SINGLE-USE PLASTICS AT EVENTS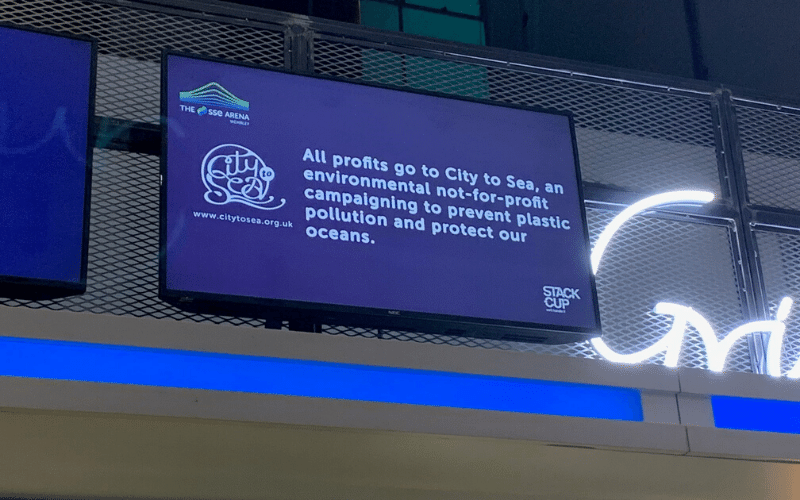 In partnership with STACK-CUP, SSE Wembley Arena launched their reusable cup scheme in 2019. The scheme was introduced to eliminate the use of single-use plastic cups across the venue. All profits from the events are donated to City to Sea.
We worked together to create eye-catching messaging to ensure customers understood the reason the venue chose to switch away from single-use and celebrated the move. In the first two months, 44,000 plastic cups had been saved from landfill and thousands of pounds raised to support our work.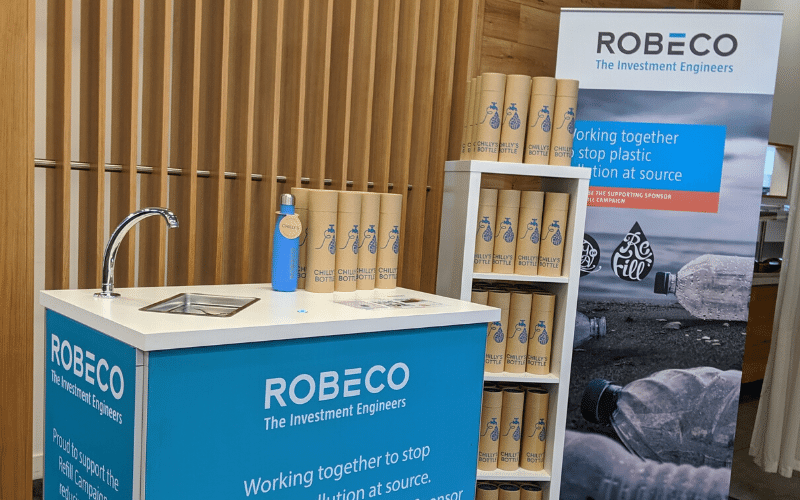 Robeco, a sustainable investment management company, partnered with us in 2018 as part of their mission to work towards delivering plastic-free conferences and events. Robeco have created their own freestanding water fountains for larger-scale events and give away stylish glass bottles.
They have distributed over 3,000 reusable bottles at events and conferences, with thousands of delegates able to enjoy refilling instead of defaulting to single-use plastic bottles. At just one event, nearly 10,000 plastic water bottles were avoided.

Creativity and playfulness are tools we use to attract attention and drive change. Our work with digital agency Karmarama resulted in a tongue in cheek digital campaign Be A Good A**hole featuring Lord of the Rings star, Andy Serkis. This got people thinking about the hidden plastic in wet wipes and was aired in UK cinemas before blockbuster October releases, reaching over 10 million people! We wouldn't have been able to do this without Karmarama offering their precious and hugely valuable time for free.
BIG ADVERTISING WITHOUT THE BIG BUDGET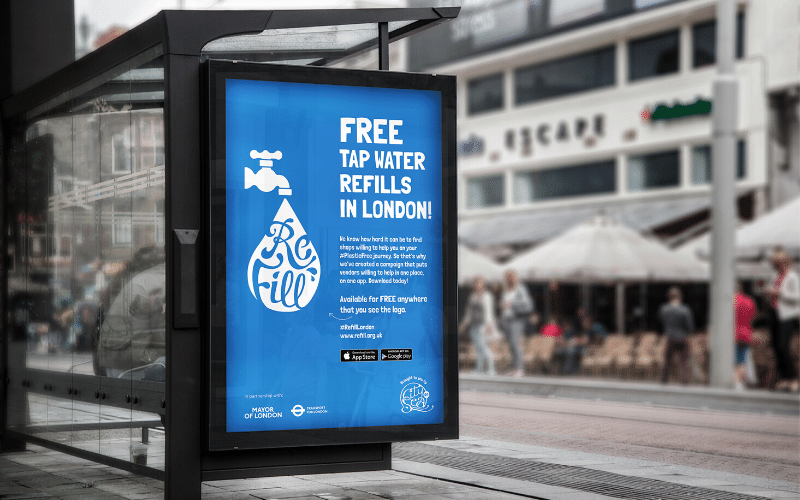 We've been lucky to work with some of the UK's best creative and advertising agencies who have offered their support pro-bono or at a discounted rate to help amplify our campaigns and reach more people than ever before.
Thanks to a collaboration between Ocean Outdoors, creative agency 23Red and JC Decaux, our National Refill Day campaign reached more than 70 million people and won 'Marketing Campaign of the Year' at the 2019 Edie Sustainability Leaders Awards.

In just two years our Refill campaign has sky-rocketed, with 40% brand recognition, 30,000 Refill Stations and 280,000 app downloads. In June 2019 we reached a whopping 70 million people on ONE DAY as part of our awareness campaign – National Refill Day.
Here are just a few examples of how our partners have helped us along the way…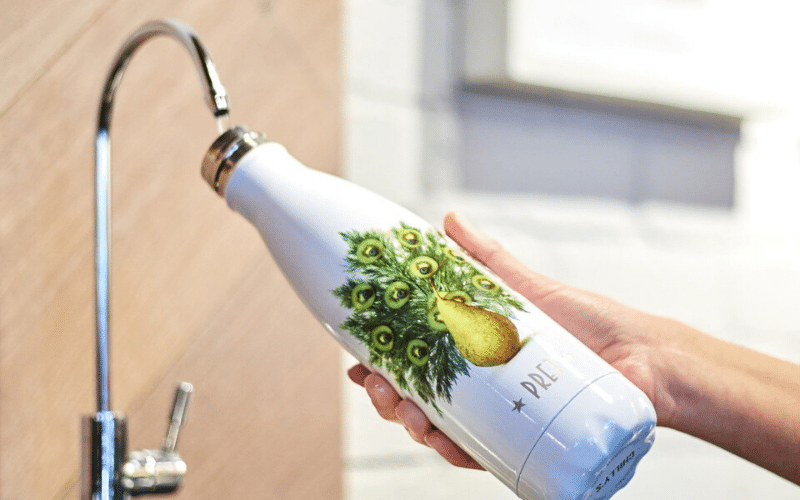 COMMUNICATIONS
Our partners reach millions of people for us.
Greggs promoted Refill on their social media channels, reaching nearly 1 million people.
Costa promoted Refill on National Refill Day across social media, reaching over 2.2 million people.
Pret a Manger emailed their customers asking them to download the Refill app – resulting in a 10,000 spike in downloads.
Itsu emailed their 200k customers to tell them Itsu had joined Refill.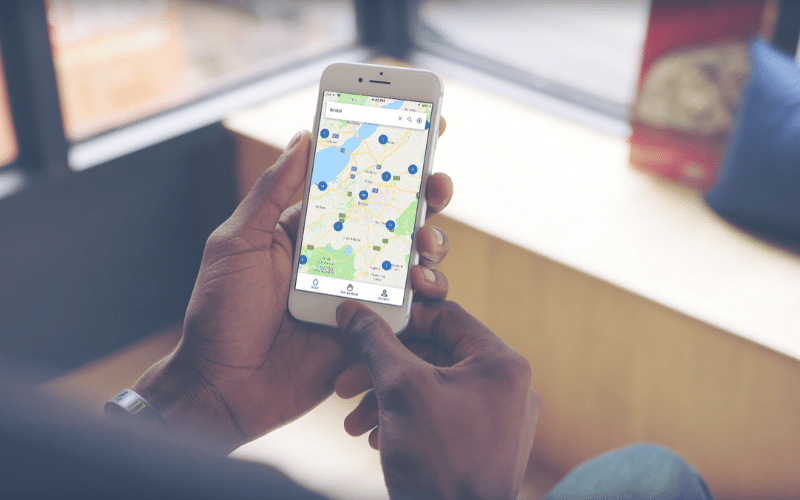 MEDIA
Refill gets covered by some big media outlets.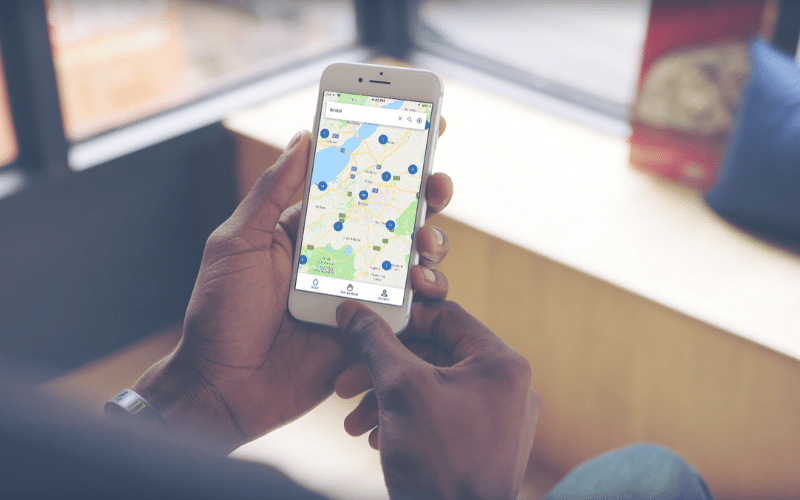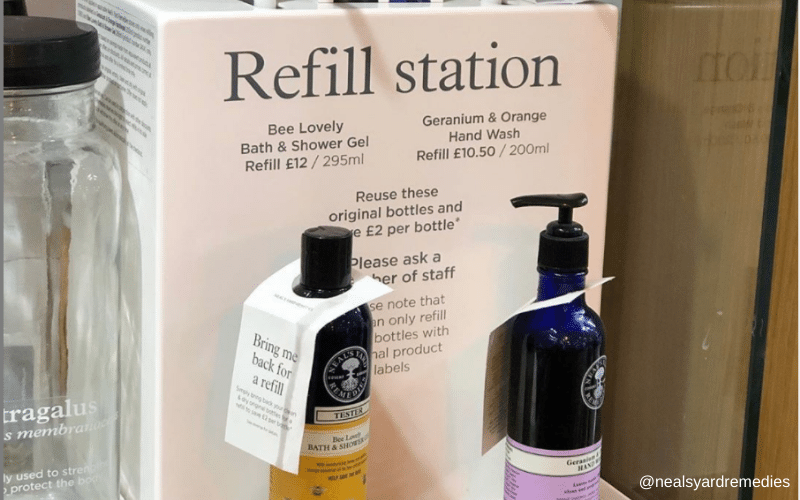 FIRSTS
Refill enables businesses to do something different to make a positive impact on our planet.
3 million plastic water bottles have been saved from landfill through the introduction of free drinking water fountains at stations by Network Rail.
Nando's handed out Refill X Chilly's bottles to its 650 staff at an annual away day.
Leon was the first major food-to-go chain to offer food via the Refill app.
Neal's Yard Remedies was the first major name to offer toiletry Refills.
Premier Inn is the first best-practice hotel partner in our plastic-free travel campaign.
SOME OF OUR AWARDS AND ACCOLADES
Global Good Awards 2018
'Marketing Campaign of the Year' – Edie Sustainability Awards 2019
Volvo Visionary Award 2019
Refill voted 'Top Sustainability app' in Men's Health, The Telegraph, Vogue