How to grow a plastic-free garden

We sure love our gardens – over two-thirds of British adults visit a garden centre every year.  Unfortunately, garden centres are a hive of different types of non-recyclable plastic so before you know it you have more plastic than you know what to do with – making it tricky to be both green-fingered and plastic-free! Before you down (gardening) tools, here are some tips and tricks for the garden which are not only better for your pocket, but better for the planet and the soil! So, here we go, let's channel your inner Monty Don and get growing.

Before you step through the doors of a garden centre or head to the shed, take a personal pledge to try and not buy unnecessary NEW plastic. Once you've got your head into it, you'll actively start to search out alternatives or get crafty with materials you have lying around the home.
SWITCH RESPONSIBLY
A like-for-like exchange of plastic to natural or biodegradable substitutes brings its own environmental cost. Wherever possible, opt for home-made alternatives which reuse waste materials. And when buying, choose sustainably sourced products and try second-hand items, available online or at auctions and salvage yards.
PLASTIC-FREE FROM THE GROUND UP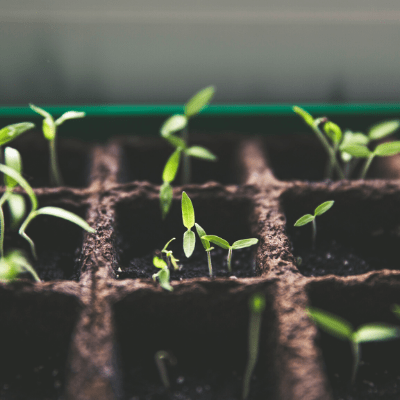 Growing your own from seed is a cost-effective and plastic-free way of stocking up you garden, and avoiding unwanted plastic pots. Look out for seed swaps in your local community, or via plant societies and this will help to add unusual, or more native varieties to your collection without buying new packets each time. Plus, it's a great way to make new friends and learn from people in your local area.
Buy your plants bare root – by mail order or contact your local garden centre. Plastic-aware nurseries will send your bare roots wrapped in newspaper so they arrive without a plastic pot for you to deal with (the original pot will be reused back at the nursery) – win!
Increase your stock of plants in autumn or spring for FREE by cutting your existing perennials into two, three or four pieces and replant each as a new plant. Share the 'plant' love – set up a plant swap in your neighbourhood to introduce new plants to your garden without needing to pop to the garden centre.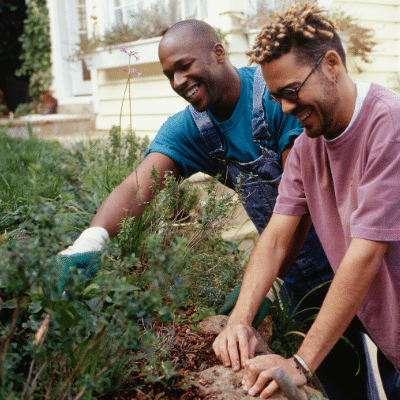 You've got your plants now its time to talk about soil. It's all about the soil if you ask us, (and our friends at the Soil Association). Most people don't realise, but soil is one of our most precious eco-systems and a quarter of all known species on Earth call soil their home. Soils are even more effective than forests at sequestering carbon making them crucial in the race to protect ourselves from a climate catastrophe. We need to look after them and our wildlife, now more than ever.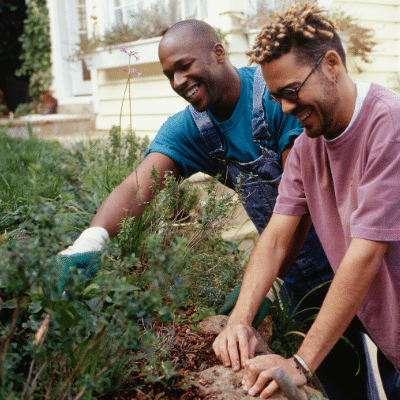 Make your own compost with a compost heap. It's basically a free way to use up your vegetable scraps, newspapers, grass clippings, and other compostable materials and turn them into gardener's gold. Be wary of compostable or biodegradable food bags as they can take years and years to degrade despite claims. Composting makes a fantastic soil conditioner for your garden, which you can use as a mulch or as part of a potting mix.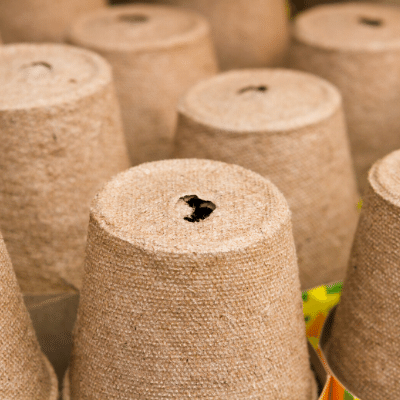 Get crafty and make your own pots. This is very easy to do and there are loads of everyday household items which will do the trick. Seed pots can be made from newspaper wrapped around a jug or a cup, you can even try out toilet rolls (push the bottom to create a cup). Cardboard egg boxes or the bottom half of a tissue box make great seeding trays just simply fill with compost, pop in your seeds and watch them grow. Reducing waste and saving money. We love it!
You can buy plastic-free pots made from natural coir or harder-wearing terracotta, or even wooden seed trays lined with newspaper. These can be reused many times over so long as you take extra care of them. You could also buy second hand! Check out Facebook Marketplace, Gumtree and other online or local community groups. Buying second-hand pots is a great way to get your hand on some plastic-free posts for half the price. If you find you've already got a stack of plastic pots, don't just throw them away; try to reuse them as much as possible or see if a local school or allotment need them. Find out here if your local garden centre offers a pot recycling service.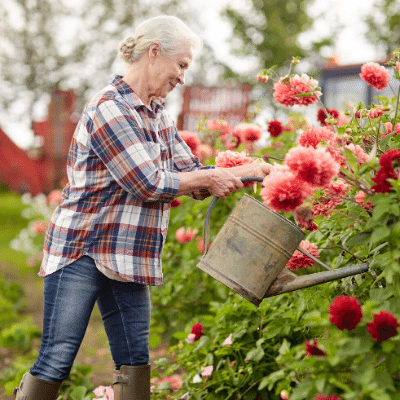 During the hotter months (if we get them!) we're likely to see water shortages, so collecting and storing rainwater a great way to save water and save money.
The good news is, we're always going to have some rain so make use of the great British weather by installing a water butt. You could collect 24,000 litres (5280 gallons or 150 water butts) from the roof each year! Alternatively, you can reuse greywater from the kitchen, the washing machine or baths, basins and showers just make sure to use it as it is produced, it shouldn't be stored. Check out the #ShowWaterSomeLove campaign by our friends at the Environment Agency.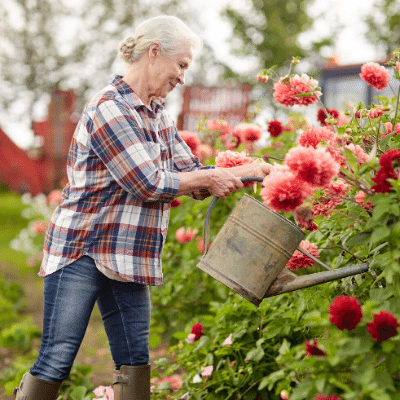 Get to know your plant's needs
Find out how much water your plants need – there should be enough to wet the top 30cm (12in) of soil, so it can get to the roots. Too little water just wets the soil surface. Too much water will drain out from the roots, or waterlog the soil causing root rot. Containers and baskets are much thirstier but don't be tempted to saturate the soil – a teacup of water a day should be plenty.
TOP TIP! Watering first thing in the morning is best, as the soil has cooled overnight allowing for water to get to the roots of the plant and not evaporate.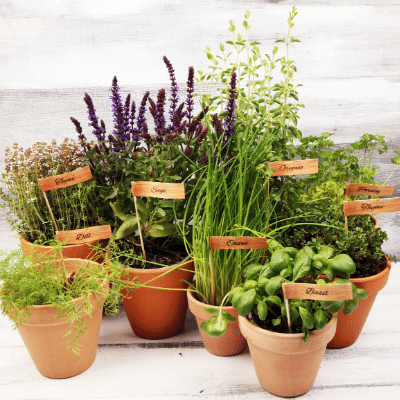 We don't mean calling them Bill and Ben the flowerpot men, although you can do that too! Use wooden, slate or metal labels to help remember what you've planted, or repurpose household items like wooden ice-cream lollies or tomato paste tubes (Cut off the top and bottom of a tomato paste tube, then cut down the middle so you can flatten it, and wash it. Cut it into strips of a desired size and write on it with a ballpoint pen.
Now that your garden is starting to flourish, your plants may need extra support so they can continue to grow and bloom. Natural twine, bamboo canes and plastic-free wire are the best helpers to help your garden grow. Plastic Free Shop has many items to help support your growing garden.
You can also use coffee grounds or broken eggshells at the base of your plants to help keep slugs and snails at bay and act as a natural fertilizer for your plants – double win! And removes the need to use harmful chemicals in plastic bottles.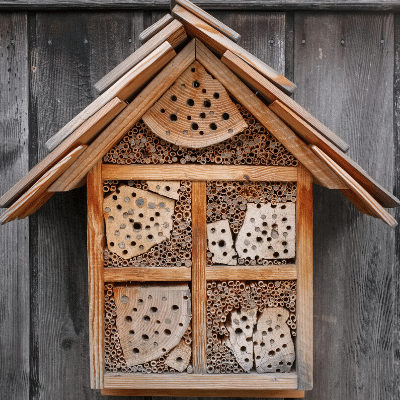 Whatever your plastic-free garden looks like, you can turn it into a haven for all life. With pollinating insects in decline, we need to take extra care of the birds and the bees. From bird boxes to hedgehog houses, to bee hotels there are many choices. Just make sure to choose the plastic-free kind – they look better and last longer. Or if you fancy a Blue Peter Challenge, here's a simple guide to creating your own Bee B&B.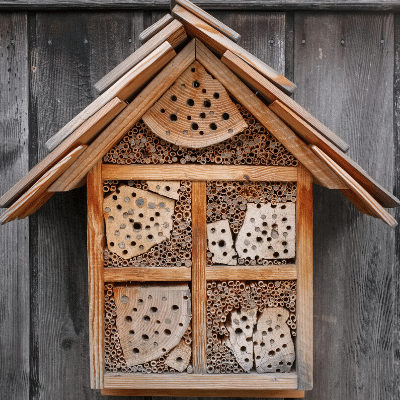 Find out more FROM OUR BLOG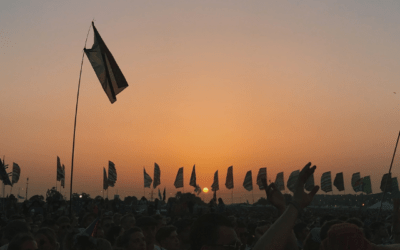 Plastic-Free Festivals In recent years we've seen festivals taking steps to be more sustainable and reduce the amount of waste – from banning glitter to implementing returnable cup schemes. It's great to see so many festival organisers finding innovative ways to...
read more