Did you know that a staggering 4.3 billion disposable menstrual products are used in the UK every year?
This creates a huge amount of avoidable waste with much of it being plastic!
A 'conventional' box of menstrual pads contains around the same amount of plastic as five carrier bags. Depending on where it ends up as waste, it could have a longer life-span than the person who uses it! What's more, although NO period products should go down the loo, it's estimated that every single day in the UK about 700,000 panty liners, 2.5 million tampons and 1.4 million pads are flushed down the toilet – many of which block our sewer systems and escape into our rivers and seas… Flushed plastics make up around 6.2% of beach litter in the UK.  Menstrual products are the fifth most common item found on Europe's beaches, more widespread than single-use coffee cups, cutlery or straws. Plastic debris kills more than a million seabirds and over 100,000 marine mammals every year.
Find out more about reusable period products and which may be the best choice for you here.
Rethink Periods is our nationwide school period education programme. Find out more or sign up your school here.
Will you help us turn the tide on plastic pollution from periods? Watch the video here.
Help us bring #PlasticFreePeriods to the high-street!
Almost half of British people with periods buy their period products in the ​supermarket. Yet 3 of the 9 main UK retailers don't stock a single plastic-free period product. Find out how to get involved here.
Health impacts
We expect companies to disclose exactly what we're putting in our bodies in terms of food and cosmetics, so why won't menstrual product manufacturers disclose what's in their products?  Independent product-testing results has revealed that 'conventional' period products aren't just bad for our wildlife, but also for our bodies.
Non-organic disposable products have been found to contain toxic chemicals like BPA and BPS, and petrochemical additives – known endocrine disrupting substances which have been linked to heart diseases and cancer. This doesn't sound like something you want to be putting in an area of the body with high blood flow and absorption! Find out more about the health impacts of plastic here.
What we've done so far
52% of people aware of our 'Plastic Free Periods' campaign have subsequently stopped using plastic menstrual products altogether and almost three-quarters (70%) tell their friends and family about plastic free period alternatives​.
2017
Plastic Free Periods was launched with a video that was viewed over 3 million times in the few weeks after publishing on facebook.
2018
The campaign was featured on Women's Hour, joined the Environmenstrual Coalition, ran online and offline events and reached 2 million people through the social media campaign. Our Women's Hour slot saw sales from Honour Your Flow (reusable pads) triple in the 3 days following!
2019
City to Sea won funding from Hubbub and Waitrose for a nationwide, unbiased schools program, are investigating a pilot scheme in NHS Trusts and continuing to target retailers and manufacturers.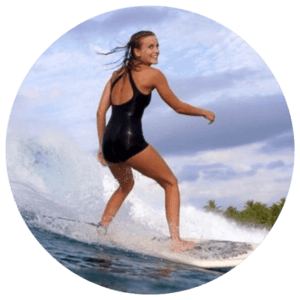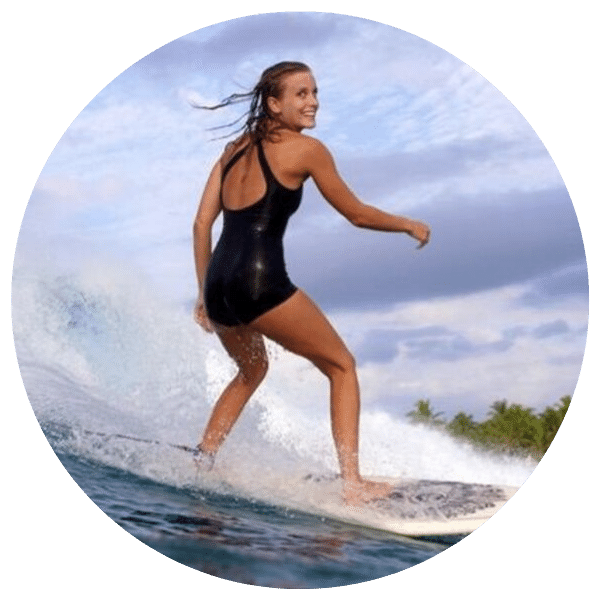 Sophie Hellyer wild swimmer and co-founder of #RiseFierce
Tanya Streeter world champion freediver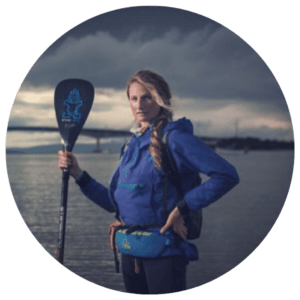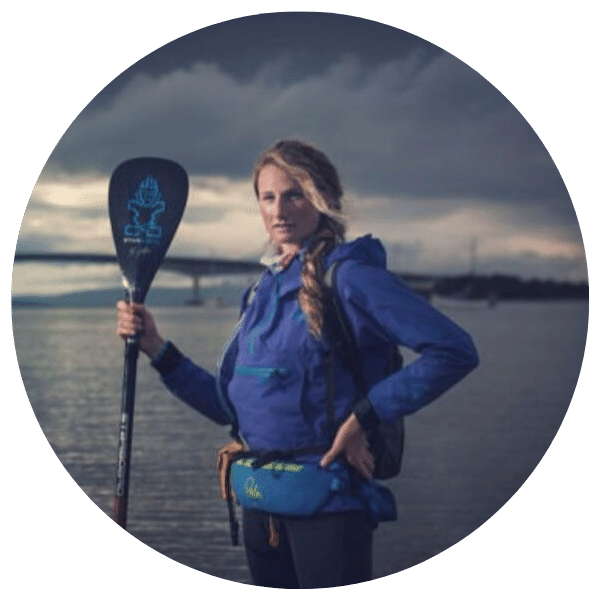 Cal Major world record stand-up-paddle-boarder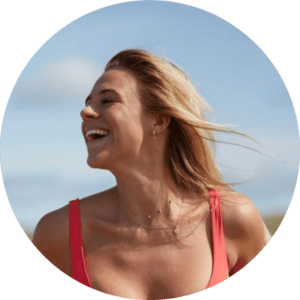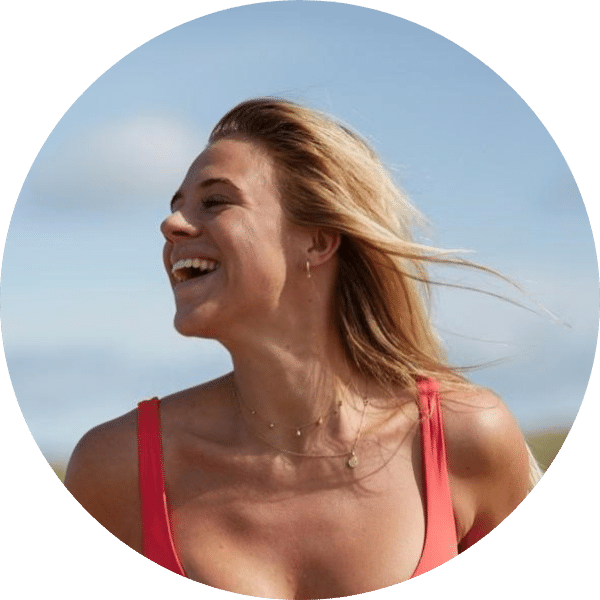 Laura Crane team GB surf ambassador