Lightweight, virtually indestructible and cheap to produce – plastic has been a miracle material across countless industries. The downside of course, as we are all acutely aware, is that far too much of it that has become waste! In fact, by 2015 humans had produced 6.3 billion tons of plastic waste and just 9% of it was recycled globally.
SO WHAT CAN I DO?
Here are our top 12 tips for preventing plastic pollution at source. Start small and work your way through the list – take your time, have fun, experiment and make changes that last!
1) REDUCE YOUR SINGLE-USE & GO REUSABLE
A good place to start is by phasing out as many single-use plastic items from your daily life as you can.  Do a 'plastic audit' and think about the everyday items you use the most – what ends up in the bin and where could you make a swap?
Thankfully there are plenty of reusable options out there, making it easy to cut your plastic footprint without breaking the bank. The Plastic Free Shop has everything you need, and even better they are our 1% For the Planet partners
SO WHICH PRODUCTS CAN YOU DITCH FOR REUSABLES?
Plastic bottles – around the world a million plastic bottles are bought every second. Get your hands on a reusable bottle like the amazing Chilly's X Refill  bottle – you'll not only be saving the planet, for every bottle saved Chilly's will donate £10 for fund our campaigns.
Coffee cups – change to read "There are plenty of alternatives, ranging from insulated stainless steel cups to ones made from sustainable rice husk. You can even save up to 50p per drink in some cafes for bringing your own!"
Straws – Get paper, bamboo, or even stainless steel alternatives. They're easy to keep handy in your bag when you're out and about.
Disposable cutlery – It's easy to find a range of alternative, reusable options. You'll feel  great when you remember you have a set in your bag the next time you get a takeaway.
Takeaway containers – most places will happily fill your own lunch box, some might even give you a discount. 
Plastic bags – avoid the charge and reduce your plastic footprint by using organic cotton tote bags or reusable produce bags.
Menstrual products – reusable pads and menstrual cups save a lot of money too. Visit our Plastic Free Period page for a whole host of information on where to go and products you can trust.
2) JOIN THE REFILL REVOLUTION
If just 1 in 10 Brits Refilled just once a week, we'd save around 340 million plastic bottles a year!
Our award-winning Refill campaign is designed to make it easier to reuse and refill your water bottle on the go than to buy a single-use plastic bottle. There are now more than 16,000 Refill Stations on the app in the UK alone – including railway stations, airports and high street chains such as Costa, Starbucks and Wetherspoons.
Download the FREE app and find your local Refill Station to start refilling today!
3) STOCK UP IN YOUR LOCAL ZERO-WASTE SHOP
It's not just water bottles that you can refill. There are Zero Waste shops, where you can find all your household staples popping up all over the country,  making single-use plastic packaging a thing of the past.
Look out for independent shops offering refills of:
Store cupboard essentials like flour, sugar, pasta, tea, coffee etc.
Shampoo & all your usual bathroom products
Cleaning products
Wine- yes you read it right!
PLUS pretty much anything you can think of.
If you don't have any zero waste shops near you, you can also buy in bulk, online at places like Suma, in International shops, and in the international aisle of the supermarkets. All of these ideas will help you kick lots of plastic habits out of your life, overnight.
4) #SWITCHTHESTICK
Being so small, cotton bud stems can squeeze through sewage filters — which is why they make up over 60% of all sewage related beach litter (MCS, 2015).
Plastic cotton bud stems are one of the most commonly found plastic items washed up on our beaches and riverbeds. Here in the UK we're flushing them down the loo … in their millions.
Look out for paper cotton buds when you're shopping and make sure they go in the bin and NOT the toilet! To #SwitchtheStick yourself.
5) DON'T BELIEVE THE WIPE
Yes that's right – wet wipes are made from plastic fibres! So they really must not be flushed down the toilet as they end up blocking drains, causing overflows and ending up in our rivers and on beaches.
Plastic pollution and littering from 'flushable' wet wipes is on the rise – last year the Marine Conservation Society recorded over 14 wet wipes were found per 100 metres of coastline, a rise of 700% over the last decade.
6) MICRO- MANAGEMENT
Watch out for the microplastics present in cleaning products, makeup and from washing synthetic clothes:
Micro-plastics were banned in 'rinse-off' products such as toothpastes, shower gels and face scrubs in the UK and many other countries in 2018. However, many are still in circulation, plus the ban didn't include other products like sunscreen and toilet cleaners. Beat the Microbeads has the info on what to look for and the latest updates.
Give up on the glitter – especially if you are washing it off in the shower or basin as it's heading straight into our rivers! Sadly, there is no proven evidence if biodegradable glitter is safe if washed down the drain either.
Get a bag to wash your synthetic clothes in, or microfibre catcher and wash on a 30-degree, gentle wash to reduce microfibre loss. We've tried the Guppy bag which works like a treat, but there are other options available as well.
7) THE INCONVENIENCE OF CONVENIENCE
If you look at the foods that have a lot of plastic packaging, it's typically convenience foods. Are there any of your favourite dishes that you can make yourself with a few kitchen gadgets (look out for second-hand bargains)?
Use a slow cooker overnight or while you are at work for curries and stews.
A soda-stream provides you with endless choices of fizzy drinks
Blitz up a hummus or a fruit smoothie in a blender.
8) GET VEG-UCATED
Avoiding plastic packaged veg is getting easier as some supermarkets are introducing plastic-free aisles but it's even easier if you:
Search online to get your local veg box delivered from suppliers like Riverford and Farm Drop. 
Head to your local green grocer.
Or if your supermarket has your favourite fruit and veg without the packaging, try one of these cotton bags for all your loose items.
9) BECOME A PLASTICS ACTIVIST
Join the Plastic Attack movement and highlight to your local supermarkets that you don't want unnecessary packaging on your groceries, by leaving packaging at the check-out. Plastic Attack events are organised so supermarkets and the media are pre-warned.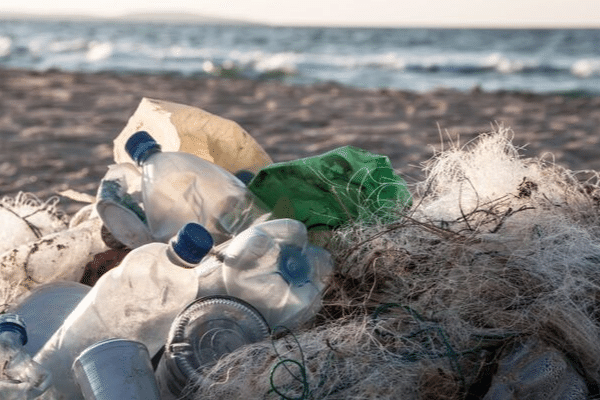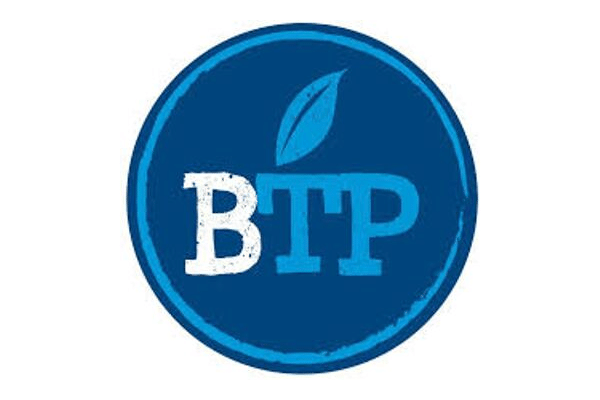 10) CHALLENGE THE SUPPLY CHAIN
Whether at work or at home, ask your suppliers to reduce or change the unnecessary plastic packaging that you receive. Many amazing Bristol cafes such as Poco and Boston Tea Party have been very successful with their veg and food suppliers – people power really does work!
Online stores like Surfdome also asked all their clothing suppliers to change the plastic packaging being sent to them. If you are a business, you can talk to us about doing a plastics audit.
11) CULTURE CHANGE
There are plenty of actions to take in your workplace from offices, factories or gyms. Have a look around and see what plastics can be removed, reduced or replaced.
Remove the plastic glasses/cups from the water fountain and coffee machine and advise the company you no longer want them (so they don't end keep restocking them)
Ask your company to make reusable bottles, glasses and cups available to staff and customers to people
Replace bottled water with reusable bottle sales.
Make it fun and look at running plastic challenges amongst different teams.
Be proud and loud and share on social media the savings you're making. Great for your companies CSR while also encouraging others. Tag us, so we can share your good news.
We don't recommend compostable plastics unless you have set up a separate collection for them.
12) BEACH CLEANS
While not preventing plastic pollution at source, beach cleans are a good way of people experiencing first-hand the impacts of our throwaway consumer culture. Many people have changed their lives and habits because of doing beach cleans.
Beach cleaning also stops plastics heading back out to sea, where it can be digested by marine animals again and again …
Plenty of charities such as Surfers against Sewage and Marine Conservation Society organise them regularly. Or just go out and do it! Go for a big day, invite all your mates, or just pick up a few pieces every time you walk the dog, it all counts.
We always recommend taking a reusable bag or cardboard box along for a beach clean or a country walk, (to avoid generating more plastic with bin bags!)
Share your haul with the #2minutebeachclean or Plastic Patrol has an app for logging on which highlights the bigger community of conscientious citizens you are part of.
SHARE YOUR TIPS!
We'd love to know what else you're doing to #PassOnPlastic. Share your tips and successes with us on social media @CitytoSea_ and we'll share our favourites.