10 ways you can take action this #PlasticFreeJuly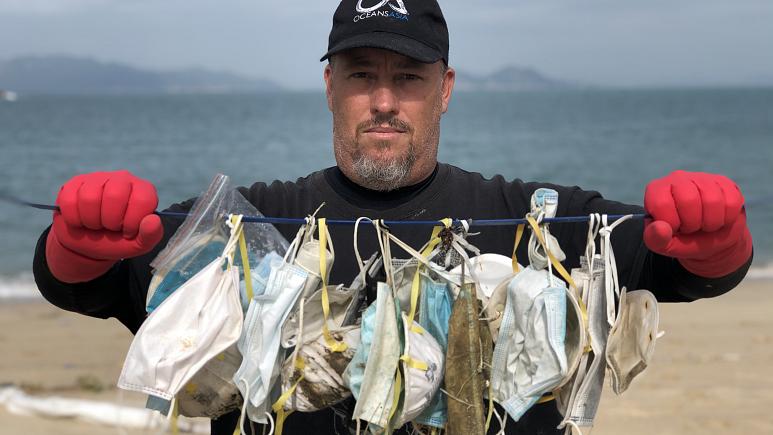 Take action this plastic-free July

But it's not all been bad news. We've seen some incredibly positive shifts at a local level, with communities choosing to support independent businesses over large supermarkets, which means money staying in the local economy, less packaging being used and more independent business owners doing a happy dance.
And just last week, over 125 scientists came forward to say single-use plastic is no safer than any other materials and reusables are safe to use. Helping get reusables back on the menu, our Contactless Coffee campaign has gone international and hundreds of cafes are now accepting reusable cups as a result!
This Plastic Free July, it's going to be more important than ever to keep up momentum on tackling single-use plastic and to let governments and businesses know we want to see real action. The good news is we can all make small changes to our everyday lives that will add up to a big difference for the planet – staring today!
To get you started on your journey to plastic-free-dom, here are our top ten tips for how you can take action this Plastic Free July.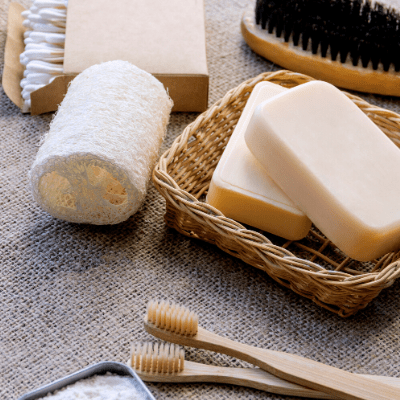 1. Make simple #plasticfree swaps at home
We're super excited to share our brand new Plastic Free Living hub which is jam-packed with everything you need to live with less plastic! It's THE go-to place to start your plastic-free journey. From gardening to cleaning, bathroom to parenting, we've got all areas of your life covered.
2. #ChooseToReuse by carrying your reusables.
We're working hard to get reusables firmly back on the menu – and we need your help to get businesses to start accepting them again! Carry your reusable bottle, bag, straw, coffee cup whilst out and about and show the world how to #ChooseToReuse on social media!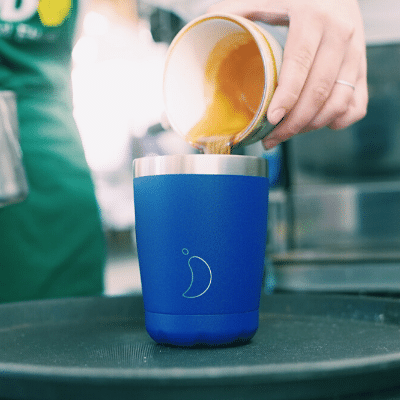 3. Have a contactless coffee
More than 2.5 billion coffee cups are used and thrown away each year in the UK – enough to stretch around the world roughly five and a half times. Our #ContactlessCoffee campaign has helped businesses keep reusables on the menu by offering guidance for safely accepting reusable cups and we're over the moon to see forward-thinking independent cafes, and chains like Morrisons and Costa, helping to power the #RefillRevolution by continuing to accept reusables.
4. Share the love and spread the word
Help us spread the word about #ContactlessCoffee! If your local coffee shop still isn't accepting reusable cups, show them our video and get on the case on social, tagging them in and letting them know you'll be back when they're ready to fill up your cup.
And let's also show some love for the brilliant businesses that are already on board! If you've had a #ContactlessCoffee share a pic on social media and tag the business thanking them and showing others how it's done.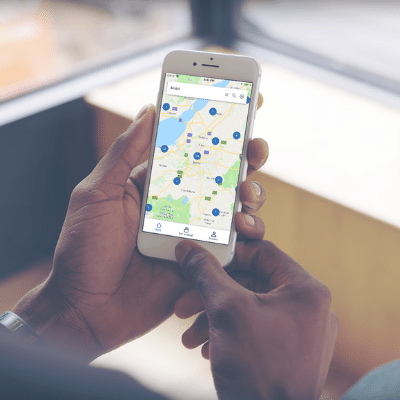 5. Download the Refill app
Every minute, a million plastic bottles are bought around the world – a figure which is expected to go up 20% by 2021! Be part of the solution and help stop plastic pollution at source by downloading the free Refill app and finding out where you can refill your reusable water bottle, coffee cup, lunchbox and even cleaning products whilst out and about. Find your fill today!
6. Have a Plastic Free Period
Did you know that menstrual products are currently the 5th most common item found on European beaches – more widespread than single-use coffee cups, cutlery or straws! Or that a big-brand pack of 14 menstrual pads contains the same amount of plastic as 5 carrier bags? Luckily, there are loads of options available to help you have a plastic-free period – from plastic-free tampons and pads to period pants, reusable pads and menstrual cups, so its easy to find one that suits you and your body! Check out our Plastic-Free Periods campaign here.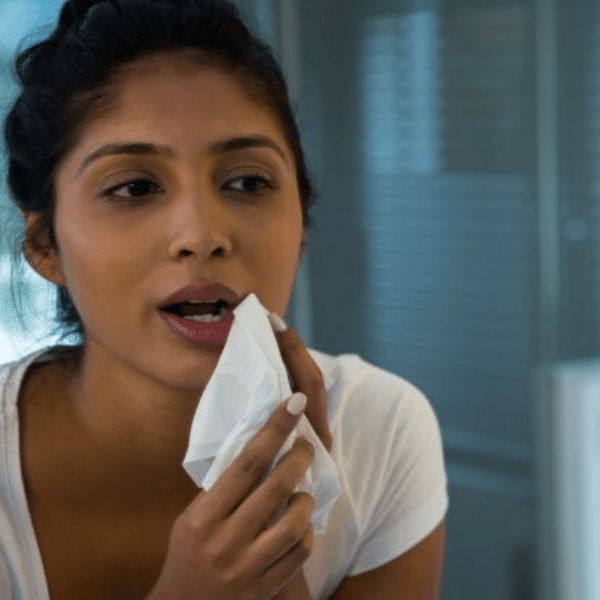 7. Watch out for the hidden plastic going down the loo
Wet wipes, period products, nappies, tooth-floss and cotton buds can all contain plastic! The MCS beach clean data revealed that 5.9% of all beach litter in the UK came from items such as these were flushed down the loo when they should have gone in the bin. We are quite literally flushing the health of our oceans down the toilet. You can help by only flushing the 3 Ps… Paper, Poo and Pee! Check out our Unflushables campaign and find out more about the worst offenders!
8. Switch to to a reusable mask
The global pandemic has created a new, unprecedented problem for the environment…personal protective equipment or PPE! Disposable masks and gloves have been littering our streets, rivers and beaches and we've had the shocking warning that there could soon be more masks than jellyfish in the ocean! So now is the time to embrace the must-have accessory of 2020…the reusable mask! Feeling creative?…make your own! – check out our simple guide to making a reusable mask.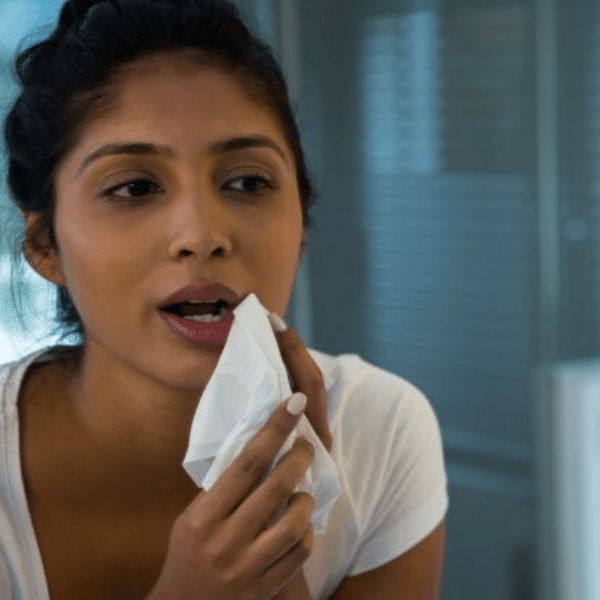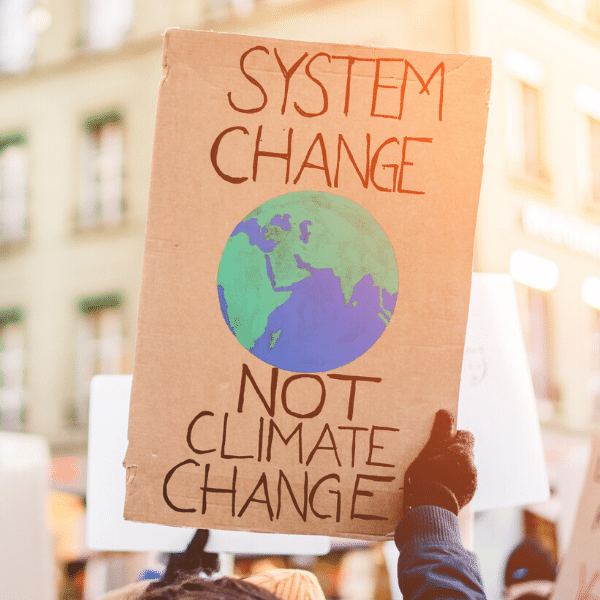 We're on a mission to stop plastic pollution at source! Our people-powered, community-serving campaigns tackle the single-use plastic items most commonly found on our beaches, riverbanks and in the oceans. With your support, we can reach more people than ever before and continue to create and share practical solutions to the plastic pollution problem. Make a donation here to our planet-protecting campaigning work. 
10. Sign up for Plastic Free Journal
Sign up for our monthly newsletter and have your inbox filled with news, tips and advice on living with less plastic. This monthly reminder will help you continue your journey towards living with less plastic beyond Plastic-Free July. Hooray!
Find out more about living plastic-free, from the bathroom to the garden and everything in-between.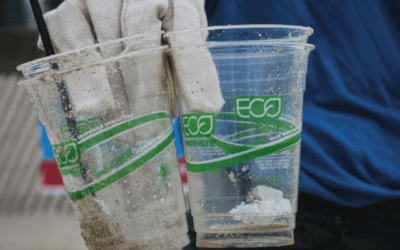 RETURNING TO REUSE THIS PLASTIC FREE JULY7 steps YOUR businesses can take tO REDUCE SINGLE-USE PLASTIC this Plastic Free JulyOver the past 18 months, we know many businesses have been adapting to and navigating a whole new world of rules, regulations, health and...
read more